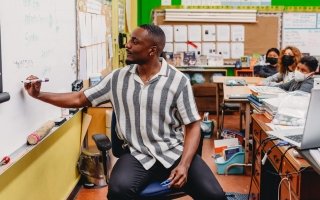 Master of Arts in Teaching
This program is designed for aspiring teachers who want to teach in California K-12 classrooms and have not obtained a teaching credential.
If you're ready to change lives as a teacher, the Master of Arts in Teaching (MAT) program will equip you with the theories, principles and skills you need to make a meaningful difference. Our emphasis on high-needs schools will prepare you to leave the program ready to challenge norms and build inclusive communities in any educational setting.
 
Program Overview
The Master of Arts in Teaching (MAT) program will allow you to earn your master's degree and complete the requirements to be recommended for a California preliminary teaching credential. 
Through this program, you will:
Earn a teaching degree from a school with a strong reputation among employers.
Be mentored by a guiding teacher.
Have the option to complete the requirements for an Education Specialist credential or other authorizations and certificates.
Curriculum
The MAT program meets credential program standards and teacher performance expectations set by the California Commission on Teacher Credentialing (CTC). The program also includes preparation for the English Language Learner Authorization and Education Specialist Credential,* which includes the additional autism authorization.
*Additional exams and student teaching are required to obtain the Education Specialist credential.
Student Teaching
As a student, you will complete student teaching that is integrated with your coursework, allowing you to immediately apply the strategies learned in your courses. USC Rossier's unique approach to student teaching provides:
Gradual student teaching responsibility. 
Mentoring relationships with experienced teachers.
A placement site aligned with your career goals.
Collaborative feedback and support from your peers and professors.
Beginning in the second semester of the program, you will complete student teaching four full days a week (minimum of 28 hours per week) at a placement site.
Primary Credential Track
Apply to one primary credential track based on what you would like to teach:
Additional Options
You can increase your competitiveness in the job market by completing the requirements for additional credentials, authorizations and certificates. If you are admitted to the program, you will receive more information about how to declare one of these options after you confirm your intention to enroll in the program. 
Education Specialist Credential 
Prepare to work with students with mild to moderate learning disabilities in K-12 grade settings. The coursework requirements for this credential are integrated with the curriculum, but you must complete additional exams and student teaching to be recommended for this credential.
 
Bilingual Authorization in Spanish
Prepare to teach K-12 grade language learners whose primary language is Spanish. This authorization provides the option to teach in either bilingual settings or in English dominant settings with learners whose primary language is Spanish. You must demonstrate fluency in Spanish and complete additional student teaching to pursue this authorization. Learn more about California Bilingual Authorization.
USC Gifted Education Certificate 
Prepare to recognize and respond to the potential, interests and abilities of gifted and advanced PreK-12 grade learners from diverse backgrounds. Learn to design and provide an appropriate curriculum for each learner. Requires the addition of a four-unit course during the summer session.
 
Teaching Credential Requirements
To be recommended for a preliminary teaching credential, you must satisfy a series of requirements established by the CTC. These requirements must be completed before and during your time in the program. 
To apply to USC Rossier, you must submit official documentation that you have satisfied the basic skills requirement by way of an approved option. To be eligible to register for classes at USC Rossier, you must submit official documentation that you have satisfied the subject matter requirement by way of an approved option no later than May 1, 2023. 
After you have completed the program and all credential requirements, USC Rossier will formally recommend qualified candidates to the California Commission on Teacher Credentialing (CTC) for a preliminary credential. If you plan to work in another state, contact the state directly to identify any alternate requirements.
Scholarships 
There is no need to submit a separate application for these scholarships. The admission committee selects recipients based on academic achievement, demonstrated dedication to the USC Rossier mission and other  characteristics. With the exception of the Leo F. Buscaglia Endowed Fellowship, all scholarships are awarded at the time of admission.
View USC Rossier's scholarship finder to identify other scholarships and funding opportunities. You do not have to be admitted to apply to these scholarships. Carefully note the scholarship application deadlines, which may occur before the final program application deadline.
Financial Aid
The USC Office of Student Financial Aid provides information regarding various types of financial aid and financing options.
To be considered for financial aid, you must apply by filing the FAFSA by May 6, 2022. After you apply, the financial aid office will determine your financial need and inform you of the federal or private loans that are available to you.
Career Outcomes
Graduates of the MAT program are prepared to fill roles as classroom teachers. Less traditional career paths may include:
Substitute teacher
Correctional center teacher
Online instructor
Tutor
Athletic coach 
English as a Second Language (ESL) instructor 
Program Details
Degree Awarded
Master of Arts in Teaching (MAT)
Class Times
Various times during the day and evening, Monday through Friday
Faculty
Many of our professors are former teachers who can share practical experience from years in the classroom. 
Meet Our Student Ambassadors
Our student ambassadors can provide you with helpful insight through the lens of their own experiences. Connect with a student of your choice by email and set up a time to talk.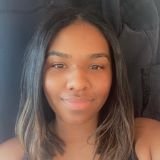 Anica Armstrong
Graduation year: 2023
Hometown: Los Angeles, California
Undergrad Institution: Chapman University
 


"Don't try to lessen yourself for the world; let the world catch up to you."
Cindy Do
Graduation year: 2023
Hometown: Anaheim, California
Undergrad Institution: California State University, Fullerton and Pasadena City College
 
"It takes courage to grow." - Dr. Scott Barry Kaufman in his book "Transcend"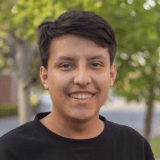 Brian Saucedo
Graduation year: 2023
Hometown: Los Angeles, California
Undergrad Institution: University of California, Santa Cruz
 
"Never let your past define the person you are today! Your future is brighter when you take one step closer to reaching your goal!"
89%
of MAT alums said their USC Rossier education prepared them to be more effective in their career
85%
of MAT alums said their studies at USC Rossier prepared them well for future employment
18%
Less than 18% of MAT alumni took more than six months to find a job after graduating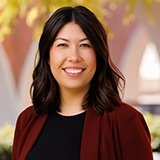 Callah Darmali
Associate Director, Office of Admission and Scholarships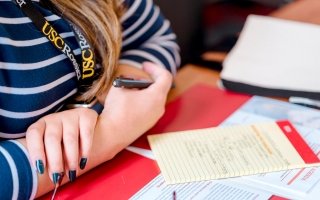 Request More Information
Connect with us to receive more information about this program and reminders about upcoming events and application deadlines.