Themistocles Sparangis
Adjunct Associate Professor
Education
EdD, International Education, University of Southern California
MSEd, Teacher Education, University of Southern California 
BA, General Physics, University of California, Los Angeles
Administrative Credential (Tier II), California State University Dominguez Hills
Administrative Credential (Tier I) California State University Los Angeles
Expertise
Teaching • IT Infrastructure and Application Design, Implementation and Support • Project Management • Strategic Planning • Resource Management • Financial Analysis/Budgeting • Legislative Review/Analysis • Customer Relations • Community Relations and IT Partnerships • Grant Development and Implementation • Diplomacy/Facilitation/Mediation • Evaluative Educational Research
Download CV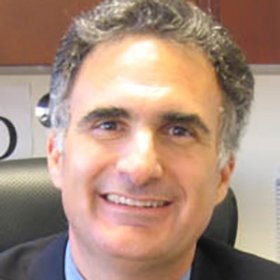 Contact Information
Bio
Themistocles (Themy) Sparangis, EdD is an Adjunct Professor at the University of Southern California's Rossier School of Education. He is responsible for IT Infrastructure for the Los Angeles Unified School District and reports directly to the Chief Information Officer.  The IT Infrstructure group handles the network and data center operations, IT infrastructure projects, and IT Infrastructure architecture.
Sparangis obtained a Bachelor of Arts degree in General Physics from the University of California, Los Angeles.  He continued his graduate studies at the University of Southern California, where he obtained a Master of Science degree in Teacher Education and a Doctorate of Education, specializing in International Education.  He is a credentialed Teacher in Secondary Physical Science, having taught Advanced Placement Physics, Physics, and Physical Science in the Los Angeles Unified School District.  He also holds an Administrative Credential issued by the State of California.
Sparangis is a member of Phi Delta Kappa (PDK), the International Society for Technology in Education (ISTE), and Computer Using Educators (CUE), the Consortium for School Networking (CoSN), and the International Council for Online Learning (iNACOL).
Courses Taught
Publications
Professional Affiliations and Memberships
University of Southern California, Rossier School of Education 2011 – Present
Adjunct Associate Professor

Master f Arts in Teaching (MAT)
Educatinal Leadership (EDL)
Organizatinal Change and Leadership Doctoral (OCL)
Los Angeles Unified School District 1985 - Present
Senior Administrator, IT Infrastructure
Senior ERP Director, School Management Systems
Senior Director, Information Technology/Chief Technology Director, Educational Technology
Director, IT Customer Support Services
Specialist/Coordinator
Teacher Adviser - Instructional Technology
Technology and Magnet Coordinator
Teacher (Physical Sciences)