USC Rossier Job Opportunities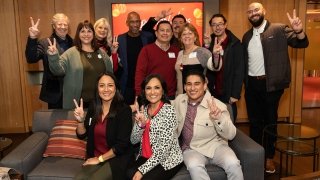 USC Rossier offers a variety of fulfilling employment opportunities. Check out the categories below to start your job search.
Faculty
Curious about teaching at USC Rossier? Visit our Open Faculty Positions page.
Staff 
From the Office of Admission to HR, we rely on motivated individuals across multiple departments. Visit the USC careers website and search for jobs at USC Rossier.
Graduate Assistantships
Selected programs at USC Rossier offer graduate assistantships to students. These are paid, part-time job opportunities designed to give you real-world experience in your area of study. Learn more on the Graduate Assistantships page. 
Students and Alumni
Current and former students of USC Rossier can check our Job Board for job postings, employer research tools and more (login is required).