Paula M. Carbone
Professor (Teaching) of Education
Education
PhD, University of California, Los Angeles
Download CV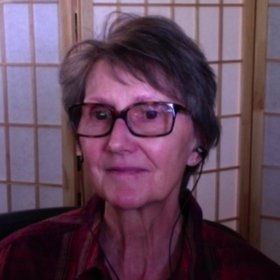 Contact Information
Websites and Social Media
Bio
Paula M. Carbone is a professor of clinical education at USC Rossier. Her research interests center on teacher preparation in secondary English for equity across populations and contexts. She is currently working on supporting teacher candidates' enactment of curriculum and pedagogy with secondary youth for youth's development as social critics with the capacity to intervene in issues of importance for equitable change.
Working in the MAT@USC with pre-service English teachers, Carbone focuses on theory-to-practice. Examining the challenges currently facing the global community, defined by UNESCO (2021) as "climate change, environmental degradation, loss of biodiversity, poverty and inequality", informs the approaches taken to design and enact curriculum and pedagogy for environmental, economic, political, racial, and gender justice as social justice for change. For youth to develop the capacity to respond to these challenges, pedagogy to make literary texts matter focuses on dialogic discussions framed by literary theory is promoted. The conundrum of pedagogy for engagement to build a community of learners v. "classroom management" is promoted. Respect for youth is a central tenet of the ELA curriculum and pedagogy courses, using planning of lessons for relevance, differentiation, and authenticity to excite students' engagement.
Carbone also works with doctoral students in the Organizational Change and Leadership Program, as well as teaching the framing of educational change and diversity courses.
Before coming to USC Rossier, Dr. Carbone was a high school English teacher in Los Angeles where she encountered firsthand the significant number of underrepresented students recycled through remediation, effectively constraining their access to rigorous, consistent experiences with authentic learning that resonated. This experience continues to guide her work. She received her PhD in Education from the University of California, Los Angeles, her MEd from the University of California, Los Angeles and a BFA in Theater Education and Language Arts from Boston University, College of Fine Arts.
Awards and Grants
USC Sustainability Grant - 2021
Rossier Mentoring Award - 2017
Courses Taught
EDUC 439:  Education for Sustainable Futures
The purpose of this course is to examine the role of public education in today's society –local, national, and global - as a vehicle for the betterment of humanity's shared future. The overarching question this course poses as an organizing principle is: How might disparate, seemingly irreconcilable agendas within a multicultural society work together within public educational contexts for a sustainable, shared future? Sustainable futures cannot rely solely on "technological advances, legislation and policy." They must be accompanied by..."changes in mindsets, values and lifestyles, and the strengthening of people's capacities to bring about change" (UNESCO, 2012, p.5).
EDUC 673 & 677: Application of Curriculum & Pedagogy in Urban English Language Arts Classrooms, Parts A & B
This course is designed for candidates to apply content knowledge of English Language Arts using pedagogical approaches that promote complex, rigorous, and appropriately challenging learning. The major goals are to engage students in meaningful learning using dialogic discussions, culturally situated skills development, problem-posing inquiry, and and other competencies in ELA to facilitate instruction that enables learners to become collaborative and independent problem-solvers, as well as critical and creative thinkers. Antiracist pedagogy frames the course as an Enduring Understanding that Eurocentric approaches to planning, teaching, and assessing should be reframed to include Black, Indigenous, and People of Color's (BIPOC) perspectives and knowledge.
EDUC 603: Framing Organizational Change and Leadership   
This class sets the foundation for framing problems of practice to open possibilities of justice, by rooting into personal and community based practices that promote justice. We draw from the concept of emergence (Brown, 2017) in acknowledging we make up our systems. What we embody individually and within our relationships are the building blocks of our institutions. Therefore, we make space to learn about ourselves, each other, and how we can create a space for our collective growth toward equitable practice. From there, we position our practices within historical and future contexts. We explore epistemologies (i.e., conceptions of what it means to "know") underlying (in)equitable systems. We center the questions: who is harmed, who benefits, and from whose perspectives do we ask/answer these questions. We break down specific examples of framing problems of practice in ways that open possibilities of justice within education, policing, nonprofits, for profit organizations, medicine, and other fields. We support students to draw parallels to their own practice through each example. Theory is introduced as a tool to expose systemic oppression as well as the resilience, joy, brilliance, and resistance of oppressed people. Each student will be invited to analyze a personal problem of practice through theoretical  lenses provided in this class. Through this process students will develop academic literacy skills, including selecting sources, interpreting evidence, and presenting evidence to back up assertions. These theoretical and academic literacy skills are essential in the program. In further classes, students will continue to develop and expand on these skills in assignments, coursework, and the dissertation.    
*Brown, A. (2017). Emergent strategy. AK Press. 
Publications
Research
Current research is focused on the trajectories of first year English Language Arts teachers in secondary settings and their implementation of strategic learning from their teacher education preparation, especially in writing instruction and assessment. 
Certifications
National Board Certified Teacher, ELA