About the USC Rossier School of Education
The USC Rossier School of Education (pronounced "ross-EAR") is part of the University of Southern California, one of the world's leading private research universities. Located in the heart of Los Angeles, USC offers students a rich urban environment in which to learn, as well as many international opportunities for research and study. At USC, students come from all 50 states and 110 countries, including more than 5,000 international students each academic year
At USC Rossier, we work to prepare leaders to achieve educational equity through practice, research and policy. We work to improve learning opportunities and outcomes in urban settings and to address disparities that affect historically marginalized groups. Learn more about our mission.
Our Programs
Classes in education at USC began in the 1890s. The Department of Education was established in 1909, and the School of Education was established in 1918. Over the past century, USC Rossier has grown to encompass:
5 doctoral degree programs
10 master's degree programs
12  professional development programs
2  undergraduate minor programs
Accreditation
The University of Southern California is accredited by the Western Association of Schools and Colleges (WASC).
The USC Rossier School of Education is nationally accredited by the Council for the Accreditation of Educator Preparation (CAEP).
All of USC Rossier's K–12 credential programs are accredited by the California Commission on Teacher Credentialing (CCTC).
Our Students
Our student body of more than 2,500 enrolled graduate students creates a remarkably diverse learning environment: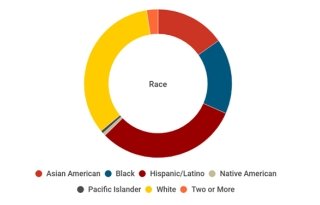 The diversity of our student body reflects the diversity of Los Angeles.