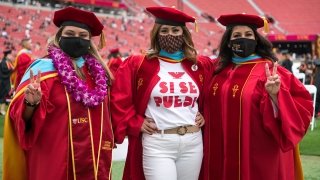 Diversity is one of USC Rossier's four guiding principles, and our vision is the full inclusion of students, faculty and staff, irrespective of background such as, race, ethnicity, gender, socioeconomic status, ability, sexual identity and other underrepresented groups. By inclusion, we mean collective commitment and effort:
For our students to reflect those in the schools where we serve, locally, nationally and globally;
To have our faculty and staff at all levels reflect the demographics of that student population; and
To create an environment in which every person will be heard, respected and valued. Specifically, members will receive equitable treatment and access to resources, regardless of status, professional role or social identity.
In addition, we will systematically collect and use data to inform our practices.
We promote equity and affirm, create and disseminate diversity through specific practices, in accordance with our strategic plan, which stipulates that we will:
Develop an unshakeable commitment to a diversity of thought and experience in [our] practice.
Identify practices, structures and policies that create barriers to learning and develop the skill and political savvy to negotiate, if not eliminate, those barriers for [ourselves] and others.
Demonstrate a valuing of using individual and cultural differences to inform practice related to accountability, leadership and instruction that results in equal opportunity and access for all [students, staff, and faculty], including reasonable accommodations for faculty, staff and students with disabilities.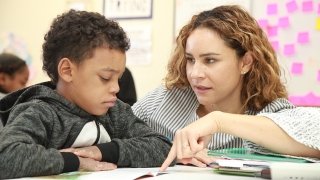 Tools for Inclusive Teaching
Teaching diversity can be challenging, particularly concepts like privilege, identity and consciousness-raising. Our goal is to unpack these sensitive topics and identify ways to address them. The resources on the Tools for Inclusive Teaching page help faculty provide readings for courses, and can also be used as activities and resources in class.
View Resources