USC Rossier Educational Equity Initiative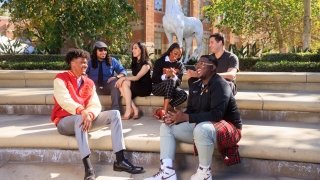 Join Us As We Take the Next Step To Make Educational Equity a Reality.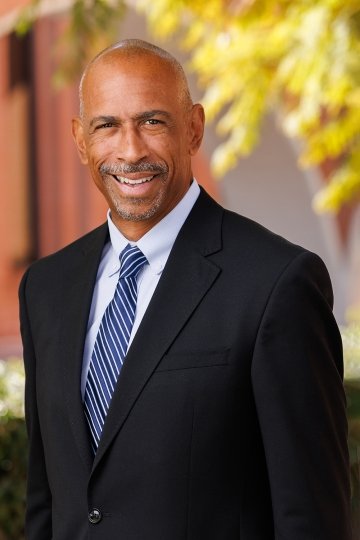 The Covid-19 pandemic laid bare the inequity in American schooling. What could have been a catalyst for transformative change has left too many families fearing that they are falling further behind in a broken system that does not care about them.
This is why we are launching the USC Rossier Educational Equity Initiative to help create long-overdue changes for both learners and institutions.
USC Rossier has the right people in the right place to do what others cannot. We have the leading experts developing innovative solutions in education. We are positioned to use technology to drive learning opportunities. Working in Los Angeles, we can have a direct and positive impact on one of the most diverse groups of learners in the country.
I hope you will join us as we take the next step to make educational equity a reality.
Pedro Noguera
Distinguished Professor of Education
Emery Stoops and Joyce King Stoops Dean
USC Rossier School of Education
The Next Step: Innovating for Equity
USC Rossier's vision is to create a world in which schools are responsive to the unique needs of every child and learning leads to an expansion of the opportunities available to them throughout their lives.
CREATE USC ROSSIER "LAB" SCHOOLS
USC Rossier will partner with schools in the Los Angeles Unified School District to bring the best of USC to historically under-resourced neighborhoods. These schools will promote and implement innovative and comprehensive teacher preparation, social-emotional learning training for both teachers and students, a laboratory space for education researchers, and a focus on the individuality of students.

EXPAND THE USC ROSSIER TEACHER RESIDENCY PROGRAM
At USC Rossier, two-thirds of our Master of Arts in Teaching students receive full or partial scholarships. Under this initiative, our goal is to increase that number to 100%. As a nation facing a critical shortage of teachers, we must do everything we can to fix the broken teacher pipeline. The Residency Program provides talented, bright students with a fully-funded Master of Arts in Teaching degree, living stipend and a two-term teacher residency experience where they work intensively, side-by-side with a mentor teacher.

LOS ANGELES EDUCATION POLICY SOLUTION HUB
Under USC Rossier's leadership, the LA Hub will bring together researchers, local education leaders, policymakers, and elected officials to examine issues and inform decision-making from early childhood through higher education. The LA Hub will combine the rigor of university-based research with rapid in-person and web-based briefings, providing policymakers with the evidence they need, in a format they can use, when they need it.

LAUNCH THE USC ROSSIER STEAM TEACHING CENTER
The STEAM Teaching Center will be a research and practice hub under the leadership of nationally renowned experts focused on reimagining, improving and sustaining high quality STEAM teaching and learning in K–12 classrooms. The STEAM Center will discover, uncover and build upon the existing STEM knowledge and awareness that is already present among children. It will put the "A" in STEAM by incorporating art and culture, ancestry, aesthetics and aptitude into its work.

DEMOCRACY PROJECT
Many of our society's greatest challenges can be traced to millions of people disputing objective truths about key issues such as election security, vaccine safety and climate change. The Democracy Project recognizes the urgent need to prepare students to engage in civil discourse and participate in democracy at all levels—local, state, national and international.
Educational Equity Initiative Support
To learn how you can support the Educational Equity Initiative, please contact