Melanie Brady
Part-Time Master Lecturer
Education
University of Southern California, Los Angeles, CA - Educational Doctorate, Educational Psychology          
California State University, Dominguez Hills, Carson, CA - Master of Education, Educational Counseling; Specializations Crisis Counseling, Human Development, Early Childhood Development, Marriage and Family Therapy
Azusa Pacific University, Azusa, CA - Master of Science in Nursing, Bachelor of Science in Nursing
Expertise
• Educational psychology • Instrumentation design and development • Metacognition, health, and education • Organizational leadership and change
Download CV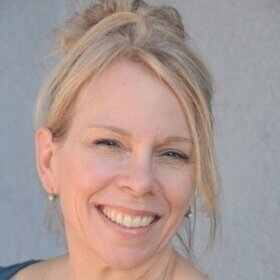 Contact Information
Websites and Social Media
Bio
Melanie Brady, EdD, MEd, MSN, FNP-C, BSN, CCRN, PHN, BA is an associate adjunct professor and has served on the USC Rossier faculty since 2012. Melanie has been faculty for multiple programs including Organizational Leadership and Change (OCL), Educational Leadership (EDL), Master of School Counseling (MSC Online and face-to-face), and Master of Arts in Teaching (MAT). Her career with USC Rossier began with the master's programs in 2012, with EDL in 2013, with OCL in 2014, and was instrumental in launching Online Masters in School Counseling (MSC) with the faculty and serving as a course designer and a lead faculty. She has served as a dissertation associate for multiple cohorts and current is a dissertation co-chair. In addition, she has served on several prestigious committees for USC Rossier and the greater USC research community. For the University Research Committee on diversity, she examined diversity in research, staff and students across campuses, programs on and off campuses, and schools. 
Brady's current research focus is on the dimensions of metacognition and the influence of educational technology, including the effective use and conditions surrounding improving student learning outcomes, and enriching the academic and career pathways from K–12 to higher education. Brady provided the expertise in research and oversight of multiple programs across agencies to guide the AB 86 planning grant for seamless transition to academic and career pathways for a large California Consortia. Under  Brady's leadership, two university surveys were conducted. One for the BioMed and STEM programs at USC and another for Southern California public schools' K–12 science programs that focus on the most at-risk in urban education. Further grant submissions are in process that focus on improving diversity in STEM programs. Additional research interests have branched into culturally sensitive approaches to addressing persistent problems of society in health promotion for traditionally underrepresented groups. Results from her research efforts are published in refereed journals and have been presented at several local and national conferences as well as having contributed to the direction of the University. 
Awards and Grants
2017 Awarded the Opportunity to submit PAR-17-053: Research Education: Initiative for Maximizing Student Development (IMSD) by the USC Office of Research Program (R25)
University Research Committee (URC) on Diversity Appointed by USC Vice President of Research Randal Hall and Academic Senate President Ginger Clark (2016-2017; 2017-2018)
Nominated for Dissertation of the Year 
Courses Taught
Doctoral:  
OCL - EDUC 522 Accountability (2014-2021 Instrumental in on-boarding new faculty); 732 Organizational Capacity for Change
EDL – EDUC 522 Accountability, 536 Research Methods, 523 Diversity (substitute)
Masters:
MSC – EDPT 502 Learning Theory for School Counselors, EDCO 511 (course lead to launch program online) Introduction to School Counseling, 541 Counseling Theory for School Counselors, EDUC 508 (designed sync materials, served as course coordinator/instructor) Creating communities of Interest, EDUC 612 (original course developer/lead faculty/instructor)  Human Development for School Counselors, Research Methods for School Counselors and MFT
MAT - EDUC 676 Literacy Across Curriculum
Master's in Science Preventive Medicine
History of Health Promotion in the U.S.
Undergraduate:
Learning and Memory; Educational Psychology
Publications
Professional Affiliations and Memberships
Educator, Educational Psychologist, and Researcher serving to promote change on macro and micro levels 
Research
The dimensions of metacognition and the influence of educational technology in learning, including the effective use and conditions surrounding improving student learning outcomes, enriching the academic and career pathways from K–12 to higher education, and conditions surrounding health promotion—all to foster sustainable change in systems and organizations.
Contracts/Grants
Racial Equity in STEM Education  (EHR Racial Equity; in process) Collaborative grant partnering with an HBCU to provide 4th–8th grade tutoring to promote success in STEM programs using remote technology designed specifically for education rather than for workplace/office meetings.
Good Neighbors Grant Program, USC with Los Angeles Community Partners 2019 awarded - Supported the grant submission objectives, outcomes, and workshops. The grant has been directed at improving STEM education for the most at-risk students with Partner LAUSD.
BioMed Pipeline (a NIGMH Limited Grant PAR-17-053 –Awarded the opportunity by the  Office of University Research to submit on behalf of USC 2016-2017) and the Educational Pipeline (ED-Grant- 022317-001, a Title V Grant 2016) to improve the diversity of the Pipeline in STEM programs at USC, the surrounding community, and beyond.
BioMed Grant Development Committee, Keck at USC. (2017-2018) GMNIH PAR-17-053  - Awarded opponent by the Office of research to submit a Limited Grant on behalf of USC Internal report reference see publications listed on the CV.
Certifications
California Commission on Teacher Credentialing: 1) Single Subject with CLAD; 2) Pupil Services Credential School Counseling; 3) Pupil Services Credential Child Welfare and Attendance
California Board of Registered Nursing: 1) Family Nurse Practitioner, 2) Registered Nurse, 3) Public Health Nurse     
American Academy of Nurse Practitioners, FNP-C    
American Association of Critical-Care Nurses, CCRN