Dean's Superintendents Advisory Group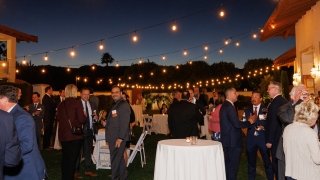 Established in 1980 by Ed Dundon, the Dean's Superintendents Advisory Group (DSAG) provides an opportunity for a growing group of superintendents to consult with the Dean, network with other superintendents in California, and recruit aspiring superintendents to join the USC family. DSAG elected Frank Cosca PhD '80 as its first president in 1991. Today DSAG has approximately 200 members.
DSAG Priorities Include:
Serving as active and engaged members of the USC Rossier Trojan Family.
Raising funds for the DSAG Endowed Scholarship Fund, which supports current USC Rossier EdD students aspiring to become superintendents.
Advising the dean on a variety of current educational issues.
Sponsoring the annual USC Rossier superintendents' dinner, the largest gathering of educational leaders affiliated with a California university.
Annually recognizing a USC Rossier alumnus or faculty member who has made significant contributions to K–12 education.
Partnering with the USC Rossier School on its annual summer Leadership Conference, which welcomes nearly 250 participants annually.
Member Events
DSAG Awards Dinner (January)
Spring DSAG Meeting (April/May)
Leadership Conference (July)
DSAG @ Associates Picnic (September)
Fall DSAG Meeting (September/October)
View a gallery of past DSAG events.
 Superintendent Announcements
Katherine Stopp EdD '15 was named superintendent of Fountain Valley School District.
Ramiro Rubalcaba EdD '15 was named Superintendent of Los Nietos School District.
Fal Asrani EdD '10 was named superintendent of Marysville Joint Unified School District.
Clara Finneran EdD '16 was named superintendent of Lompoc Unified School District.
Lori Gonzalez (current EdD student) was named superintendent of Lamont Elementary School District.
Jeff Davis EdD '07 was named superintendent of Oak Park Unified School District in Oak Park, Calif.
Carmen Garcia EdD '07 was named superintendent of Morgan Hill Unified School District in Morgan Hill, Calif.
Kenneth "Chris" Hurst EdD '11 was named superintendent of West Contra Costa Unified School District in Richmond, Calif.
Steve McLaughlin EdD '11 was named superintendent of Fullerton Joint Union High School District in Fullerton, Calif.
Stephen Nellman EdD '08 was named superintendent of Centinela Valley Union High School District in Lawndale, Calif.
Julie Parks EdD '21 was named superintendent of Moraga Elementary School District in Moraga, Calif.
Andrew Schwab (current EdD student) was named superintendent of Santa Ynez Valley Union High School District in Santa Ynez, Calif.
Ryan Smith EdD '10 was named superintendent of Monrovia Unified School District in Monrovia, Calif.
Wes Smith EdD '05 was named superintendent of Newport-Mesa Unified School District in Newport Beach, Calif.
Cheryl Hildreth EdD '19 was named superintendent of Washington Unified School District in West Sacramento, Calif.
Mathew Neal EdD '18 was named superintendent of Woodland Park School District in Woodland Park, Colo.
Darnise Williams EdD '09 was named superintendent of Sequoia Union High School District in Redwood City, Calif.
DSAG Hall of Fame Inductees
2023   Mary McNeil MS '80, PhD '96
2022   Margaret Chidester EdD '95
2021    Gregory Franklin '83, EdD '97
2020    David Verdugo EdD '05
2019    David Cash EdD '08
2018    John Roach EdD '88
2017    Maria Ott PhD '94
2016    Michael Escalante EdD '02
2015    Pedro Garcia EdD '83
2014    Jack McLaughlin MS '65 PhD '68 and Michael J. McLaughlin PhD '77
2013    Karen Symms Gallagher
2012    Thomas C. Halvorsen EdD '80
2011    Steven Fish EdD '97
2010    Rudy Castruita EdD '82
2009    Darline Robles PhD '93
2008    Mike Caston MS '73 EdD '80 PhD '81
2007    Carol Wilson PhD '80
2006    Robert French '52 PhD '69
2005    Stuart Gothold EdD '74
2004    John Duncan PhD '70
2003    Robert Ferris PhD '65
2002    Frank Cosca PhD '80
2001    John Stallings '48, PhD '58
2000    Charles Terrell PhD '66
1999    Leonard Murdy '48, MS '50, PhD '62
Images from the annual DSAG awards dinner
Sponsors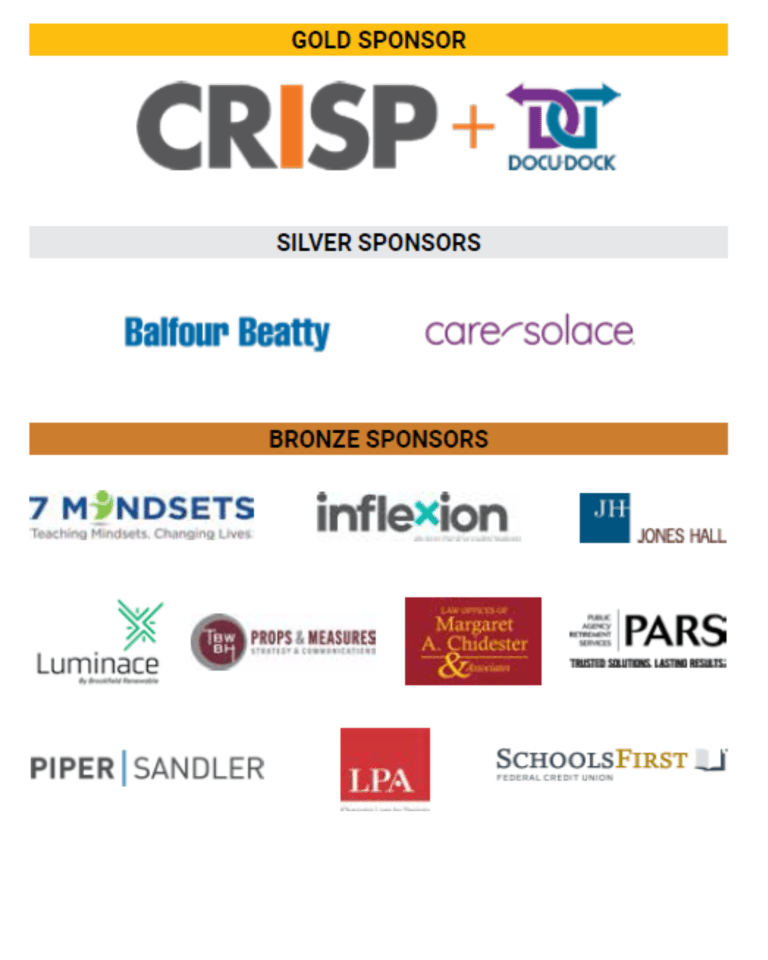 Contact Us
For more information, please reach out to Rachel Beal.