Anthony B. Maddox
Professor of Clinical Education and Engineering
Education
PhD, University of Illinois, Urbana-Champaign
Expertise
Science • Technology • Engineering Education • Math Education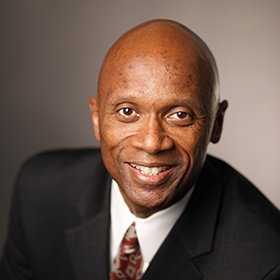 Contact Information
Websites and Social Media
Bio
Prior to his appointment at USC, Dr. Anthony Maddox was Chief of Staff and Interim Chief Neighborhood Officer with the Los Angeles Urban League. His responsibilities at the League included the administration and joint teaching of Leadership Institutes for adolescent males, coordination of the development of the Greater Crenshaw Educational Partnership, and the early implementation of a neighborhood revitalization initiative centered at Crenshaw High School in South Los Angeles.
Maddox has held faculty or instructor positions at the University of California, Los Angeles (UCLA), Northeastern University, Brandeis University, and Carnegie Mellon University. While at UCLA he served as Co-Director of Algebra Unlimited, a Los Angeles-based laboratory, incubator, and studio for the study of culturally responsive algebra learning and teaching and Program Manager with the College Access Project for African Americans at the Ralph J. Bunche Center for African American Studies. As a Program Director with the National Science Foundation he managed research grant awards for information technology, postdoctoral studies, learning technologies, and experimental partnerships in computer science.
As Professor of Clinical Education at USC Rossier School of Education, Maddox teaches in the online Master of Arts in Teaching program, MAT online. His research and professional interests include STEM (science, technology, engineering, and mathematics) teaching and learning, educational and community informatics, and social cognition informed by network science and game theory. Of particular interest to Maddox are qualitative, quantitative, and computational descriptions of the dynamic relationships between learners and their agents in social and formal learning environments.
Maddox is also actively involved in two initiatives managed by the Rossier School's Office of Professional Development Programs: a Hybrid Algebra Lab and a STEM Lab. These two efforts are sponsored by corporate foundations and are in support of teacher improvement in the USC Family of Schools. Dr. Maddox's key role is to enhance the element of peer-to-peer learning by guiding the teachers to become effective learning communities of practice.