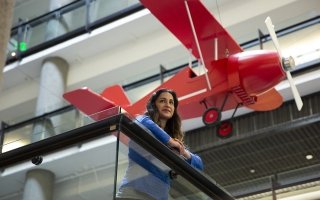 Master of Education in Learning Design and Technology (online)
This program is designed for working professionals who desire to advance their career in instructional design.
Every industry needs instructional designers. From translating complex knowledge from experts into training programs to designing instruction for digital classrooms, prepare to create inclusive and accessible learning experiences that improve performance outcomes for all learners.
Apply
Program Overview
The Master of Education in Learning Design and Technology online (LDT online) program will help you gain the skills to design, develop, implement and evaluate learning and instruction in a variety of settings, including PK-12, higher education, military, nonprofit and corporate learning environments.
Through this program, you will:
Earn a master's degree from a school with a strong reputation among employers.
Continue working full time while taking two or three courses online each term.
Learn to apply current research in learning and motivation.
Gain the skills to leverage technology in curriculum design and learning assessment.
Prepare to design and implement learning experiences in face-to-face, online and blended learning environments.
Curriculum
The LDT online program curriculum is designed by the program's practitioner-scholar faculty with input from an advisory board of industry-leading professionals. The program will prepare you to meet three key outcomes:
Apply learning and motivation principles to create instructional activities for diverse learners in a variety of settings and cultural contexts.
Select appropriate and accessible media to maximize the learning experience.
Develop and implement a plan to evaluate the effectiveness of instruction in relationship to the learning objectives and in the pursuit of equity.
Rather than focusing solely on the acquisition of technical skills, the program emphasizes a holistic understanding of instructional design. As the capstone project, you will design a learning experience for a real-world application that demonstrates the application of theories and concepts. 
Online Learning Experience
The online learning experience blends interaction with student colleagues and faculty during live class sessions and self-paced coursework assignments submitted through the learning management system. Faculty facilitate live class sessions that include interactive, engaging and collaborative small-group discussions.
Career Support
In addition to coursework, the LDT online student support team provides opportunities to build your professional skills and job prospects. These include:
Paid internship roles such as junior instructional designer with USC Bovard College or Keck Medicine of USC.
Resume review and check-ins about career goals.
Networking opportunities with industry-specific organizations.
Mentorship opportunities.
Instructional design job search webinars and resources.
Scholarships
As an applicant, you will be automatically considered for several USC Rossier scholarships ranging from $15,000 to $20,000. There is no need to submit a separate application for these scholarships. The admission committee selects recipients based on academic achievement, demonstrated dedication to the USC Rossier mission and other characteristics. Applicants in rounds one and two will have priority.
View USC Rossier's scholarship finder to identify other scholarships and funding opportunities. You do not have to be admitted to apply to these scholarships. Carefully note the scholarship application deadlines, which may occur before the final program application deadline.
Financial Aid
The USC Office of Student Financial Aid provides information regarding various types of financial aid and financing options.
To be considered for financial aid, you must apply for the FAFSA. After you apply, the financial aid office will determine your financial need and inform you of the federal or private loans that are available to you.
Career Outcomes
Graduates of the program are prepared to design, develop, implement, and evaluate learning environments in a wide variety of settings. Potential jobs include:
Educational program designer
Learning strategist
Instructional design and evaluation specialist/instructional systems designer
Performance assessment manager
Training director/manager
Director of distance learning
Education coordinators and directors in the following settings:

Museums
Science centers
Aquariums
Tutoring centers
Program Details
Estimated Length
Full time: 21 months
Part time: 24 months
 
Program Cost
$2,244 per unit (estimated)
Class Times
Mondays through Thursdays from 5:00-7:00 p.m. Pacific Time
Faculty
Our faculty have relevant industry experience in learning and instructional design and are committed to fostering your professional growth.
Meet Our Student Ambassadors
Our student ambassadors can provide you with helpful insight through the lens of their own experiences. Connect with a student of your choice by email, and set up a time to talk.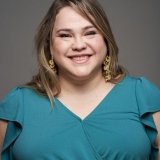 Lillie Hollingsworth
Graduation Year: 2024
Hometown: San Rafael, California
Undergrad Institution: Gustavus Adolphus College
"When you become a part of USC, you aren't joining a Master's program. You are joining a community that supports you as a human being."
Faculty in the LDT program are excellent role models for the application of learning design principles in courses. Not only did I learn how to construct well-thought-out instruction through educational psychology principles, but I was able to see real-world applications of those principles in my classes. This effective instruction increased my knowledge and skills which allowed me to confidently communicate my expertise to future employers.
Instructional Design Librarian, Loyola Marymount University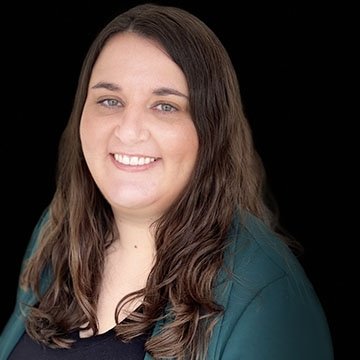 My degree has allowed me to steadily advance in my career and leverage what I learned to take on new challenges. I grew from an individual contributor making eLearning courses for niche audiences to a leader who helps design and implement the strategy for learning solutions that impact more than 200,000 retail workers. The impact I am able to have in my role helping others learn and develop is so rewarding and keeps me excited to start work each morning.
Senior Manager, Retail Learning, Albertsons Companies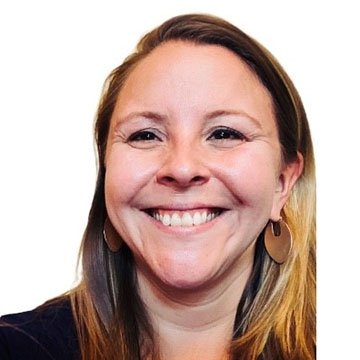 My professors were experts in modeling what strong instructional design and delivery looks like via an online platform. They helped us transfer what we learned to our own fields within education, ranging from museum education and library sciences to classroom teaching and out of school time program development. I completed the program with a strong foundation, confident in how to analyze an instructional landscape, design, develop and implement solutions that address learners' needs, and evaluate for ongoing improvement.
Education and Outreach Strategist, Smithsonian Institution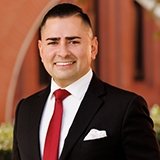 Estevan R. Hernandez, M.Ed.
Senior Assistant Director, Office of Admission and Scholarships
92%
of EC alums said their USC Rossier education prepared them to be more effective in their career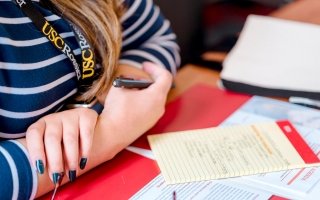 Request More Information
Connect with us to receive more information about this program and reminders about upcoming events and application deadlines.