Mark Power Robison
Professor of Clinical Education and History
Chair Global Executive EdD Program
Education
PhD, University of Colorado, Boulder
Download CV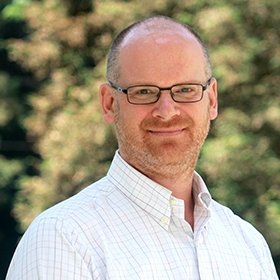 Contact Information
Websites and Social Media
Bio
Dr. Mark Power Robison is a Professor of Clinical Education and History as well as Chair of the Global Executive Doctor of Education program in the Rossier School of Education. As Chair of the Global Executive Ed.D. Faculty Steering Committee, Robison focuses on curricular development, marketing, recruitment, admissions, and maintaining external partnerships critical to the program's success. He is also a researcher in the USC-Huntington Early Modern Studies Institute.
Robison teaches courses on higher education in the Global Executive Ed.D. program as well as both the Los Angeles and Honolulu-based Ed.D. in Education Leadership. Beyond his work at USC, Robison also consults extensively with higher education institutions around the world. As one of the founders and principals of Academic Leadership Associates (ALA), LLC, Dr. Robison also works extensively with higher education institutions and related organizations around the globe in the areas of strategic planning, academic and administrative affairs, budgeting, crisis management and preparedness, international affairs, and targeted research. ALA advises clients on the development and implementation of strategic plans, assessing and meeting strategic leadership needs, developing useful and appropriate methods of transparency and accountability to institutional stakeholders, devising programs of self-assessment and self-evaluation, as well as creating and implementing crisis preparedness strategies and comprehensive programs of international engagement. ALA also conducts research that provides insights for clients about the internal processes within their institutions, and broader studies that elucidate trends in higher education.
Previously, in his capacity as Director of APRISE (the Asia Pacific Rim International Study Experience) Robison developed international partnerships for the Rossier School and a comprehensive range of international study experiences for Ed.D. students. Prior to joining the Rossier School faculty, Robison served as Academic Planning Officer in the Office of the Provost at the University of Southern California, where he coordinated a two-year strategic planning process leading to the creation of USC's new strategic plan in 2004. In addition, he co-directed the university's academic program review process, whereby every academic unit receives regular assessments of their academic programs and research activities. His responsibilities also included aspects of accreditation, communications, and international partnerships. Prior to his work at USC, Robison served in the Provost's Office at Brandies University from 1998 through 2002, where he also taught in the Department of American Studies. At Harvey Mudd College, between 1993 and 1996, he served as an Admission Counselor and then Assistant to the President. Robison earned his B.A. degree from Wesleyan University, his M.A. in History from Claremont Graduate University, and his Ph.D. in History from the University of Colorado.
Courses Taught
EDUC 605: Framing Educational Leadership
EDUC 619: Framing Educational Leadership in a Global Context
EDUC 706: Proseminar in Higher Education
EDUC 723: Evaluating and Assessing Educational System OUtcomes
EDUC 729: Assessing Policy Impact in Educational Settings
EDUC 764: Dissertation of Practice
EDUC 790: Research
EDUC 792: Critique of Research in Education