News & Insights
Featuring the latest news, expertise, opinions and blogs on critical education issues from USC Rossier.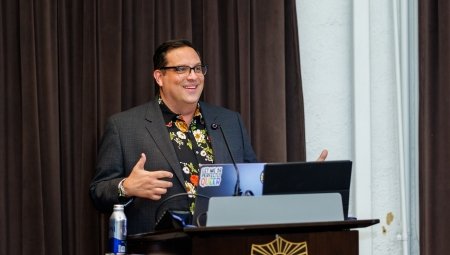 Educator Tips
USC Rossier Professor Theo Burnes led a panel discussion on supporting nonbinary youth within educational environments.
Research
As our world grows more globalized, our acceptance of others—and their accents—is paramount.
Research
Professor Yasemin Copur-Gencturk is empowering math educators with a scalable, AI-powered professional development program.
Research
The Transformative Research Award is one of the most prestigious in the country and supports highly innovative, impactful research.
Research
Professors Copur-Gencturk, Maddox and Hyde sound off on how AI will reshape education.
Alumni Story
After working as a teacher and founding a charter school network in L.A., Adutwum was appointed Ghana's minister for education and led the country's effort to expand free secondary education for all.
Alumni Story
The Olympic great and USC Rossier grad is retired but staying busy with a new shoe company, elevating athletes' voices and empowering women.
USC Rossier Magazine
Our biannual publication that features top news, profiles of alumni and in-depth feature stories that explore some of education's most pressing issues.
Fall/Winter 2023 issue
This issue considers artificial intelligence's impact on teaching and learning and explores the USC Rossier community's research and engagement with a rapidly changing technology that just might reshape our world.
Superintendents across Southern California are seeking ways to embrace and integrate the new technology.
Professor Stephen Aguilar is leading the center's education research, exploring how students and teachers are already using AI tools—and how they can best use them in the future.
Artificial intelligence promises efficiency gains for admissions offices and offers students innovative application tools, but will the new technology advance or hinder equity?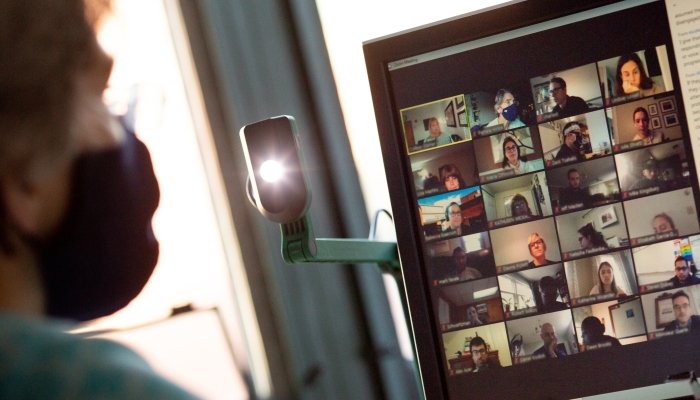 Educator Resources
USC Rossier offers these tools and other educator resources for teachers, administrators and counselors in K–12, higher education and educational psychology.
From validating feelings to creating a toolbox for emotional regulation, these practical tips from Professor Theodore Burnes can help students thrive.
Dieuwertje J. Kast EdD '20 on how educators can prepare students to understand and adapt to technology so they can use it for the future.
Q&A with Robert Medrano EDL '20, Democracy Project program specialist, on curriculum development
USC Rossier faculty members have expertise in higher education, K–12 education policy, education psychology and teacher education, and are regularly available to media. To arrange an interview, please contact the faculty member directly or speak with our director of media relations Ellen Evaristo. Any questions about school operations should also be addressed to Ellen Evaristo.
Faculty Directory
Press inquiries, please contact:
Ellen Evaristo
Use the form below to submit a story idea to the USC Rossier communications team.