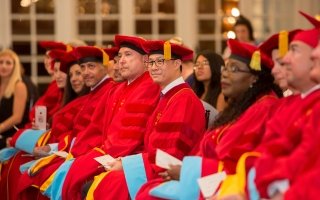 Global Executive Doctor of Education
This program is designed for senior educational leaders, policymakers, administrators and other professionals who are committed to improving educational outcomes on a large scale.
Across the globe, education is regarded as not only a fundamental resource for societies but also as a human right. Draw from international perspectives to solve the complex challenges of educational equity.
Program Overview
The Global Executive Doctor of Education (Global EdD) program will prepare you to achieve large-scale improvements across educational systems through the strategic use of policy, innovative practice, assessment and social entrepreneurship. The hybrid learning experience of this program combines online classes with nine one- to two-week intensive class sessions at various international destinations. The online learning experience allows you to participate in intensive class sessions virtually. Before the beginning of each term, you will have the opportunity to choose whether to enroll in the hybrid or online learning experience for that term.
Through this program, you will:
Glean insights and solutions from a wide range of global perspectives.
Have the option to travel to up to four countries for nine intensive class sessions. 
Remain employed while participating in live, online class sessions. 
Interact with ambitious, international leaders with a variety of professional aspirations.
Complete a dissertation as part of a thematic dissertation group. 
Curriculum
The curriculum includes three concurrent streams that focus on a critical aspect of educational leadership as well as a dissertation project. The program will increase your capacity to understand the context in which educational systems operate; measure where an educational institution or system is and where it needs to be; utilize a deep understanding of how people learn and mobilize human, fiscal, physical and technological resources to facilitate change. 
Component
Courses
Purpose
Outcomes
Creativity and innovation
4
Employ data and information effectively.

Refine fundamental decision-making skills
Understand elements of creativity and innovation.
Think critically about the interaction between decision-making, organizational culture and outcomes.

Problem solving
4
Diagnose and solve performance problems for individuals, groups and organizations.

Establish a foundation for problem solving through an overview of contemporary perspectives on learning and motivation.
Understand the tools needed for identifying, diagnosing and solving learning and motivational challenges.

Advancing policy
4
Form a strong basis for developing, understanding, implementing and assessing educational policy at a system level.

Anticipate and assess global trends and innovations.
Harness resources to implement policy.
Utilize data to assess policy impact at the institutional, system, national and global levels.

Dissertation project
9
Complete an original work of scholarship that addresses a field-based educational problem.

Work in small groups using a common methodological approach to complete your individual dissertation.
Dissertation in Practice
Building on the foundation established by coursework, you will complete a dissertation in practice that researches, diagnoses and develops recommendations for a field-based educational problem using one of three problem-solving frameworks. 
The dissertation in practice is deeply integrated into the curriculum to streamline the completion of your degree. You will complete your dissertation by participating in a thematic dissertation group, which brings together a small number of students working on closely-related topics or utilizing a common methodological approach. In this way, you will benefit from a highly collaborative environment while still completing your own unique work of scholarship. 
Learning Experience
The Global EdD learning experience combines assignments completed online at your own pace, live online class sessions, and one- to two-week intensive class sessions each term. 
During the uncertainty of travel during the COVID-19 pandemic, we recently introduced a Hyflex model that provides you with the flexibility to choose how to participate in the intensive class session each term.
Self-Paced Assignments and Online Sessions
Throughout the year, you will complete assigned coursework at your own pace. Occasionally (approximately one to three times per month), faculty facilitate lectures and highly collaborative small group discussions in a live online format. These online class sessions provide you the opportunity to interact virtually with faculty and student colleagues. 
Intensive Class Sessions
Throughout the program, nine intensive class sessions (one each term) are offered in various international locations around the world. These one- to two-week sessions require all-day participation in class discussions, lectures and learning activities, student work groups and more. While locations change each year, past sessions have been held in destinations throughout Asia, Europe, South America and Africa.
Participate in Person (Hybrid Track)
If you attend the intensive class session in person, you will travel to that location for one to two weeks. You will participate in class discussions, lectures and learning activities, student work groups, readings and site visits to schools, universities and other educational organizations. Lodging and most meals during instructional sessions are included. In-person class sessions are contingent on favorable public health conditions and a minimum number of participants.
Participate Online
If you attend the intensive class session online, you will join class discussions and lectures virtually. You will also participate in learning activities, student work groups and readings
Choose How to Participate Each Term
Before the beginning of each term, you will have the opportunity to choose whether to enroll in the hybrid or online learning format for the intensive class session that term. For each term that you select the hybrid learning format, you will pay an additional $2,500–$5,000 above the $115,000 base tuition and programming cost. 
Whether you select the hybrid or online option each term, you should expect to devote your full attention to learning for the entire one to two weeks of the intensive class session.
 HyFlex Model 
| | | |
| --- | --- | --- |
|   | HyFlex Model  | Online in all terms |
| Intensive class session | Attend intensive sessions of your choice in person at international destinations. Pay between $2,500 to $5,000 for each session you attend in person. | Participate in all intensive sessions online. No travel required. |
| Cost | $122,500- $148,000 | $120,000 |
Cost of Attendance
The estimated cost to begin the program in the 2023 summer term ranges from $120,000-$148,000. This cost includes:
Tuition
Mandatory student fees
Instructional materials
Accommodation (hybrid option only)
Most meals during in-person sessions (hybrid option only)
Airfare and local transportation fees are not included.
A non-refundable deposit of $1,000 is required to confirm enrollment. This deposit will be applied to tuition costs. You will be billed for the remainder of the cost in installments.
Financial Aid
United States citizens and legal residents are eligible to apply for financial aid in the form of student loans. Federal loan programs currently allow eligible students to borrow up to the full cost of study. 
The USC Office of Student Financial Services provides information regarding student accounts, tuition payment plans, campus-based loans, payment options and tax credits. In order to be considered for financial aid, you must apply by filing the FAFSA by the annual deadline. After you apply, the financial aid office will determine your financial need and inform you of the loans that are available to you.
Career Outcomes
The Global EdD program prepares graduates for roles as senior educational leaders, policymakers or administrators in universities, school systems and education-related corporations. Some positions held by our graduates include:
Chief operating officer
Branch chief of U.S. study abroad at the U.S. Department of State
Executive vice president
Assistant dean
Associate dean
Dean
Faculty member
Consultant
 
Program Details
Degree Awarded
Doctor of Education (EdD)
Faculty
USC Rossier's renowned faculty is committed to training the next generation of scholars and researchers to the highest standards.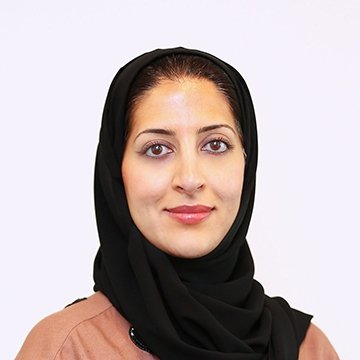 Pursuing my doctorate at USC Rossier was one of the best decisions I have made in my professional life. The program is so rich, creative, innovative and global. I have learnt so much about the complex realm of education through an international lense which was exactly what I was looking for. The program enhanced my confidence as a global expert in the field. My degree is a stamp that I am proud of.
Director of Programs and Chief Curator WISE, an Initiative of Qatar Foundation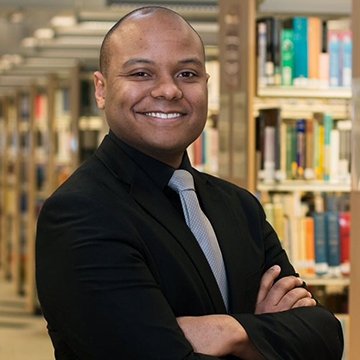 No other professional development opportunity, training or experience can match what this experience offered me both professionally and personally. While my dissertation was about higher education retention at HBCUs, being able to explore this perspective in other countries like Doha and Hong Kong gave a unique perspective that enhanced my approach to providing innovative solutions being applied in other countries.
Associate Vice President Research and Innovation at Virginia Union University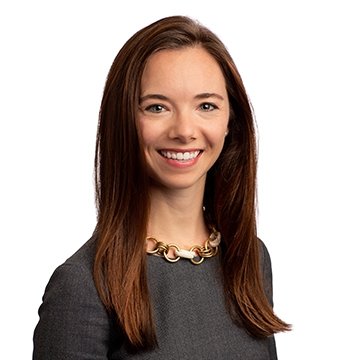 If I could be a perpetual student in the Global EdD program, I would. Through the program I was able to dig into what education means to me, while also seeing education through the lens of countries and cultures across the world. This global experience had a multidimensional impact, changing how I hope to influence education in the United States and even how I plan to educate my own children.
Managing Director, Impact Strategy Sorenson Impact Center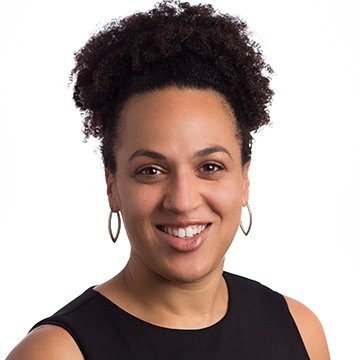 The Global Executive EdD program propelled my impact in the educational sphere exponentially. The connections made within the cohort and throughout our studies have had a profound impact on my personal and professional life, for example my research shaped and continues to be used to change education laws within my home state.
National Vice Provost of Teacher Preparation Relay Graduate School of Education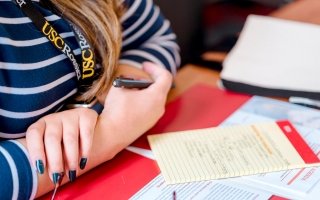 Request More Information
Connect with us to receive more information about this program and reminders about upcoming events and application deadlines.