Robert A. Filback
Professor of Clinical Education
Master of Arts in Teaching English to Speakers of Other Languages (MAT—TESOL)
Education
PhD, University of Southern California
Expertise
International and Comparative Higher Education; Curriculum and Program Development; Online and Digital Learning; English Language Education and Policy; Fostering Creativity and Innovation
Download CV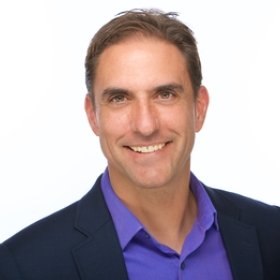 Contact Information
Websites and Social Media
Bio
Rob Filback, PhD is Professor of Clinical Education and currently serves as chair of the Higher Education Concentration and chair of the Master of Arts in TESOL program. His areas of focus include international and comparative education, online and technology enhanced learning, language teacher preparation and language education policy, and creativity and innovation in education. He teaches courses at the masters and doctoral levels and regularly chairs dissertations.
Filback brings deep experience in higher education program design and development, including online and blended curricula and international collaborations. He recently led the design of the World Masters in Language Teaching program, a set of international dual degree pathways that converge at USC and provide a collaborative and intercultural study experience for multilingual language educators. He was the founding co-chair of the Global Executive EdD, a first-of-its-kind program to equip graduates to lead change in education around the world. He led the team that created the online MAT-TESOL program, a field-based, synchronous learning option for in-service educators around the world. Filback also served on the design team for USC Rossier's nationally recognized online EdD in Organizational Change and Leadership.
Filback's recent scholarly activities include serving as lead author of the study and book chapter "Transforming education leaders: Impacts of the dissertation," in Exploring the impact of the dissertation in practice, Information Age Publishing (2017). He also co-authored with Christian Chun, PhD a chapter in A Case for Online English Language Teacher Education, International Research Foundation (2013). Filback is also an active presenter at conferences, including co-presenting on "Leveraging technology to expand learning in underserved nations" at the 2016 "Ed Foo Camp," organized by Google, the U.S. Department of Education, Macmillan Publishing, O'Reilly Media, Sesame Street and Scientific American. He presents frequently on the "fundamentals of creativity and innovation in education," including at the 2015 Qatar Education Foundation's WISE Summit in Doha and the 2015 Conference of the Americas on International Education in Quito. Filback also co-presented on USC Rossier's "professional education doctorates" at the 2015 annual convention of the Carnegie Project on the Education Doctorate and led a discussion on "integrating spirituality in the academy" at the 2014 Christians in Language Teaching conference.
Filback previously served as a lecturer in USC's American Language Institute and as a research assistant in USC's Center for Religion and Civic Culture. Prior to his work in higher education, he was a high school English teacher in Central Europe and then a trainer and director in the non-profit sector in the areas of international teacher preparation and intercultural understanding. He has lived in Germany, Hungary and Romania and has traveled or done short-term work in nearly fifty other countries.
Filback holds a PhD in International and Intercultural Education from USC where his dissertation on transformative learning and community organizing received nomination for Best Dissertation Award in the School of Education. He also received his master's degree in TESOL from USC where he worked with Stephen Krashen and the late David Eskey. He earned his BS in Chemistry with a minor in Religion from George Fox University.
Courses Taught
Creating Policy Alternatives for Educational Settings
Making Choices: Deciding Among Policy Alternatives
Foundations of Language Teaching
Creativity and Innovation in Education
Publications
Professional Affiliations and Memberships
Chair, Higher Education Concentration
Chair, Masters of Arts in TESOL 
Member, USC Faculty Handbook Committee
Chair, Rossier Faculty Council (2019-2021) 
Founding Co-Chair, Global Executive Ed.D. (2012-2016)
Faculty lead, MS and ME in TESOL (2007-2011)
Research
My research agenda currently focuses on future developments in online education and digital learning, education for democracy, and higher education program development and outcomes.