Ruth H. Chung
Professor of Clinical Education
Educational Psychology
Marriage and Family Therapy
Education
PhD in Counseling Psychology University of California, Santa Barbara
Expertise
Asian American Acculturation: Theory and Measurement. Intergenerational conflict and adjustment issues in Asian American immigrant families. Cultural psychology and multicultural counseling. Measurement and assessment. Teaching of statistics and research methods.
Download CV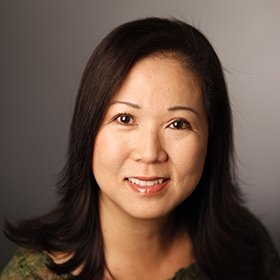 Contact Information
Websites and Social Media
Bio
Ruth Chung's research interests are in cultural psychology and multicultural counseling, with particular focus on the acculturative process of Asian Americans and how it affects families and development of cultural identity in adolescents. She created a measure of acculturation (AAMAS) as well as intergenerational conflict (ICI) that are used widely in research on Asian Americans. She has published in the Journal of Counseling Psychology as well as Cultural Diversity and Ethnic Minority Psychology. She also co-edited a book on Sacred Spaces: Religion and Spirituality in Korean America. In terms of her pedagogical expertise, Chung specializes in teaching of multicultural counseling as well as statistics and research methodology to practitioners.
Awards and Grants
Fulbright Senior Scholar to South Korea 2006-2007
Courses Taught
EDUC 714 Advanced Measurement and Evaluation - EdD program, Educational Psychology
EDUC 623 - Understanding Research That Informs Educational Leadership - Global EdD program)
EDUC 532 Inquiry Methods I - EdD program
EDUC 536 Inquiry II Quantitative Methods - EdD program
EDUC 638 Multicultural Counseling - MMFT program
EDUC 570 Statistics and Research Methods for Counselors - MMFT program
EDUC 646 Capstone Seminar A&B - MMFT
Other undergraduate courses taught:
Freshmen Seminar (GESM 130):  Educational Experiences of Asian Americans 
Asian American Psychology (EDCO 324) fulfills USC's diversity requirement
People, Power, and Politics (EDCO 102) fulfills USC's diversity requirement
Publications