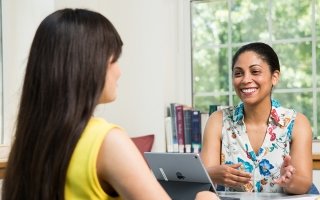 Master of Education in School Counseling (online)
This program is designed for aspiring counselors who want to work in K-12 settings.
With a 464-to-1 national average ratio of K-12 students to school counselors, the need for meaningful access to school counselors is evident. Prepare to play a critical role in ensuring that students have safe, enriching experiences inside and outside the classroom in ways that meet their individual needs and prepare them for college and/or career success.
Apply
Program Overview
The Master of Education in School Counseling online (SC online) program will prepare you to support students' social, emotional and academic development. Through the lenses of college and career readiness, restorative justice and trauma-informed practice, you will learn to understand and address the contextual issues that affect a student's ability to succeed in school and life. During the program, you will complete the requirements to be recommended for the California School Counseling Pupil Personnel Services clear credential.

Through this program, you will:
Learn to provide academic and socio-emotional counseling to students in K–12 settings
Gain the skills to coordinate school counseling goals to meet the needs of the student and the organization
Develop approaches to foster college access and career aspirations
Remain employed while taking classes online from any location
Have the option to complete the program full time or part time
Curriculum
The SC online curriculum prepares you to meet professional competencies and standards developed by the American School Counselor Association's National Model for School Counseling and Council for the Accreditation of Counseling and Related Education Programs (CACREP). The curriculum draws from critical research in the fields of counselor education, sociology, philosophy, education, and counseling and community psychology.
You will gain theoretical and practical knowledge through the lens of modern school counseling techniques, structured around three key focus areas:
College and Career Readiness
Prepare to support all students and their future, taking into account cultural, socioeconomic and emotional factors that influence success.
Restorative Justice
Help students overcome obstacles of institutional oppression, like poverty and racism, or individual circumstances related to mental illness, domestic violence or community barriers.
Trauma-Informed Practice
Learn to support teaching, learning and interacting in ways that address the long-term toll physical and emotional trauma takes on the lives of children and adults.
Field Experience
The SC online program integrates field experience with coursework. You will gain invaluable experience in K-12 schools in or near your own community, applying what you learn in the classroom to real situations affecting children, families and school administrations and the community.
You will complete a 100-hour practicum and 700 hours of fieldwork (split between two terms) as part of the degree program.  Our team of field placement specialists will work with you to identify sites that fit your interests and needs.
Online Learning Experience
You will interact with faculty and other students in scheduled live class sessions and activities in the learning management system that can be completed on your own time. 
School Counseling Credential
The SC online program meets the credential program expectations set by the California Commission on Teacher Credentialing (CTC). In order to be recommended for the California School Counseling Pupil Personnel Services Clear Credential, you must satisfy a series of requirements established by the CTC. Many of these requirements must be completed during your time in the program.  
To be eligible to register for classes at USC Rossier, you must submit official documentation that you have satisfied the basic skills requirement by way of an approved option.
After you have completed the program and all credential requirements, USC Rossier will formally recommend qualified candidates to the CTC for the California School Counseling Pupil Personnel Services clear credential. If you plan to work in another state, contact the state directly to identify any alternate requirements.
Scholarships
As an applicant, you will be automatically considered for a scholarship of up to $10,000. There is no need to submit a separate application for this scholarship. Recipients are selected based on academic achievement, demonstrated dedication to the USC Rossier mission and other distinguishing characteristics. All USC scholarships are awarded at the time of admission.
View USC Rossier's scholarship finder to identify other scholarships and funding opportunities. You do not have to be admitted to apply to these scholarships. Carefully note the scholarship application deadlines, which may occur before the final program application deadline.
Financial Aid
The USC Office of Student Financial Aid provides information regarding various types of financial aid and financing options.
To be considered for financial aid, you must apply for the FAFSA. After you apply, the financial aid office will determine your financial need and inform you of the federal or private loans that are available to you.
Career Outcomes
Graduates of the SC online program are prepared to fill roles as K-12 counselors in public schools. Other career paths may include positions in:
Community Agencies
Non-Profit Organizations
Private/Charter Schools
Local Government Offices
 
Program Details
Estimated Length
Full Time: 20-21 months
Part Time: 33 months
Program Cost
$2,244 per unit (estimated)
Class Times
Typically weekday afternoons and evenings in the Pacific Time Zone. Subject to change with advance notice.
Faculty
Our professors are top scholar practitioners dedicated to supporting your growth and challenging your perspective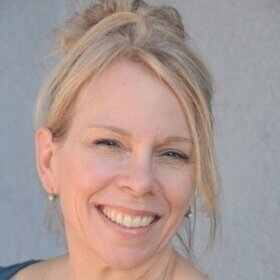 Part-Time Master Lecturer
Expertise
• Educational psychology • Instrumentation design and development • Metacognition, health, and education • Organizational leadership and change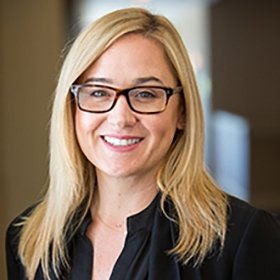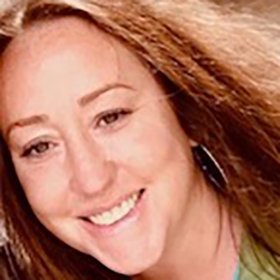 Associate (Teaching) Professor of Teaching
Expertise
Educational Psychology • K-12 Education • Diversity • Leadership • Supervision • School Counseling • Adolescents • Military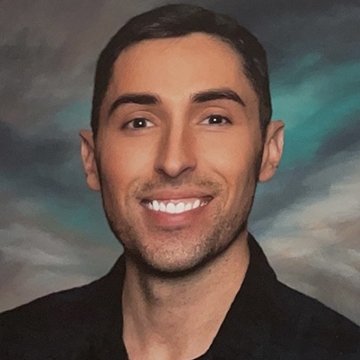 My experience in this program has been a foundational, humbling one. I began this program expecting to master counseling standards, theories and mindsets, however the opportunity in class discussion and in fieldwork to deconstruct bias and privilege within myself and others is this program's unexpected and beautiful challenge. I am convinced there is so much story in people, and my time at USC has opened my heart to both hear it and tell it in my profession. I am so thankful for this graduate program.
Elementary Counselor, Hollyvale Innovation Academy, Hesperia Unified School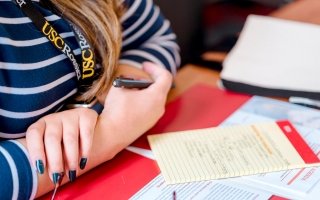 Request More Information
Connect with us to receive more information about this program and reminders about upcoming events and application deadlines.