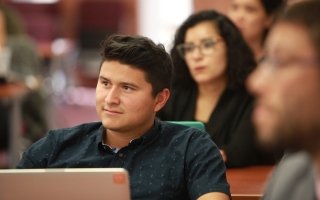 Master of Education in Postsecondary Administration and Student Affairs
This program is designed for aspiring higher education administrators in academic advising, residential life, student advocacy, campus activities and athletic programs.
Student affairs professionals are at the front lines of higher education. Prepare to transform education systems to advance equity, student development, and the student experience.
 
Program Overview
The Master of Education in Postsecondary Administration and Student Affairs (PASA) program will equip you with a broad understanding of the key aspects of higher education administration, including student affairs, student development, legal issues, identity and diversity and the history of higher education. You will select three focus courses that align with your interests or career goals.
Through this program, you will:
Prepare for a variety of roles in higher education.
Learn to advance educational equity for historically marginalized students. 
Interact with one of the most diverse cohorts on campus. 
Learn from leading professors and practitioners who will support your professional growth and challenge your perspective.
 
Curriculum
The PASA program prepares you to meet industry-established competencies for student affairs professionals developed by the National Association of Student Personnel Administrators (NASPA) and the American College Personnel Association (ACPA). The curriculum includes core courses, a variety of focus courses and a capstone project.
| Component | Courses | Purpose |
| --- | --- | --- |
| Core courses | 6 | Understand the theory and practice of student affairs work. |
| Focus courses | 3 | Gain depth in focus courses on a variety of topics. |
| Capstone | 1 | Apply research and learning from other program components to address a problem of practice. |
Capstone
The capstone project will strengthen your ability to use evidence-based arguments to influence others and advocate for student needs. During your first semester, you will select an existing problem in student affairs to address. After conducting research in the research methods course, you will complete your project during the capstone course. Your work, which will be peer-reviewed and receive regular feedback from your professor, will culminate in an oral presentation at a symposium.
Graduate Assistant Positions
Graduate assistant positions provide hands-on experience in higher education settings and preparation for your desired career. While the majority of PASA students obtain graduate assistant positions on the USC campus, the city of Los Angeles is home to many colleges and universities. Graduate assistant positions are often compensated by an hourly wage, tuition remission, or, in the case of residential education, room and board.
With the support and guidance of our team, you can select and apply for paid and unpaid opportunities tailored to your personal goals throughout your time in the program. However, we recommend that you first interview for opportunities at the annual USC Rossier Preview Day for incoming students.
Scholarships
As an applicant, you will be automatically considered for several USC Rossier scholarships ranging from $10,000 to $30,000. There is no need to submit a separate application for these scholarships. Recipients are selected based on academic achievement, demonstrated dedication to the USC Rossier mission and other distinguishing characteristics. Priority consideration is given to those who apply in rounds one and two.
View USC Rossier's scholarship finder to identify other scholarships and funding opportunities. You do not have to be admitted to apply to these scholarships. Carefully note the scholarship application deadlines, which may occur before the final program application deadline.
Financial Aid
The USC Office of Student Financial Aid provides information regarding various types of financial aid and financing options.
To be considered for financial aid, you must apply by filing the FAFSA by May 6, 2022. After you apply, the financial aid office will determine your financial need and inform you of the federal or private loans that are available to you.
Career Outcomes
Our graduates work at public and private colleges and universities in a variety of departments and roles. Other graduates enter PhD and EdD programs immediately, often working in the field full-time or part-time as they earn their doctorate.
Our graduates work in programs and departments including:
Academic advising
Orientation and new student programming
Residential life/housing
Student advocacy and judicial affairs
Greek life 
Campus activities and student organizations
Athletic programs
Student life and leadership 
Multicultural affairs 
Diversity, equity and inclusion programs 
Program Details
Estimated Length
Full time: 12 months
Part time: 24 months
 
Class Times
 Mondays through Thursdays from 4 to 7 p.m. or 7 to 10 p.m. Pacific Time
Faculty
Our faculty have real-world experience grounded in research and student affairs practice.
Meet Our Student Ambassadors
Our student ambassadors can provide you with helpful insight through the lens of their own experiences. Connect with a student of your choice by email, and set up a time to talk.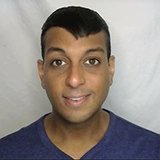 Nicholas Alonzo
Graduation year: 2023
Hometown: Rocklin, Calif.
Undergraduate Institution: California State University Sacramento
 
"I'm a non-traditional student earning my bachelor's eight years after high school. I have vast experience and knowledge in local government, events, nightlife, and the EDM music industry."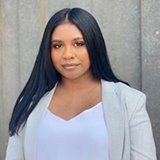 Jaanvi Chandra
Graduation year: 2022
Hometown: Sacramento, Calif.
Undergraduate Institution institution: California State University, Sacramento
"I value the sense of community and support amongst students. I also feel supported by my professors. I appreciate how they support students outside of the classroom through advice and connections."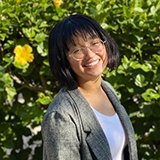 Rachel Freeman-Cohen
Graduation year: 2022
Hometown: Temecula, Calif. 
Undergraduate Institution: University of California, Santa Cruz
 
"I really felt like the professors here were dedicated to social justice and change. I could just feel how genuine a lot of people in the program were passionate about the work and saw the opportunities they could provide for me."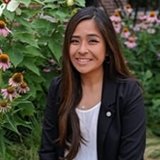 Danelle Go
Graduation year: 2022
Hometown: San Leandro, Calif. 
Undergrad Institution: University of California, Santa Cruz
 
"From the extensive resources, the diverse faculty and staff, the offered curriculum, and the wide range of opportunities, I knew that this is where I wanted to grow and learn."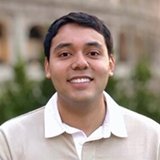 Brandon Garcia
Graduation year: 2022
Hometown: Huntington Park, CA
Undergraduate Institution: UCLA
 
"I was captivated by the idea of being taught by a diverse group of faculty members and having access to research centers working on projects to advance equity and social justice for minoritized communities."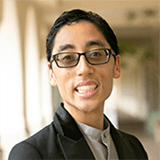 Brandon Lim
Graduation year: 2022
Hometown: San Diego, Calif. 
Undergraduate Institution: San Diego State University
"I am a proud member of Asian American / Filipinx American and LGBTQIA+ communities and the first in my family to pursue a graduate degree."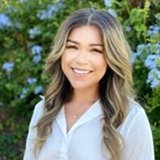 Nancy Nava
Graduation year: 2022
Hometown: Covina, CA
Undergraduate Institution: UC Santa Barbara
 
"My professors have made sure to create such a safe and interactive learning environment."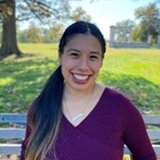 Yesenia Nava
Graduation year: 2022
Hometown: Westminster, CA
Undergraduate Institution: University of California, Santa Barbara
 
"Finding a job is getting harder and harder, and I wanted to attend a university that could set me up with a strong network of people to connect with after I graduate."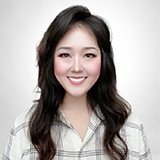 Joyce Noh
Graduation year: 2022
Hometown: Irvine, Calif.
Undergraduate Institution: University of California, Irvine
 
"I chose USC because USC Rossier's mission of educational equity aligned with my vision to address the disparities that continue to oppress."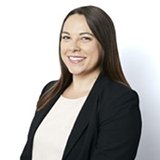 Kristin Robbio
Graduation year: 2022
Hometown: Escondido, CA
Undergraduate Institution: Chapman University
 
"I found my greatest fulfillment in the student positions I held in residence life, admission, and university services."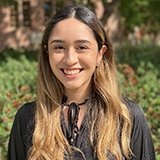 Diana Santoyo
Graduation year: 2022
Hometown: Bakersfield, Calif.
Undergraduate Institution: University of California, Davis
 
"I am constantly being inspired by faculty and my cohort. Their knowledge, experiences, and identity bring so much to the table."
 
54%
of PASA graduates work at USC or UC or CSU
31 states where PASA alumni work 136 Institutions employing PASA graduates
85%
of PASA alums said their USC Rossier education prepared them to be more effective in their career
81%
of PASA alums said their USC Rossier education prepared them to be more effective in their career
81%
of PASA alums said their studies at USC Rossier prepared them well for future employment
12%
Less than 12% of alumni took more than six months to find a job after graduating from USC Rossier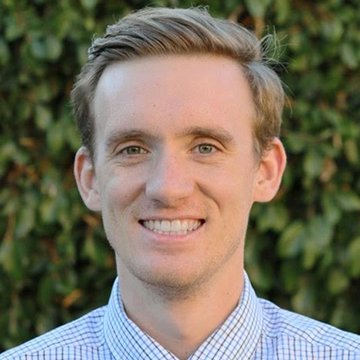 "My time in the PASA program was a truly formative experience. I was given the opportunity to explore my passions for fundraising and athletics, while getting a holistic view of the higher education administration landscape. I use some aspect of my education and experience every day in my current fundraising role at Kellogg, and I certainly wouldn't be where I am today without Rossier."
Associate Director, Leadership Giving, Northwestern University Kellogg School of Management
Featured Research Centers
Established in 2017, the Center for Education, Identity and Social Justice has a compelling interest in eradicating all forms of discrimination based on the intersection of an individual's identities that include religion, gender, sexual orientation, race, ethnicity and disability. Using rigorous research and legal analysis, we empower educators to utilize laws and policies in order to identify and extricate bias and unequal distributions of power within educational institutions.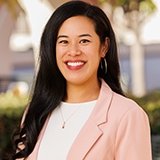 Beverly V. Yanuaria, ME
Assistant Director, Office of Admission and Scholarships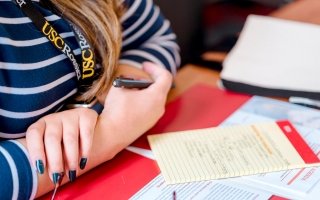 Request More Information
Connect with us to receive more information about this program and reminders about upcoming events and application deadlines.