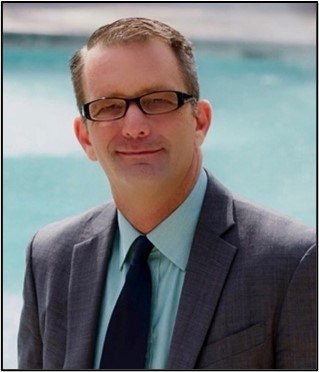 Today, USC Rossier School of Education announced that Eric Canny has joined as a professor with the Doctor of Education in Organizational Change and Leadership (OCL) program. A USC alumnus, Canny brings two decades of higher education and corporate work experience to the USC Rossier faculty.
Bio: Eric Canny was the founding director and chief innovation officer for the Global Risk Mitigation Foundation, administering development projects identifying the risk gaps that often occur when risks from pre-planning through outcomes are not looked at holistically. He has successfully built international education programs at a global scale, including his role in building New York University's global footprint—one of the largest study abroad and global mobility programs in the world. At CEA Study Abroad, Canny served as vice president for program management responsible for executing a worldwide division to ensure consistent communication and management between 25 academic sites and headquarters concerning all aspects of daily operations. Canny also possesses a life-long commitment to promoting diversity, equity and inclusion. He worked as educational director of the Hetrick-Martin Institute for LGBTQIA+ youth, serving 8,000 youth annually through collaborations with the Harvey Milk School and other similar institutions. Prior to joining USC Rossier's faculty, Canny worked for several other higher education institutions, including New York University, Columbia University, Stetson University, Augsburg University and the University of North Texas.
"I am thrilled to join the Organizational Change and Leadership faculty at USC Rossier," said Canny. "This program gives leaders concrete tools, backed by theory and research, to make concrete and sustainable changes in their respective fields. I am excited to draw upon my decades of global leadership and higher education experience to help our doctorate students lead across a myriad of cultures and promote diversity, equity and inclusion in sectors throughout every facet of our society."
"USC Rossier is excited to welcome Eric Canny to its faculty. Eric has built highly influential programs in corporate and higher education settings. His commitment to advancing social justice and educational equity underpins every facet of his life's work. USC Rossier's OCL program is well-served by Eric's experience developing strategic planning programs, team-building methods and leadership tactics that have supported countless organizations throughout the world. The USC Rossier community welcomes Eric and looks forward to working alongside him," said USC Rossier Dean Pedro Noguera.