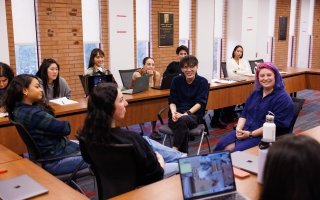 Master of Science in Marriage and Family Therapy
This program is designed for aspiring therapists who desire to work in public mental health clinics, schools or private practice.
Mental health has historically been a service for privileged members of society. Prepare to turn the field upside down as a therapist with cultural humility. Critique and transform mental health systems and help your clients overcome barriers to their wellbeing and goals. 
Apply
Program Overview
The Master of Science in Marriage and Family Therapy (MFT)  program will prepare you to address issues facing families, couples, adults and children. These include relationship issues, emotional disorders, behavioral problems, mental illness and alcohol and substance abuse. After you complete the program and fulfill other state-mandated requirements, you will be eligible for the state of California's Marriage and Family Therapy license.
Through this program, you will:
Earn a degree from a program with a strong reputation among local agencies for desirable candidates.
Become familiar with the best practices of recovery-oriented care through a curriculum that balances research and self-reflection.
Join a tightly-knit community of students and gain unmatched opportunities for discussion and lifelong colleagues.
Engage in a community that prioritizes equity for students and the communities they serve. 
Curriculum
The MFT program meets the requirements established by the California Board of Behavioral Sciences for licensure as a Marriage and Family Therapist. As a clinical training program, the curriculum follows a fixed course sequence and students complete the program as a cohort. The program's courses will help you to gain and apply knowledge in all relevant aspects of the field, from addiction to trauma.
The curriculum focuses on three broad themes:
 
| | |
| --- | --- |
| Therapy skills  | Sharpen your skills as a therapist through self-reflection, classroom roleplay and supervised experience in real-world settings. Receive feedback from professors and peers. |
| Cultural sensitivity with a social justice lens | Identify and address the cultural contexts that shape you and your future clients to understand the impact of these factors on the relationship between therapist and clients. |
| Research-supported interventions | Become a skilled consumer of professional literature and evidence-based methods to address social, psychological, health, and sexual challenges. |
Fieldwork 
To ensure your readiness for work with clients, you will take part in videotaped clinical practice in a classroom setting in the first year. Later, you will select a fieldwork placement site and receive supervision as you continue your practice in a real-world setting.
Learning Environment
Our program's cohort model and small class sizes promote a collaborative rather than competitive learning environment. You will become part of the "beloved community" and build relationships that can be an enduring source of support throughout your career. 
As a student, you will be expected to take part in discussions and write about how the concepts taught in the program apply to your own life. These discussions may include conversations about family history, relationship challenges and views on sexuality. You will take part in therapy-like practice sessions that may reveal your personal information. You always have the right to determine what information and how much you share in these exercises. In cases that do not involve harm to yourself or others, or child/elder abuse, faculty and other students will make an effort to keep information confidential.
Licensure
In addition to completing coursework, you must fulfill a series of requirements to be eligible for California's Marriage and Family Therapy license. These include:
3,000 hours of supervised clinical work (you will likely complete as many as 1000 hours toward the requirement prior to graduation)
Successful completion of both the California Law and Ethics exam and the clinical exam coordinated by the California Board of Behavioral Sciences
California requirements will meet most of the requirements for a similar license in many other states. However, if you plan to obtain a license in another state, identify whether the California MFT will satisfy the state's requirements before beginning the program.
Scholarships
As an applicant, you will be automatically considered for several USC Rossier scholarships ranging from $15,000 to $30,000. There is no need to submit a separate application for these scholarships. The admission committee selects recipients based on academic achievement, demonstrated dedication to the USC Rossier mission and other characteristics. Applicants in rounds one and two will have priority.
View USC Rossier's scholarship finder to identify other scholarships and funding opportunities. You do not have to be admitted to apply to these scholarships. Carefully note the scholarship application deadlines, which may occur before the final program application deadline.
Financial Aid
The USC Office of Student Financial Aid provides information regarding various types of financial aid and financing options.
To be considered for financial aid, you must apply for the FAFSA. After you apply, the financial aid office will determine your financial need and inform you of the federal or private loans that are available to you.
Career Outcomes
Public mental health agencies
School-based mental health
Community mental health
Residential treatment facilities including specialty practices in substance abuse, eating disorders, domestic violence and trauma
Private practice
Teaching
Doctoral degree 
Author
 
Program Details
Estimated Length
Full time: 24 months
Part time: 48 months
 
Program Cost
$2,244 per unit (estimated)
Class Times
Mondays through Wednesdays from 4:00-6:40 p.m. or 7:00-9:40 p.m. Pacific Time
*Summer classes start as early as 11:30am, but most typically 2pm and after
Faculty
Learn from leading professors and top practitioners who will foster your professional growth both inside and outside the classroom.
 
Meet our Student Ambassadors
Our student ambassadors can provide you with helpful insight through the lens of their own experiences. Connect with a student of your choice by email, and set up a time to talk.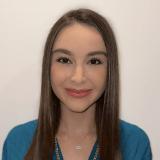 Megan Adamson
Graduation year: 2024
Hometown: Malibu, California
Undergraduate Institution: Pepperdine University

"The only way to deal with an unfree world is to become so absolutely free that your very existence is an act of rebellion." —Albert Camus
Leticia Bernabe
Graduation year: 2024
Hometown: San Diego, California
Undergraduate Institution: University of California, Irvine

"Choosing USC was one of the best decisions I have ever made. Everyday I feel like I learn something new from not only the professors, but also members of my cohort. It feels so refreshing to be surrounded by supportive, caring and like minded individuals."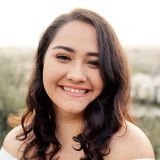 Christina Fazio
Graduation year: 2024
Hometown: Los Angeles, California
Undergrad Institution: Loyola Marymount University
 
"As a queer, mixed-Latinx individual, I have seen the detrimental impacts of stigma within my culture. I hope to work with queer POC youth who have struggled with their identities and are collectively trying to heal their inner child."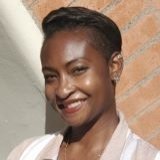 Jordan Gant
Graduation year: 2024
Hometown: Pasadena, California
Undergraduate Institution: Chaminade University of Honolulu

"Kind words can be short and easy to speak, but their echoes are truly endless" - Mother Teresa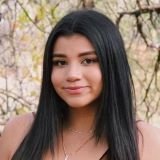 Shannon Carrera Giron
Graduation year: 2024
Hometown: Ciudad de Guatemala, Guatemala
Undergraduate Institution: San Jose State University
 
"This program has promoted self-exploration, allowing me the space to feel and gain better insight on a thought or emotion which has helped me gain a deeper understanding of myself. Having this self-exploration, has allowed me to see the ways I want to, or must, show up for others who are suffering. Especially those in marginalized communities, whose voices are often shut down."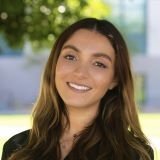 Nina Marikian
Graduation year: 2024
Hometown: Pasadena, California
Undergraduate Institution: University of California, Irvine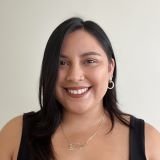 Bridgett Priscilla Melendez
Graduation year: 2024
Hometown: South Gate, California
Undergraduate Institution: California State University, Long Beach
 
"I am a first-generation Latina from South Gate, CA, and the first in my family to pursue a master's degree. The USC Rossier mission resonated with me in various ways, and I hope to carry our shared values through the program, my profession, and in life."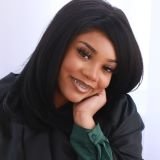 Mariah Perry
Graduation year: 2024
Hometown: Sacramento, California
Undergraduate Institution: California State University, Sacramento
 
"Greetings all! My goal is to provide assistance with compassion and care. Applying to graduate programs can be stressful, as a MFT ambassador I am here to provide support with much consideration."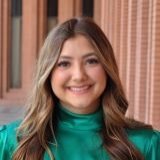 Christiana Rigopoulos
Graduation year: 2024
Hometown: San Diego, California
Undergraduate Institution: University of Oregon
 
"The learning community that I've found within USC has felt like home since I first read Rossier's mission statement, which so eloquently mirrored my own values. Each professor and peer inspires and challenges me and their impact has been profound in my personal and academic growth."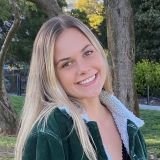 Noelle Seim
Graduation year: 2024
Hometown: Redwood City, California
Undergraduate Institution: University of California, Santa Barbara
 
"Every human deserves empathy, compassion and connection- these values are the cornerstones of what it means to be a mental health therapist."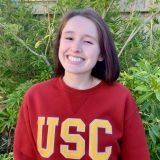 Vivianna Shields
Graduation year: 2024
Hometown: Santa Clarita, California
Undergraduate Institution: University of California, Santa Barbara
 
"We can be whatever we have the courage to be" - Alexandria Ocasio-Cortez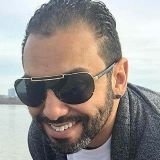 Dylan Smith
Graduation year: 2024
Hometown: Los Angeles, California
Undergraduate Institution: University of Arizona
 
"Started undergrad in the mid-2000's before leaving to play professional football, and eventually ended up spending over a decade as a restaurateur. Recently decided to get back on path to pursuing my original dream of becoming a therapist. Proud to be a lifelong Trojan as my father taught at USC for over 30 years and my mother is an alumni as well. Fight on!"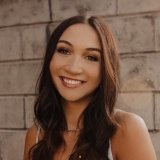 Bella Sos
Graduation year: 2024
Hometown: Los Altos, California
Undergraduate Institution: University of Redlands
 
"I am continuously blown away by the kind and supportive individuals here. I have been so pleased with the ways in which the program and faculty have pushed me to become the best version of myself I can be."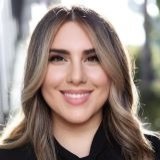 Britt Youssef
Graduation year: 2024
Hometown: Calabasas, California
Undergraduate Institution: University of California, San Diego
 
"As a first-generation college graduate, Egyptian-American, and researcher, I chose USC for its dedication to social justice and evidence-based research. I have also found incredible support from faculty and staff and access to resources that are helping me thrive."
98%
of MFT alums said their USC Rossier education prepared them to be more effective in their career
91%
of MFT alumni said their studies at USC Rossier prepared them well for future employment
16%
Less than 16% of MFT alumni took more than six months to find a job after graduating from USC Rossier
92%
of MFT students pass their Clinical BBS Exams, compared with a typical 70% pass rate
I chose USC's MFT program because it is focused on training conscious practitioners who are committed to working in public mental health settings serving the most vulnerable. During the program, professors intentionally created space for difficult conversations. They ensured students had the language to not only have these conversations with one another but to also evaluate their own biases and the impact it has on the work they do. They are actively changing the landscape of the mental health field.
Acting Clinic Manager/FSP Supervisor, Enki Health Services, Inc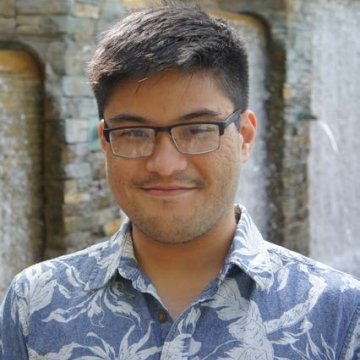 The Marriage and Family Therapy program at USC continually stresses the importance of increasing equitable access to mental health services—a purpose which its students embody and are passionate about, and which I am grateful to be part of. The tremendous support that the faculty, staff, and fellow students have provided throughout my journey has been invaluable.
John Bosco (JB) Bunyi, MFT '16
Digital Mental Health Specialist and Research Associate, UC Irvine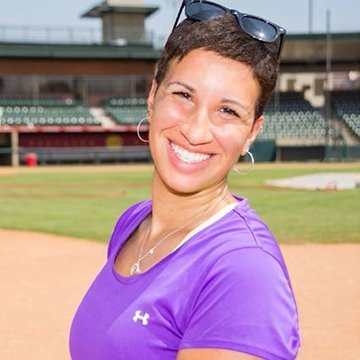 I always knew that I wanted a career where I was helping others and had ample opportunities to effect change. USC prepared me, above and beyond, to do just that. After graduating from the MFT program I was able to quickly find a job, and after 4.5 years have been able to work my way up to a management position. I attribute so much of my success to the supportive faculty and cohort members I was surrounded by, as well as the stellar education I received as a student at USC!
Program Manager with The Institute for the Redesign of Learning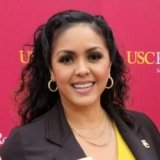 Aiddee Tellez, M.Ed.
Assistant Director, Office of Admission and Scholarships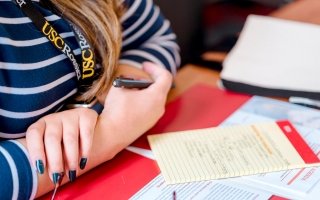 Request More Information
Connect with us to receive more information about this program and reminders about upcoming events and application deadlines.