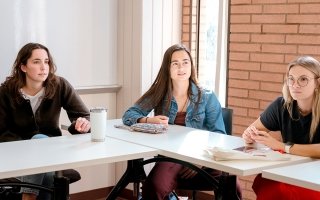 Master of Science in Marriage and Family Therapy
This program is designed for aspiring therapists who desire to work in public mental health clinics, schools or private practice.
Mental health has historically been a service for privileged members of society. Prepare to turn the field upside down as a therapist with cultural humility. Critique and transform mental health systems and help your clients overcome barriers to their wellbeing and goals. 
Program Overview
The Master of Science in Marriage and Family Therapy (MFT)  program will prepare you to address issues facing families, couples, adults and children. These include relationship issues, emotional disorders, behavioral problems, mental illness and alcohol and substance abuse. After you complete the program and fulfill other state-mandated requirements, you will be eligible for the state of California's Marriage and Family Therapy license.
Through this program, you will:
Earn a degree from a program with a strong reputation among local agencies for desirable candidates.
Become familiar with the best practices of recovery-oriented care through a curriculum that balances research and self-reflection.
Join a tightly-knit community of students and gain unmatched opportunities for discussion and lifelong colleagues.
Engage in a community that prioritizes equity for students and the communities they serve. 
Curriculum
The MFT program meets the requirements established by the California Board of Behavioral Sciences for licensure as a Marriage and Family Therapist. As a clinical training program, the curriculum follows a fixed course sequence and students complete the program as a cohort. The program's courses will help you to gain and apply knowledge in all relevant aspects of the field, from addiction to trauma.
The curriculum focuses on three broad themes:
 
| | |
| --- | --- |
| Therapy skills  | Sharpen your skills as a therapist through self-reflection, classroom roleplay and supervised experience in real-world settings. Receive feedback from professors and peers. |
| Cultural sensitivity with a social justice lens | Identify and address the cultural contexts that shape you and your future clients to understand the impact of these factors on the relationship between therapist and clients. |
| Research-supported interventions | Become a skilled consumer of professional literature and evidence-based methods to address social, psychological, health, and sexual challenges. |
Fieldwork 
To ensure your readiness for work with clients, you will take part in videotaped clinical practice in a classroom setting in the first year. Later, you will select a fieldwork placement site and receive supervision as you continue your practice in a real-world setting.
Learning Environment
Our program's cohort model and small class sizes promote a collaborative rather than competitive learning environment. You will become part of the "beloved community" and build relationships that can be an enduring source of support throughout your career. 
As a student, you will be expected to take part in discussions and write about how the concepts taught in the program apply to your own life. These discussions may include conversations about family history, relationship challenges and views on sexuality. You will take part in therapy-like practice sessions that may reveal your personal information. You always have the right to determine what information and how much you share in these exercises. In cases that do not involve harm to yourself or others, or child/elder abuse, faculty and other students will make an effort to keep information confidential.
Licensure
In addition to completing coursework, you must fulfill a series of requirements to be eligible for California's Marriage and Family Therapy license. These include:
3,000 hours of supervised clinical work (you will likely complete as many as 1000 hours toward the requirement prior to graduation)
Successful completion of both the California Law and Ethics exam and the clinical exam coordinated by the California Board of Behavioral Sciences
California requirements will meet most of the requirements for a similar license in many other states. However, if you plan to obtain a license in another state, identify whether the California MFT will satisfy the state's requirements before beginning the program.
Scholarships
As an applicant, you will be automatically considered for several USC Rossier scholarships ranging from $10,000 to $30,000. There is no need to submit a separate application for these scholarships. The admission committee selects recipients based on academic achievement, demonstrated dedication to the USC Rossier mission and other characteristics. Applicants in rounds one and two will have priority.
View USC Rossier's scholarship finder to identify other scholarships and funding opportunities. You do not have to be admitted to apply to these scholarships. Carefully note the scholarship application deadlines, which may occur before the final program application deadline.
Financial Aid
The USC Office of Student Financial Aid provides information regarding various types of financial aid and financing options.
To be considered for financial aid, you must apply for the FAFSA by May 6, 2022. After you apply, the financial aid office will determine your financial need and inform you of the federal or private loans that are available to you.
Career Outcomes
Public mental health agencies
School-based mental health
Community mental health
Residential treatment facilities including specialty practices in substance abuse, eating disorders, domestic violence and trauma
Private practice
Teaching
Doctoral degree 
Author
 
Program Details
Estimated Length
Full time: 24 months
Part time: 48 months
 
Class Times
Mondays through Wednesdays in afternoons or evenings Pacific Time
Faculty
Learn from leading professors and top practitioners who will foster your professional growth both inside and outside the classroom.
 
Meet our Student Ambassadors
Our student ambassadors can provide you with helpful insight through the lens of their own experiences. Connect with a student of your choice by email, and set up a time to talk.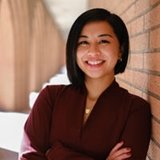 Rachell Alger
Graduation year: 2022
Hometown: Sacramento, Calif.
Undergraduate Institution: CSU Long Beach
 
"I discovered my passion for working with children and families as a dance teacher in my late teens."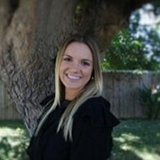 Brooke Barker
Graduation year: 2022
Hometown: Thousand Oaks, Calif.
Undergraduate Institution: Indiana University
 
"I am a residential counselor at a mental health treatment center and this experience has sparked my passion for working with children and adolescents.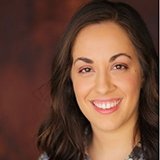 Courtney Berck
Graduation year: 2021
Hometown: Nashville, Tenn.
Undergrad Institution: University of Southern California
 
"The Trojan family is so supportive, and it just felt right to come back to the place where I already received such an excellent education.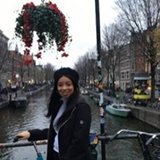 Jaylyn Broadway
Graduation year: 2022
Hometown: Inglewood, Calif (but I spent most of my childhood in the Pasadena/Altadena area)
Undergraduate Institution: UCLA
 
"Having lived 10 minutes from USC the majority of my life, I chose USC to be closer to my community and learn/train in the same place I grew up.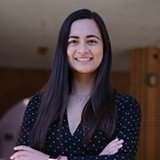 Monica Chernoff
Graduation year: 2022
Hometown: Palos Verdes, Calif.
Undergraduate Institution: Occidental College
 
"Although there are many MFT programs in Los Angeles, USC was one of the most impressive and reputable programs."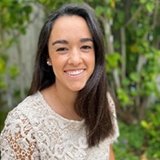 Rachel Compton
Graduation year: 2022
Hometown: Palos Verdes Estates, CA
Undergraduate Institution: George Washington University
 
"I always thought I wanted to be a teacher. It wasn't until I took a volunteer position as a GED tutor for adults at a Maryland County Jail that got me interested in psychology and therapy."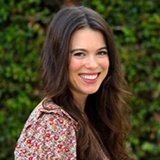 Rosemary Hansen
Graduation year: 2022
Hometown: Los Angeles, Calif.
Undergraduate Institution: Georgetown University
 
"I worked in the fashion industry, including at Vogue right after college. I also worked in the art and travel industries. Nothing felt like quite the right fit, and I knew I wanted to find a career that would allow me to use my interpersonal skills while simultaneously giving back to the community."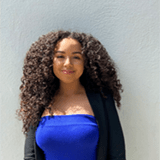 Maaliyah "Mimi" Harris
Graduation year: 2022
Hometown: Palmdale, Calif.
Undergraduate Institution: UCLA (Go Brojans!)
 
"I was raised by a young, single father for most of my childhood. Although I've faced adversity, experienced homelessness, and my own mental health issues, I can confidently say I never felt alone."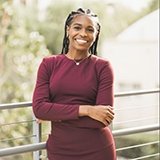 Chanelle Haywood
Graduation year: 2023
Hometown: Los Angeles, Calif.
Undergraduate Institution: University of California, Irvine
"USC's MFT program is unlike any other, as it pushes for not only educational equity but also the inclusion of social justice."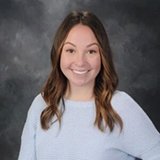 Amy Henderson
Graduation year: 2022
Hometown: Dubai, United Arab Emirates
Undergraduate Institution: UC San Diego
 
"As an International student, the process of becoming a therapist and the complexities of mental healthcare in America were really foreign to me. It took a lot of research before I was able to decide on a direction for my future."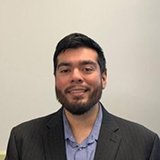 Matthew Herrera
Graduation year: 2022
Hometown: Pico Rivera, Calif.
Undergraduate Institution: Pasadena City College and Humboldt State University
 
"Previously I was pursuing an academic career in history. However, I found myself becoming more passionate about my students' well-being and helping them succeed rather than reading primary sources and historiographical debates."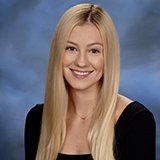 Ava Sambora
Graduation year: 2023
Hometown: Westlake Village, Calif.
Undergrad: Loyola Marymount University
"The community here is beyond what I imagined a graduate school cohort would be like. The professors are so inspiring and truly care about each student."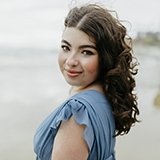 Rachel Nebel
Graduation year: 2023
Hometown: Calabasas, Calif.
Undergraduate Institution: Cal Poly San Luis Obispo
"I wanted to attend a school in the LA area because I knew I wanted to end up here and start creating connections and networking. Besides being a well-known school and an amazing alumni network, I resonated with the USC Rossier mission statement and the statement of the Marriage and Family Therapy program."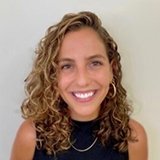 Molly Nestor
Graduation year: 2022
Hometown: Ann Arbor, MI
Undergraduate Institution: University of Michigan
 
"I worked as an elementary school teacher. I loved working in inclusive school settings but found that my passion was in supporting the emotional lives of the kids and their families."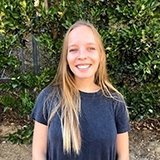 Monica Deyski
Graduation year: 2023
Hometown: Woodland Hills, Calif.
Undergraduate Institution: San Diego State University
"I've valued the program's emphasis on fostering culturally competent clinicians. All my classes have maintained a diverse perspective that has allowed me to feel confident in treating a variety of people."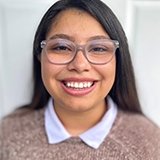 Natalie Caballero
Graduation year: 2023
Hometown: Mid-City, Los Angeles, Calif.
Undergraduate Institution: Mount Saint Mary's University
"Being a part of a traditionally marginalized group myself, I knew that if I wanted to make a change, this school and my program would teach and lead me in the right direction."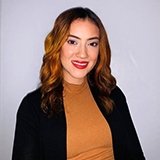 Jacqueline Pineda Arana
Graduation year: 2023
Hometown: Los Angeles, Calif.
Undergraduate Institution: California State Polytechnic University, Pomona
"Mental health has historically been a privileged service for privileged members of society and I want to work towards providing accessible mental health for historically underrepresented communities. USC provides the encouragement and resources to pursue this vision into reality."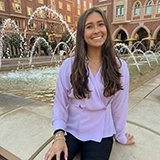 Kaitlyn Chalabian
Graduation year: 2023
Hometown: Huntington Beach, Calif.
Undergraduate Institution: San Diego State University
"I value the connections and support I have had since applying and being accepted into the program. The faculty here are all rooting for all our successes, and I am constantly supported in all my endeavors."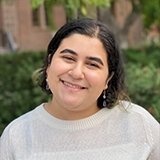 Sophia Noory
Graduation year: 2023 
Hometown: Milpitas, Calif.
Undergraduate Institution: California State University, Fullerton
"I was the first woman in my Muslim immigrant family to leave home without first being married. I began a mental health journey that completely changed who I am and now I want to support others the way I was supported."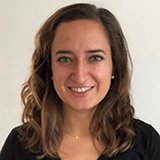 Sofia Gomez
Graduation year: 2023
Hometown: New York, N.Y.
Undergraduate Institution: Harvard University
"From the start of the application process, the sense of support and community that I saw in the USC MFT program was unparalleled.  I was attracted to the genuine sense of camaraderie I saw amongst the faculty and the current students."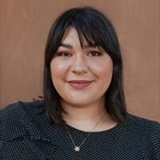 Analia Rey
Graduation year: 2022
Hometown: Los Angeles, Calif.
Undergraduate Institution: Sarah Lawrence College, Lewis and Clark College
 
"My future plans and career goals are to work with indigenous populations, incorporating indigenous values and healing modalities into mental health care."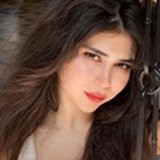 Kiana Sadrosadat
Graduation year: 2022
Hometown: San Diego, Calif.
Undergraduate Institution: University of California, Los Angeles
 
"I am a proud second-generation Iranian-American. I have experienced, observed, and understood the hardships felt by minority communities, religiously and culturally. This direct exposure to disparity provided me with a salient lens into the realm of mental health."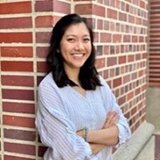 Ally Zhou
Graduation year: 2022
Hometown: Bakersfield, Calif.
Undergraduate Institution: University of California, Irvine
 
"I knew that this program's commitment to being in community for and with one another would help me develop my voice and teach me how to leverage my privileges."
98%
of MFT alums said their USC Rossier education prepared them to be more effective in their career
91%
of MFT alumni said their studies at USC Rossier prepared them well for future employment
16%
Less than 16% of MFT alumni took more than six months to find a job after graduating from USC Rossier
92%
of MFT students pass their Clinical BBS Exams, compared with a typical 70% pass rate
I chose USC's MFT program because it is focused on training conscious practitioners who are committed to working in public mental health settings serving the most vulnerable. During the program, professors intentionally created space for difficult conversations. They ensured students had the language to not only have these conversations with one another but to also evaluate their own biases and the impact it has on the work they do. They are actively changing the landscape of the mental health field.
Acting Clinic Manager/FSP Supervisor, Enki Health Services, Inc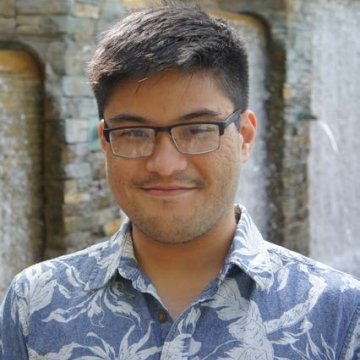 The Marriage and Family Therapy program at USC continually stresses the importance of increasing equitable access to mental health services—a purpose which its students embody and are passionate about, and which I am grateful to be part of. The tremendous support that the faculty, staff, and fellow students have provided throughout my journey has been invaluable.
John Bosco (JB) Bunyi, MFT '16
Digital Mental Health Specialist and Research Associate, UC Irvine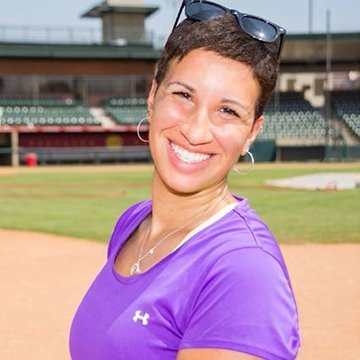 I always knew that I wanted a career where I was helping others and had ample opportunities to effect change. USC prepared me, above and beyond, to do just that. After graduating from the MFT program I was able to quickly find a job, and after 4.5 years have been able to work my way up to a management position. I attribute so much of my success to the supportive faculty and cohort members I was surrounded by, as well as the stellar education I received as a student at USC!
Program Manager with The Institute for the Redesign of Learning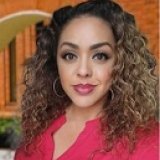 Aiddee Tellez
Assistant Director, Office of Admission and Scholarships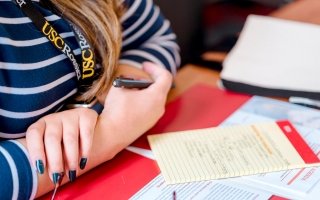 Request More Information
Connect with us to receive more information about this program and reminders about upcoming events and application deadlines.