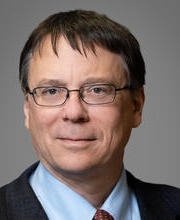 Today, USC Rossier School of Education announced that Jon Fullerton has joined as a research professor and executive director of the USC EdPolicy Hub, a new education research center focused on collaborating with the community and creating innovative programs that improve educational outcomes for all students throughout Southern California.
Fullerton comes to USC from Harvard University, where he was the executive director of the Center for Education Policy Research (CEPR) from 2006 through June 2023. He brings with him to USC a long track record of leading a Harvard center that has consistently produced impactful education research nationwide. While at CEPR, he founded and grew the Strategic Data Project (SDP). SDP seeks to improve education agencies' capacity to use evidence and data to improve student outcomes by placing and training data strategists in agencies. To date, SDP has placed or trained over 500 fellows at over 240 partner agencies and non-profits.
"Southern California is one of the most diverse and vibrant communities in the world, though it also faces many challenges and inequities. The USC EdPolicy Hub will partner with education systems throughout the region to support their use of evidence and data to overcome these challenges," Fullerton said.
In his new role, Fullerton is leading the launch of the USC EdPolicy Hub, part of the USC Rossier Educational Equity Initiative. Hub researchers will collaborate with Southern California schools, education systems and community colleges to co-design and conduct practical research that will help partners navigate challenges and improve outcomes and equity for students across the region. Hub research will be designed to have actionable implications for schools, families, education systems, community-based organizations and civic leaders. While results of Hub work will be widely relevant outside of Southern California, local partners will determine the research focus.
"The USC EdPolicy Hub will help USC Rossier realize its mission of helping schools address the systemic challenges in education that disproportionately affect low-income families and communities of color," said USC Rossier Dean Pedro Noguera. "Jon is uniquely positioned to lead this team, and we are fortunate to have him."
Fullerton previously served as the Board of Education's director of Budget and Financial Policy for the Los Angeles Unified School District. In this capacity, he provided independent evaluations of district reforms and helped to ensure budget alignment with board priorities. From 2002 to 2005 he was vice president of Strategy, Evaluation, Research and Policy at the Los Angeles Education Partnership, where he worked with policy makers to encourage their use of high impact educational strategies. Prior to 2002, he worked at McKinsey & Company as a strategy consultant.
Additional information about USC EdPolicy Hub is available here.
Press contact: communications@rossier.usc.edu