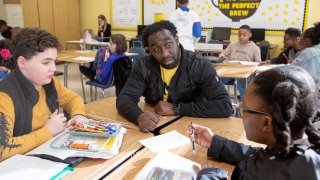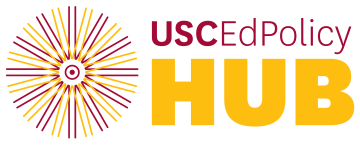 Public education in Southern California and across the nation faces a daunting array of challenges: longstanding structural inequities, declining enrollments, staffing shortages, funding shortfalls, political conflicts, and the ongoing effects of the pandemic on student academics and mental health. The challenges are often systemic, with causes and consequences crossing school systems and other boundaries, and disproportionately affecting minoritized and low-income communities.
The USC EdPolicy Hub collaborates with schools, education systems, and community colleges throughout Southern California to conduct rigorous, actionable, boundary-spanning research. Research results—shared with language and formats geared for practitioners and policymakers—inform decisions for educators, policymakers, and families, ultimately improving student outcomes.
Join our mailing list
For more information, read the USC EdPolicy Hub Summary.
Why USC?
The Hub is based at the USC Rossier School of Education as part of Dean Pedro Noguera's Educational Equity Initiative. USC Rossier has an unparalleled network of graduates working as district leaders across Southern California. From our USC Rossier base, we will bring in expertise from across the university including the USC Price School of Public Policy, the Center for Applied Research in Education, and other research centers and researchers both within and beyond USC Rossier, ensuring that we can always match the appropriate expertise and methods to the problems at hand.   
USC Rossier has an unparalleled network of graduates working as district leaders in Southern California and across the state with whom we are collaborating to drive this work. This includes more than 80 superintendents who are active in the Dean's Superintendent Advisory Group.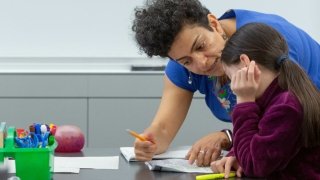 News
Many families don't know how much the pandemic harmed their child's learning; that's a problem
COVID recovery is not proceeding at the needed pace in California. Drawing from Understanding America Study education data, Morgan Polikoff and Anna Saavedra provide some thoughts on what to do in this EdSource article
Read More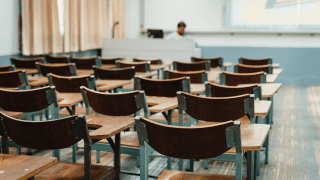 News
Beyond test scores: Broader academic consequences of the Covid-19 pandemic on American students
Reviewing three years of literature, this report by Morgan Polikoff, Isabel Clay, and Daniel Silver synthesizes the non-test academic impacts of COVID on children. The report finds substantial harm and widening gaps in areas like attendance, course completion, and community college enrollment.
Read More