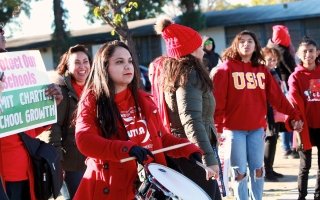 Minor in Education and Society
This program is designed for full-time USC undergraduate students who are interested in exploring a topic in the field of education.
Education is the door to participation in social, economic and political opportunities across the globe. Yet, inequities persist in educational access and quality. Explore the key issues impacting teaching and learning in the 21st century with the goal of creating equitable opportunities for all.
 
Program Overview
The Education and Society minor will introduce you to perspectives on education locally, nationally and internationally and highlight education's importance in promoting equitable opportunities and developing engaged citizens for more just societies.
Through this program, you will:
Prepare to make informed recommendations for change in schools and educational policies.
Understand some of the latest research, theories and practices to make schools and society more equitable.
Design a research proposal to complete as part of an honor's thesis or undergraduate research project.
 
Skills
Research methods
Policy debate and analysis
Critical thinking and problem-solving
Careers
Producer, director or writer of educational film and television
Educational video game, toy and product design for children
Urban planner, policy analyst
Healthcare and public health professional
Advertising and marketing specialist
Lawyer 
Educational writer
Therapist, psychologist or social worker 
Teacher or K-12 administrator
Curriculum developer
Educational researcher 
Psychologist
Courses 
The program consists of two core courses and two concentration courses specific to the minor.
Concentration
EDUC 421: Global Issues: Impact on Educational Outcomes (4 units)
Situate United States education within the global context and examine the impact of global issues on education in the 21st century. Research international, national and local issues and explore possible solutions, with a focus on local, community formal and informal educational settings and the connections of global issues to educational outcomes within those settings. For classrooms and community organizations in the United States and around the world, closing the door on these issues robs students of future potential participation in social, economic and political arenas locally, nationally and internationally.
EDUC 423: Unrealized Promise and Hope for Education in the 21st Century (4 units)
Review United States education in a global context to investigate the relationship between the promise of education and the frequent failure to reach desired outcomes. Investigate the social, political and literacy theories influencing how educational promise has been historically realized and derailed  at the national level. Examine the role of twenty-first century skills in shifting educational paradigms, focusing on how the technologies of new media and literacies can be used to design social futures.
Core
EDUC 422: Equity and Education Foundations (4 units)
Examine the relationship between education and society by identifying intractable issues denying access to quality education by race, class and gender. Critically examine educational change in United States public schooling from historical and contemporary perspectives, with an emphasis on the potential of current efforts that advance or limit social and educational justice. Many students will apply theory to describe implications for change in schools or education-related organizations that they will go on to work with in their future careers as educators, policymakers or researchers.
EDUC 426: Educational Inquiry for Equity (4 units)
This course introduces students to educational inquiry with a skills-based approach that will prepare students to conduct research that addresses challenges to educational equity. Students will acquire knowledge and skills to be competent consumers and producers of educational research in their future professional practices. Many students develop research proposals in this course that inform their undergraduate research theses, research fellowship applications, and future graduate studies. 
Requirements
To enroll in a USC Rossier undergraduate minor, you must:
Be a current, full-time USC undergraduate student
Maintain a 2.75 GPA or higher
Apply to the minor
Obtain departmental clearance (D-clearance) from the USC MAT and MAT-TESOL program office
 
Progressive Degree Pathway
If you plan to pursue a Master of Arts in Teaching (MAT) or Master of Arts in Teaching - Teaching English to Speakers of Other Languages (MAT-TESOL) degree in the future, you have the option to apply to the Progressive Degree program and waive courses in the MAT or MAT-TESOL program with courses completed in the Education and Society minor. The Progressive Degree program can shorten the time to obtain your master's degree and allow you to avoid paying graduate tuition rates for courses completed as an undergraduate student. 
Courses completed in the Education and Society minor
Waived courses in the MAT program 
Waived courses in the MAT-TESOL program
EDUC 422: Education and Social Change in the Education and Society minor (4 units)
EDUC 671: Contexts for Educational Equity, Access and Agency (3 units)
EDUC 655 Social Foundations of Language Education (4 units)
EDUC 423: Unrealized Promise and Hope for Education in the 21st Century in the Education and Society minor (4 units)

EDUC 672: Integrated Language and Literacy Development Across the Curriculum (3 units)

EDUC 679: Blended Learning Experiences for Students in Urban Schools (2 units)

EDUC 639 Approaches and Strategies of Language Teaching (4 units)
Learn more about the MAT Progressive Degree or MAT-TESOL Progressive degree >
Program Details
Estimated Length
Varies based on your individual course plan
Faculty
Our professors are experienced practitioners who are committed to fostering your professional growth both inside and outside the classroom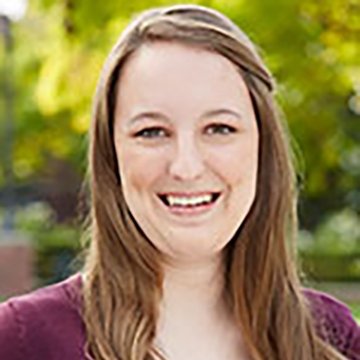 "My minor courses have been an invaluable way to introduce me to various theories of education. The professors I met through my minor have had such a positive impact on who I want to be as a teacher and on my personal teaching philosophy. Not only do I want to address issues with the quality of education in urban schools, but also use reflective teaching practices, practice authentic care, and engage in critical pedagogy after being introduced to these concepts by my education professors."
History and social science education major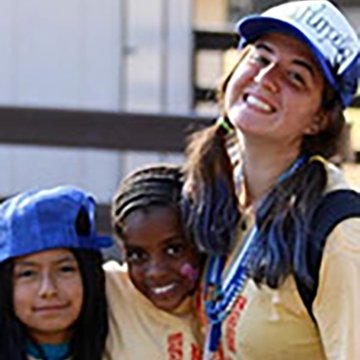 "I chose the Education and Society minor because I am very passionate and driven to address the inequities that exist in our education system. I feel that education is so freeing, powerful and motivational, so it should be accessible for every student."
"As a sociology major, I am interested in various subfields of sociology, such as social inequality, social demography and the sociology of education. When I found out about the education and society minor, I thought it would be a perfect way to gain more insight and knowledge regarding education and its role in society."