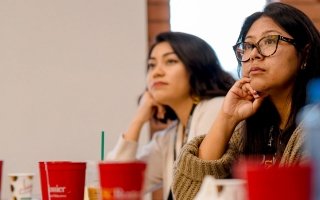 Minor in Dynamics of Early Childhood
This program is designed for full-time USC undergraduate students who are interested in exploring a topic in the field early childhood development and education.
The education of children reflects the contemporary issues and concerns of society about how to prepare children to fulfill their social, emotional and intellectual potential, interests, and abilities. Prepare to enter professions that directly or indirectly influence young children, their development and education.
Program Overview
The Dynamics of Early Childhood minor will focus on the importance of play as a catalyst for the educational, social and emotional needs of all children. The role of play as a "teacher" will be discussed from various points of view. The basic question to be answered is, "How does the relationship of play to all forms of experiences initiate opportunities for learning and teaching?"
Through this program, you will:
Understand some of the latest research, theories, and practices in early childhood development.
Investigate the relationship of early childhood experiences such as toys, games, puppets, and picture books on the academic and affective development of young children
Complete a research project to investigate how particular factors advance or impede children's development.
Skills
Child development
Research methods
Curriculum and program design
Creative, critical thinking, and problem-solving skills 
Careers
Producer, director, or writer of film and television for children
Consumer product designer (toys, video games etc.)
Urban planner with knowledge of politics, economics, and policy for children and families
Healthcare and public health 
Advertising and marketing
Lawyer 
Author of children's books
Therapist, psychologist, social worker 
Teacher or K-12 administrator
Curriculum developer
Early childhood researcher 
Educational entrepreneur
Courses
The program consists of two core courses and two concentration courses specific to the minor. 
Concentration
EDUC 427: Vectors that Influence Early Childhood Development (4 units)
This course focuses on developing global perspectives regarding childhood, families and the early development of children. Each student participant will have the opportunity to investigate how particular factors advance or deter children's development and how policy can alter the developmental trajectory for young children over time. Students will investigate issues affecting children based on their developing professional perspective.  For example, a history major could examine how historical events can affect children's development or how society's view of children and childhood has evolved.  
EDUC 428: The Effects of Curriculum and Institution on Early Childhood
The education of children is often said to reflect the contemporary issues and concerns of society. The questions that emerge about what and how society should prepare our children to live fulfilling lives and contribute to the world are fundamental to the emergence of the research, philosophy and pedagogy that guide early childhood education. Students will examine the historical evolution of theorists that have informed policymakers, parents and community members, schools and their curriculum and instruction, and the expectations of children as scholars.  They will explore the beliefs identified as progressivism (physical and psychological development of children, perennialism (curricular emphasis on academics and classics), and re-constructivism (focus on learning to improve society) from the perspectives of historic and contemporary theoreticians.
Core
EDUC 422: Equity and Education Foundations (4 units)
Examine the relationship between education and society by identifying intractable issues denying access to quality education by race, class and gender. Critically examine educational change in United States public schooling from historical and contemporary perspectives, emphasizing the potential of current efforts that advance or limit social and educational justice. Many students will apply theory to describe implications for change in schools or education-related organizations that they will work with in their future careers as educators, policymakers, or researchers.
EDUC 426: Educational Inquiry for Equity (4 units)
This course introduces students to educational inquiry with a skills-based approach that will prepare students to conduct research  that addresses challenges to educational equity. Students will acquire knowledge and skills to be competent consumers and producers of educational research in their future professional practices. Many students develop research proposals in this course that inform their undergraduate research theses, research fellowship applications, and future graduate studies.
Requirements
To enroll in a USC Rossier undergraduate minor, you must:
Be a current, full-time USC undergraduate student
Maintain a 2.75 GPA or higher
Apply to the minor
Obtain departmental clearance (D-clearance) from the USC MAT and MAT-TESOL Program Office
 
Progressive Degree Pathway
The Progressive Degree program can shorten the time to obtain your master's degree and allow you to avoid paying graduate tuition rates for courses completed as an undergraduate student. If you plan to pursue a Master of Arts in Teaching (MAT) or Master of Arts in Teaching - Teaching English to Speakers of Other Languages (MAT-TESOL) degree in the future, you have the option to apply to the Progressive Degree program and waive courses in the MAT or MAT-TESOL program with courses completed in the Dynamics of Early Childhood minor.
| Courses completed in the Dynamics of Early Childhood minor | Waived courses in the MAT program  | Waived courses in the MAT-TESOL program |
| --- | --- | --- |
| EDUC 422: Education and Social Change in the Education and Society minor (4 units) | EDUC 671: Contexts for Educational Equity, Access and Agency (3 units) | EDUC 655 Social Foundations of Language Education (4 units) |
| EDUC 426: Educational Inquiry for Equity (4 units) |   | EDUC 596 Transformative Advocacy in Language Education (4 units) |
Learn more about the MAT Progressive Degree or MAT-TESOL Progressive degree
Program Details
Estimated Length
Varies based on your individual course plan
Faculty
Our professors are experienced practitioners who are committed to fostering your professional growth both inside and outside the classroom.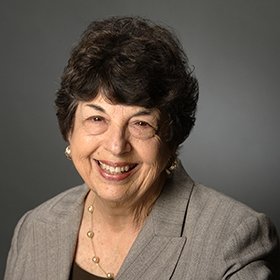 Professor of Clinical Education
Expertise
Gifted Education • Differentiated Curriculum.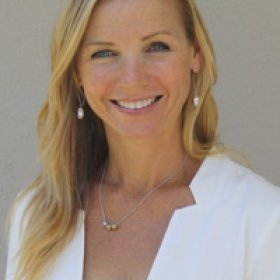 Adjunct Assistant Professor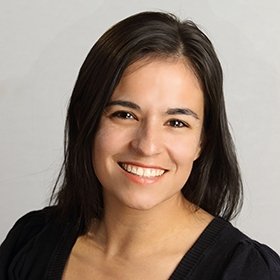 Professor of Clinical Education, Assistant Dean of Teacher Education
Expertise
Multilingual Learners • Bilingual Education • Language and Literacy Development TK-12 • Educational Rights for English Learners • Latino Culture in Schools • English Language Development and Instruction • Adolescent Literacy • writing Instruction and Learning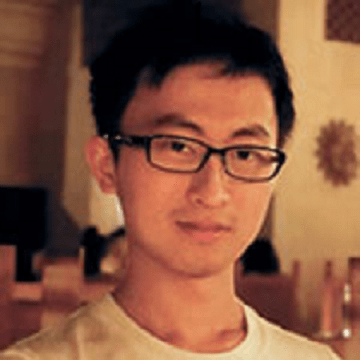 "I will continue studying education in graduate school, so this program is an invaluable introduction. The philosophy of education I learned from this program is that even under the limitation of generalized teaching, individualized methods for each child should be applied because every child will surprise you with their own talents. I am going to utilize this concept in my future career as well."
Economics/mathematics major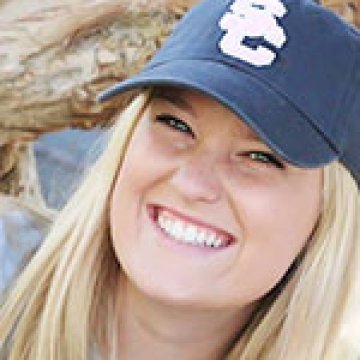 "I have always known that I wanted to be a teacher. I chose the Dynamics of Early Childhood minor because I knew it would help guide my interests in education and teaching. Through this minor, I have learned so much about what I want to teach and how I want to pursue my career in education."