Jenifer Crawford
Professor of Clinical Education
Education
PhD, University of California, Los Angeles
MA, Stanford University
BA, University of California, San Diego
Expertise
Equity • Racial and Social Justice in Language Education • Racial Discourses • Multilingual & Multiracial Parent Engagement • Technology for Equity in Language Education • Critical & Culturally Sustaining Multilingual Pedagogies
Download CV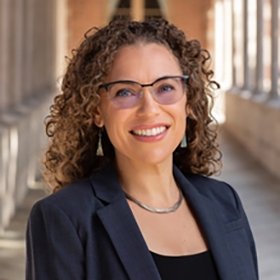 Contact Information
Websites and Social Media
Bio
Jenifer Crawford is Professor of Clinical Education in the teacher education concentration. Crawford's long-term research agenda centers on Equity, Racial and Social Justice in Language Education Racial Discourses Multilingual & Multiracial Parent Engagement Technology for Equity in Language Education Critical & Culturally Sustaining Multilingual Pedagogies.
Awards and Grants
The J. William Fulbright Foreign Scholarship Board Grant, Brazil 2010
Publications
Professional Affiliations and Memberships
2009- present    Course Coordinator in Master of Arts in Teaching, Master of Arts in Teaching-Teaching English to Speakers of Other Languages, World Masters in Language Teaching, Education and Society Minor, Multilingualism and Multiculturalism Minor
2018-present     Program Coordinator: World Masters in Language Teaching-Spanish Track, Iberoamericana University, Mexico
 2019-2020        Faculty Fellow: USC Center for Excellence in Teaching
Research
As a scholarly practioner, Crawford has over a decade of educational research experience conducting qualitative analysis and fieldwork; including development and analysis of surveys, interviews and classroom observations and studying education policy implementation. She also has a wide range of international experience including studying, conducting research, and teaching in Mexico, Costa Rica, and Brazil. She has given scholarly lectures and published in both Spanish and Portuguese. Her work recognizes that teachers and families face linguistic, racial, and socioeconomic inequities rooted in legacies of cultural, racial and language domination which have resulted in persistent and negative impacts on minoritized and working-class students. A prevailing theme in her scholarship is the interrogation of how language ideologies and policies and academic achievement are interrelated and shaped by sociopolitical and raciolinguistic contexts.