ON Jan. 9, 2018, after the still-burning Thomas wildfire had torched more than 280,000 acres in Ventura and Santa Barbara counties, a disastrous storm hit the California coast.
Warned of hazardous mudflows, Susan Salcido EdD '18, the Santa Barbara County superintendent of schools, received evacuation orders.
"Even with advance notice, we did not really know what to expect," Salcido says. "The rain came in such epic amounts in such a short amount of time that houses, cars, whole neighborhoods were washed away. Life was completely changed."
In what has since been called a "200-year event," 23 people died in and around Montecito, a suburb east of Santa Barbara. Students and teachers in Santa Barbara County were among the 400 families whose homes were lost or damaged. Out of the 20 districts that Salcido supports, 19 were forced to close, some for weeks. The 101 freeway became impassable, cleaving the county in two.
In partnership with her district superintendents, various city and county agencies, and supportive volunteers, Salcido helped lead Santa Barbara County through a harrowing period, ever mindful of the role of schools.
"One thing that emerged loudly and clearly was that having school open and students reunited with teachers—that routine and normalcy in their lives—was so important," she says.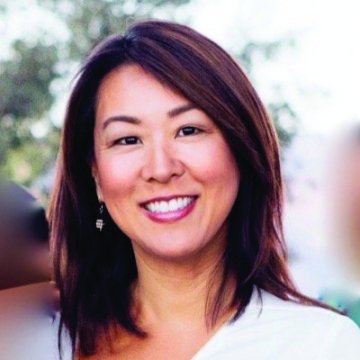 In Santa Barbara, the efforts of Salcido and her colleagues bordered on the heroic. For several days, the California Highway Patrol led escorts through the closed section of the 101 to ensure that teachers and students, otherwise stuck on either side of the closure, could rejoin their classrooms. The Carpinteria school district also suspended its own home-to-school transportation to support the entire southern coast. In recognition of this special effort, which required very early mornings and late nights, Santa Barbara County honored Carpinteria's school bus drivers with a 2018 staff of the year award.
School administrators in the 21st century must be ready and able to navigate the worst that nature has to offer, so that traumatized communities can look to schools as a source of care, reliable information and sanctuary.
"It starts with a high-quality safety committee and plan at the district level translated to each individual site's needs," says Doug Kimberly EdD '08, superintendent of Lake Elsinore Unified School District in Riverside County. "It's important to communicate those plans to all of the constituencies—parents, kids and staff alike—so that people can have an opportunity to rehearse what's expected in the event of a tragedy."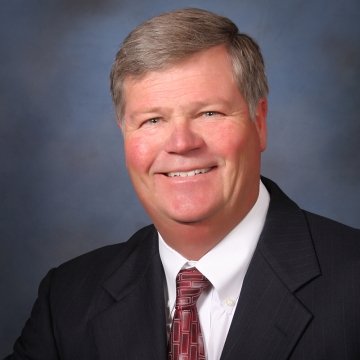 Like Salcido, Kimberly faced down a disastrous wildfire. Named for a nearby campground, the Holy Fire burned more than 24,000 acres in August 2018, one week before the start of the school year. Parts of Lake Elsinore were ordered to evacuate; five of Kimberly's schools were within the burn area. No facilities were damaged, but the effects of ash were extreme. The first day of school was delayed by a week to address air-quality systems, drinking fountains and ash cleanup.
"At some of our schools," he says, "the walls were black with ash, where you could rub and it would come off on your hand."
To prepare for future disasters, Kimberly has organized drills with teachers and bus drivers at the local outlet mall to practice how best to reunite parents and students.
"If parents and kids understand they're moving to a reunification scenario," he says, "it keeps everyone level-headed and calm and allows us to be as orderly as possible."
Kimberly has also worked with fire, police and other agencies to implement a joint information system; he's found that building good relationships and lines of communication with emergency personnel before a crisis emerges is crucial.
"I think the leadership class taught at Rossier is a really important factor to allow for planning and communication," he says. "It gives a confidence in regards to making sure that you can stay calm under fire, no pun intended."
Robert Haley EdD '01 was superintendent of the Cotati-Rohnert Park Unified School District in Sonoma County when it was affected by the October 2017 Northern California wildfires, which burned more than 245,000 acres, forced 90,000 evacuations and killed 44 people. The wildfire broke out on a Sunday, which meant Haley was not put in a position of having to evacuate schools, but he still found himself in the middle of a chaotic situation from which he has drawn important lessons.
"We developed an acronym, OTA—observe, think and act—that a lot of districts around the state are now using," says Haley, who recently moved south to lead the San Dieguito Union High School District in Encinitas. "The most important thing that we have in a crisis situation is the ability of our staff to use judgment and to act accordingly."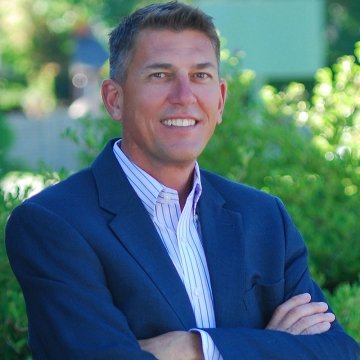 In Haley's first days of managing the disaster, his biggest challenges were around communication.
"People want information. In its absence, many people go to the worst place," he says. "So be prepared to communicate, understand what can and should be shared publicly, and think through in advance what you don't want to share publicly."
Like Salcido, Haley and his colleagues determined that having schools open was, in and of itself, important to recovery.
"We reopened the next Friday; many other districts remained closed for at least another week," he says. "We believed our students would be safer supervised, with us, at school, in rooms with commercial-grade heating, air-conditioning and air filtration."
An important lesson Salcido, Kimberly and Haley learned was that the day after a crisis marks the first day of planning for the next one. For example, Salcido's colleagues in and around Santa Barbara County, including the National Weather Service and the Emergency Operations Center, have developed much more detailed maps for areas at risk of mudflows, including guidelines for what to expect given the severity of the rain event. Similarly, all across California, districts are looking at how best to respond to air-quality problems from smoke.
That's the benefit of living through an unprecedented event: It helps us understand how to better prepare for the next emergency while helping those affected from the current one to heal.
"We make sure that we thoroughly debrief internally and with external agencies, and that we follow through with communication to parents and the media explaining what's happened," Haley says. "Then we account for the social-emotional well-being of both our staff and our students, especially if there's been property loss or a death. There's often grieving that's going to take place."
Early this year, Salcido took part in a candlelight vigil for the victims of the Jan. 9, 2018, mudflows.
"People process these tragedies at different time periods—some right away and others after some space and distance," she says. "It was really important to remember, honor and lift up not only those we lost, but all those who were part of this tragedy."
Sit. Stay. Heal.
Principal's new program helps students find comfort in canines
Middle school can be stressful, so Jennifer Jackson EdD '21, principal of Clifton Middle School in Monrovia, launched a pilot program in September that invites dogs and their handlers into her classrooms.
"Kids just light up," Jackson says. "It creates an entirely different ambience."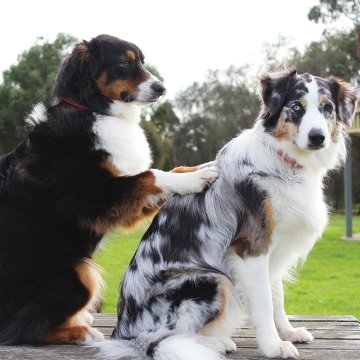 That's on display when furry 14-year-old Ernie, one of the program's pups, enters a classroom on a plastic leash that looks like linked sausages.
Under the current program, which Jackson is looking forward to expanding, dogs are welcome at any time in nine classrooms at Clifton.
The Pasadena Humane Society holds all liability, providing volunteer handlers and licensed therapy dogs like Ernie. To be on the safe side, Jackson has also gathered permission signatures for all students who will be visited; opt-outs due to fear or allergy are low.
"With today's youth, there's high anxiety," she says. "The mere presence of a dog can lower that anxiety and create a deeper sense of calm, even if the child is not interacting with the dog.
"The vision is to eventually bring the dogs into intervention-type settings, having kids read to dogs, and possibly even bringing dogs into some difficult social-emotional situations with the counseling office," she adds. "As the program continues to grow, I'm pleased by the improvements in my students' emotional state."