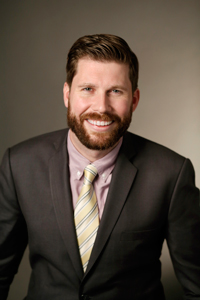 John Pascarella III
Associate Professor of Clinical Education; Chair of MAT Program
Ph.D., McGill University
Concentration
Teacher Education
Expertise
Teacher education, with an emphasis on new media literacies, critical theory and alternative methods to HIV/AIDS education in K-12 settings
John Pascarella III
Dr. John Pascarella, Associate Professor of Clinical Education, is Chair of the Master of Arts in Teaching Programs (MAT/MAT TESOL) at USC Rossier School of Education. Dr. Pascarella teaches courses in the MAT and EdD programs and serves on several committees. He also lives in residence on the University Park campus as Resident Faculty in McCarthy Honors College.
Prior to his appointment at Rossier, Dr. Pascarella taught English Language Arts and Literature in urban New Jersey high schools and served as an Adjunct Professor at Montclair State University, a Course Lecturer at McGill University, and a Visiting Researcher at the University of KwaZulu-Natal. Dr. Pascarella earned a Ph.D. in Culture and Values in Education from McGill University, an M.A. in Teaching from Montclair State University, and a B.A. in English Literature and African American Studies from the University of Central Florida.
Dr. Pascarella's research examines clinical practice in pre-service teacher development and the mediation of pre-service teachers' learning in blended online/remote supervision models. Dr. Pascarella's other research examines the uses of new media and critical theory in the preparation of pre-service and practicing teachers in the U.S., Canada, and South Africa. His work and collaboration with South African scholars and rural schoolteachers encompasses arts-based and new media approaches to literacy and HIV/AIDS prevention education.
Experience
Professional Experience:
John began work in 2010 as Assistant Professor in the MA in Teaching and EdD in Educational Leadership programs at the University of Southern California Rossier School of Education. In his first year, John organized faculty into change committees that later produced a series of crucial, research informed innovations to the core clinical fieldwork curriculum, Guided Practice. The innovative Guided Practice clinical curriculum exceeds national standards and has produced 3800+ teachers in 48 states and 43 countries since 2009. In 2011, John was appointed Director of Fieldwork for Academic Programs to redesign and reform curricula, policy, program fieldwork structures for Rossier. In Nov 2012, John and Dean Karen Symms Gallagher received $110,000 from the Bill & Melinda Gates Foundation to study the use of video-based teacher performance assessments. In addition to serving on 30+ service committees, workgroups, and research consortiums, John designed the course, New Media Literacies in High Needs Schools. John chaired a thematic dissertation group on Technological Citizenship in Teaching, Policy, and Curriculum Practices for eight EdD students in Oahu, Hawaii, and has led EdD students on international field trips to Bangkok and Shanghai. In 2014, the California Commission for Teacher Credentialing appointed John to the Preliminary Standards for Teacher Preparation task group in Sacramento. In 2015, John was promoted to Associate Professor and named Program Chair for the Master of Arts in Teaching programs (MAT/MAT TESOL). In 2017, John joined the Center for Education, Identity, and Social Justice as a faculty affiliate, and was appointed Faculty Resident of McCarthy Honors Residential College in the newly completed USC Village complex.
Classes:
Master of Arts in Teaching courses:
EDUC506: New Media Literacies in High Needs Schools (5 sections)
EDUC513B: Teaching English Language Arts in the Secondary Classroom, Pt. 2 (1 section)
EDUC516: Framing the Social Context of High Needs Schools (1 section)
EDUC517A: Understanding the Social Contexts of Urban Schooling (4 sections)
EDUC518: Application of Theories of Learning to Classroom Practice (5 sections)
EDUC535: Secondary English Methods (1 section)
EDUC568A: Guided Practice A for Secondary English Language Arts (3 sections)
EDUC568B: Guided Practice B for Secondary English Language Arts (2 sections)
EDUC599: Multimedia Literacy (1 section)
Doctor of Education in Educational Leadership courses:
EDUC523: Challenges in Urban Education: Diversity (1 section)
EDUC536: Inquiry II – Qualitative Research Methods (1 section)
EDUC599: Framing the Urban Context of Educational Leadership (1 section)
EDUC606: International Field Trip: Bangkok, Thailand (1 section)
EDUC790: Critical Review of Educational Research (1 section)
EDUC792: Companion to the Dissertation Writing Process (1 section)
Edit Profile