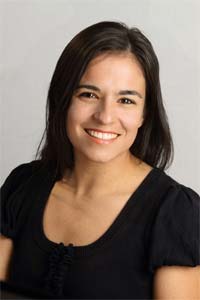 Eugenia Mora-Flores
Professor of Clinical Education
Doctor of Education, University of California, Los Angels (UCLA)
Contact info
moraflor@usc.eduPhone: 213-821-2727Fax: -----213-821-3424ATT-21st-Floor,-T2100
Concentration
Teacher Education
Expertise
Second-language learners and bilingual education; Proposition 227 — educational rights for English learners; Latino culture in schools; how children learn to speak and read; adolescent literacy writing instruction and learning
Eugenia Mora-Flores
Dr. Eugenia Mora-Flores is Professor of Clinical Education in the Rossier School of Education. She teaches courses on first and second language acquisition, Latino culture, and courses in literacy development for elementary and secondary students. Mora-Flores leads the Reading Certificate program and teaches course in reading and writing foundations. Her research interests include studies on effective practices in developing the language and literacy skills of English learners in grades K-12.
Mora-Flores' recent publications include a co-authored book, Balanced Literacy for English Learners (K-2) and solo authored books, Writing Instruction for English Learners and Connecting Content and Language for English Learners. Eugenia further works as a consultant for a variety of elementary, middle and high schools in the areas of English Language Development (ELD), Specially Designed Academic Instruction in English (SDAIE), and writing instruction for English Learners. As a doctoral chair, Eugenia works with doctoral students in conducting research on teaching and learning with English learners. Research includes studies investigating writing instructional practices and programs for English learners, second language anxiety, Two-way Immersion Programs at the middle school level, and language arts program analysis for adolescents, English learners and special needs students.
Mora-Flores received her Doctor of Education from UCLA. She is currently the Chair of the MAT Governance Committee.
Experience
Research:
Elementary literacy
Secondary content area literacy
Language and Literacy Development for English Learners
Academic Language Development.
Edit Profile