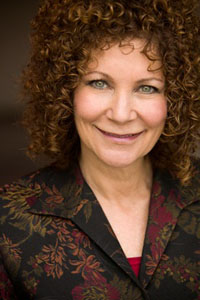 Susan E. Metros
Professor of Clinical Education

Associate Vice Provost and Deputy CIO for Technology-Enhanced LearningLearning
MFA, Michigan State University
Concentration
Educational Psychology
Expertise
Expert in new and emerging educational technology, including multimedia, visual and digital interactive.
Links
Susan E. Metros
Susan E. Metros serves as Associate Vice Provost and Associate Chief Information Officer for Technology Enhanced Learning at the University of Southern California in Los Angeles. She is a professor of visual design in the USC Roski School of Fine Arts and holds faculty appointments in the USC Rossier School of Education and in the USC Annenberg School of Communication and Journalism.
In her executive role, she leads the academic community in integrating new and emerging technologies into teaching, learning, research, and outreach. Her leadership portfolio includes university-wide oversight for educational technologies, learning environments and web services. In her role as educator and designer, she teaches courses on multimedia and new literacies and has served as principal designer on several international award winning multimedia projects.
She has published and presented widely on leadership and mentoring, visual literacy, multimedia scholarship, and the role of technology in transforming education to be interactive and learner-driven. Susan has served on the New Media Consortium Board of Directors and most recently was elected to the EDUCAUSE Board of Directors.
Edit Profile