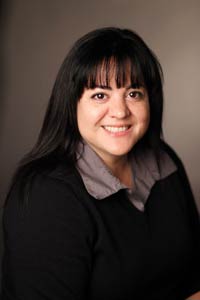 Kristan M. Venegas
Professor of Clinical Education; Chair of Masters Programs
PhD, University of Southern California
Concentration
Higher Education
Expertise
Expert in higher education, especially financial aid policy for low income students and students of color
Research Center
Links
Kristan M. Venegas
Dr. Kristan Venegas is a Professor of Clinical Education and a Research Associate in the Pullias Center for Higher Education in the Rossier School of Education at the University of Southern California. She leads and teaches in the Educational Counseling Master's Program and serves as the Assistant Dean of Strategic Initiatives and Evaluation within Rossier. Dr. Venegas' research focuses on college access and financial aid for low-income students, graduate students, Latinx students, and DACA.
Her work has appeared in numerous peer-reviewed publications, including American Behavioral Scientist, Urban Education, American Academic, Educational Studies and the Journal of Higher Education. Venegas has been invited to speak about her work throughout the US, Canada, and Mexico. She has consulted with the US federal government, the Canadian government, and the British Council as well as non-profits through the US. Her work has been featured in English, Spanish, and Chinese media, including print, radio, and television.
With more than 15 years of experience in student services, she teaches courses related to postsecondary administration and student affairs. She was chosen as a Latino expert by the National Hispanic Media Coalition and is part of the 2018 Class of Hispanas Organized for Political Equality. She has been selected as an American Council on Education fellow; a USC Remarkable Woman of the Year; and as an Emerging Leader by the National Academic Advising Association. She is a former James Irvine Minority Doctoral Fellow, ASHE/Lumina Dissertation Fellow, and USC Mexican American Alumni Scholar. Venegas earned her Ph.D. in Higher Education Policy Analysis at the University of Southern California.
Experience
Research:
Current research project focuses on how graduate students in education, business, and the health professions make decisions about financing their Master's degree tuition.
Edit Profile