`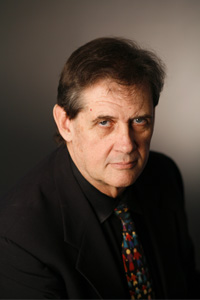 Pedro Garcia
Professor of Clinical Education
Concentration
K-12 Education Policy
Expertise
Expert in educational leadership and accountability
Pedro Garcia
Dr. Pedro E. Garcia is a Professor of Clinical Education at the Rossier School of Education at the University of Southern California. He is an expert in the area of educational leadership and accountability, school safety, the topic of diversity, curriculum issues and employee evaluation. In his current position at Rossier, Garcia chairs thematic dissertation groups and serves on more than 60 dissertation committees. He also serves on the K-12 Ed Governance Committee and the University Academic Leadership Development Committee.
In 2003, President Bush appointed him to the Presidential Commission on Service and Community Participation. Garcia has worked with numerous community organizations to improve schools. In 2002 he created an office for community engagement in Washington DC. In 2005, he opened the first customer service center in Nashville to help parents navigate the educational system. Garcia has conducted seminars for business executives on how to become a highly functioning learning organization, on transformational leadership, leading change, team building, creating an organizational vision, and creating a culturally competent organization.
Prior to coming to USC in 2008, Garcia served as superintendent of schools for 17 years. His last appointment was in Nashville, Tennessee from 2001-2008. Garcia also served as Superintendent of the Corona-Norco Unified School District and superintendent of Carpentaria. He was the third longest tenured superintendent among urban districts in America. He earned his B.A. degree from Kansas University; his master's degree is from San Diego State University and his doctorate degree from The University of Southern California in 1983. Garcia was honored as Nashvillian of the Year in 2002. Twice he has been a finalist for National Superintendent of the year. In 2007, The Franklin Covey Corporation recognized him with their National Leadership Award. He also received the Apollo Award from the Public Relations Society of America. He has received four "Who's Who" nominations and the Outstanding Young Man of America Award. He was selec ted by the California School Library Association to receive their annual Administrative Leadership Award in 1996.
Edit Profile