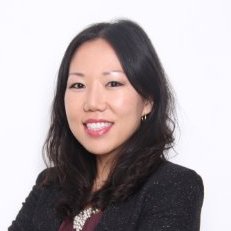 Esther C. Kim
Lecturer
Yale University, Department of Sociology, Ph.D.
University of Pennsylvania, School of Education, MS.Ed
University of California Los Angeles, Sociology and Education, BA
Contact info
Concentration
Higher Education
Expertise
Research methodology; Higher Education; Migration; Inequalities
Links
Esther C. Kim
Esther C. Kim is a lecturer at Rossier School of Education. Her areas of specialization include research methodology, migration, higher education, and inequalities. Her current research predominantly focuses on using ethnographic methods to understand how marginalized students navigate through college. Her upcoming work will highlight the voices of first-year students at a public university and some of their everyday challenges of being a college student. Prior to joining Rossier, she was a researcher at the University of Wisconsin Madison.
Selected Publications
Kim, Esther C. "Live from my Living Room Desk, it's Online Teaching!" The Chronicle of Higher Education, April 2018.
Kim, Esther Chihye. 2015. International Professors in China: Prestige Maintenance and Making Sense of Teaching Abroad. Current Sociology 63(4): 604-620.
Goldrick-Rab, S., Kendall, N., Goerisch, D., Kim, E.C., Vernon, F., and Wolfgram, M. "The True Costs of College Attendance," A report to the Lumina Foundation, September 30, 2015.
Kim, Esther Chihye. 2012. Nonsocial Transient Behavior: Social Disengagement on the Greyhound Bus. Symbolic Interaction 35(3): 267-283.
Kim, Esther Chihye. 2012. "Call me Mama": An Ethnographic Portrait of an Employer of Undocumented Workers. The ANNALS of the American Academy of Political and Social Science 642: 170-185.
Kim, Esther Chihye. 2009. Mama's Family: Fictive Kinship and Undocumented Immigrant Restaurant Workers. Ethnography 10(4): 497-513.
Kim, Esther Chihye. "Enjoy the Silence: Commuters are Nonsocial for Good Reason," published on August 14, 2012. Available on TheConversation.Edu.Au
Kim, Esther Chihye. 2010. Foods and Foodways in Korean American Families and Communities. Encyclopedia of Asian American Folklore and Folklife, Jonathan H.X. Lee and Kathleen Nadeau (ed.s). ABC-CLIO.
Edit Profile