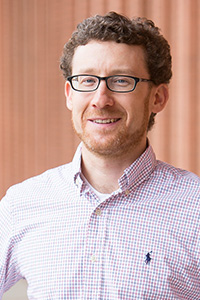 David M. Quinn
Assistant Professor of Education
EdD, Harvard Graduate School of Education
Concentration
K-12 Education Policy
David M. Quinn
David Quinn is an Assistant Professor of Education at Rossier. His research focuses on measuring, explaining, and ending racial/ethnic and class-based educational inequality. He is particularly interested in the causes and consequences of teachers' biases and the role that teachers can play in closing achievement gaps and improving student learning. Previously, he taught third and fourth grade in North Las Vegas, NV and served as a program director for Teach For America - Las Vegas Valley.
Experience
Classes:
EDPT 652 Multiple Regression (PhD)
EDUC 719 The Policies and Politics of Educational Governance (EdD)
Contracts/Grants:
Spencer Foundation, "A Large-Scale Analysis of Educators' Implicit Racial Biases and their Correlates." Principal Investigator (2018). $49, 354.
Zumberge Individual Research Award, "Teachers' Stereotypes and Implicit Biases: New Measures and Applications in Education." Principal Investigator (2017-2018). $30,000.
AERA Research Grants, "Trends in Seasonal Dynamics of Test Score Gaps." Principal Investigator (2017-2018). $20,000.
Edit Profile