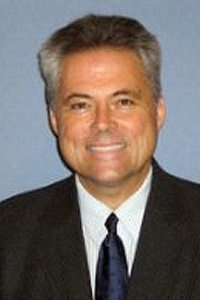 Richard Saunders
Adjunct Professor
Contact info
Concentration
Teacher Education
Richard Saunders
Dr. Rick Saunders is an Adjunct Professor in the USC Rossier School of Education's Master of Arts in Teaching program. He teaches courses in the Special Education section: Establishing and Maintaining an Effective Classroom Ecology (Behavior Support) and Introduction to Special Education.
Dr. Saunders currently works for the Glendale Unified School District's Special Education Program. He oversees the Workability Program, which promotes the involvement of key stakeholders including students, families, educators, employers, and other agencies in the planning and implementing of an array of services that will culminate in successful student transition to employment, lifelong learning, and quality of life. Dr. Saunders has worked for the Glendale Unified School District for over 25 years in special education settings ranging from Kindergarten up to the 18 to 22 year old community-based programs. He has also taught adult education Citizenship classes for Glendale Community College.
Dr. Saunders is a member of the Verdugo School to Career Coalition, a consortium of local government, education, and private industry members seeking to provide information about opportunities for training and hiring community members for the local job market. Dr. Saunders is also a member of the California Joint Special Populations Advisory Committee whose mission is to promote equity and student success in Career Technical Education for students from special populations.
Dr. Saunders received his Doctor of Education in Educational Leadership with an emphasis on Educational Psychology from the University of Southern California, a Master of Arts in Educational Leadership from Point Loma University, and a Bachelor of Science in Recreation Education from California State University, Los Angeles.
Edit Profile