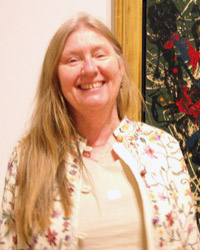 Katherine Fondation
Adjunct Assistant Professor
Contact info
Concentration
Teacher Education
Katherine Fondation
Dr. Katherine Hayes Fondation is an Adjunct Assistant Professor in the Masters of Arts in Teaching program at the USC Rossier School of Education. She teaches the Social Context of Urban Education class and is an expert in urban education, the education of English Learners, quality of pedagogy and parent involvement.
Dr. Katherine Hayes Fondation is the holder of a PhD in Qualitative Research Methods from UCLA and currently serves as the Chair of the Committee of External Research Review and the Research Priorities group both located with Los Angeles Unified School District (LAUSD). Both groups function to determine whether research proposed to be conducted inside LAUSD is in the best interests of the District. Dr. Hayes also directs the School Experience Survey administered to all school based stakeholders (parents, staff and students) as well as the School Report Card, a parent-friendly tool to help families understand how a school is performing in a number of key areas like graduation rates, student performance on standardized tests, English learner progress, and students, parents, and employees perceptions about their school.
Dr. Hayes has over thirty years of experience conducting research with a wide variety of populations ranging from South American Indians, to Latino immigrants (pre-school, K-12 and adult education) to standard English learners to students with disabilities. Her recent publications and presentations focus on Researcher/District partnerships, content-based instruction in bilingual education and the role of home language proficiency in English learner academic achievement.
Edit Profile