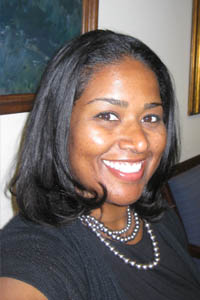 Krishna Y. Smith
Adjunct Assistant Professor
Contact info
Concentration
Teacher Education
Krishna Y. Smith
Dr. Krishna Y. Smith is an Adjunct Assistant Professor in the Master of Arts in Teaching program at the USC Rossier School of Education. She began her service at the University of Southern California in August of 2011. Her area of expertise includes Elementary and Secondary Education with a focus on planning, implementing and assessing instruction, Visual and Performing Arts focusing on integrating performing and fine arts across the curriculum, Educational Leadership with an emphasis on becoming an educational leader in both a classroom setting and across an entire school, and the Integration of Technology in the Classroom.
Dr. Smith is currently the Principal at a Performing and Fine Arts Elementary School in the Los Angeles Unified School District. Within the last 17 years, she has worked for the Los Angeles Unified School District and served in several capacities such as: a Classroom teacher, Performing Arts Education Teacher, District-Level Arts Advisor, Coordinator for School Improvement, Magnet, GATE and EL Coordinator. Dr. Smith has also served as a Board Member for the Council of Black Administrators, Co-Chair of the 39th annual Black Child Conference, a Common Core Teaching Fellow, and was a contributing writer of the Los Angeles Unified School District Theater Arts Teaching Curriculum. She has served as a mentor, teacher, and most recently, an academic consultant for an After School and Summer Camp program held in the Los Angeles community. Prior to her assignment here at the Rossier School of Education, Dr. Smith was an Adjunct Faculty member at National University's Los Angeles Campus, teaching a Language Arts Methodology Course.
Dr. Smith received her EdD in Educational Leadership from the USC Rossier School of Education, her MA in Multicultural Education from California State University, Dominquez Hills, and her BA in Fine Arts from Howard University in Washington DC. Dr. Smith has received numerous awards throughout the years highlighting her leadership abilities and academic involvement in public education.
Edit Profile