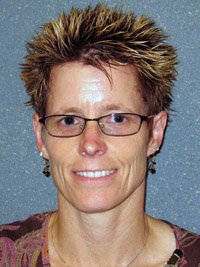 Karen Kennedy
Adjunct Assistant Professor
Contact info
Concentration
Teacher Education
Karen Kennedy
Dr. Karen Kennedy is an Adjunct Assistant Professor in the USC Rossier School of Education's Master of Arts in Teaching Program. She teaches secondary level online courses related to teaching pedagogy in secondary mathematics classrooms, EDUC 509A/B, and Science, Technology, Engineering, and Mathematics (STEM) Education, EDUC 555.
Joining USC's Teacher Education Program in 2012, Dr. Kennedy has served in multiple capacities in the field of education. She provided K-12 mathematics professional development for the 81 school districts in LA County as the Mathematics Consultant for the Los Angeles County Office of Education. In addition, Dr. Kennedy has worked as a secondary school principal, school counselor, instructional coach, and high school math teacher. In her current position as Professional Learning Partner (PLP) for UCLA Center X, she provides mathematics instructional support and leadership for a middle school in East Los Angeles.
Dr. Kennedy's expertise encompasses curriculum design and effective instructional delivery around academic language development, literacy, and organizational systems. Since the adoption of California's Common Core State Standards and Next Generation Science Standards, she has focused her efforts on integrating STEM Education in her schools to encompass the tenets of 21st Century teaching and learning more deeply into secondary classrooms.
Dr. Kennedy shares her passion for educational leadership, mathematics, and literacy outside of her "regular work days" at local education conferences including those sponsored by the California Mathematics Council and the California Association of Bilingual Educators. Dr. Kennedy is often sought as a consultant by schools and districts due to her wide range of expertise and depth of knowledge gained in her almost two decades in education. An avid reader and insatiable learner, she eagerly seeks new learning opportunities in a variety of areas via webinars, online courses, and professional development workshops.
Dr. Kennedy received her Doctorate of Education in Educational Leadership from the University of Southern California, her Masters in School Counseling and Administrative Credential from Azusa Pacific University, and her Bachelors of Science in Applied Mathematics from the University of California, Irvine.
Edit Profile