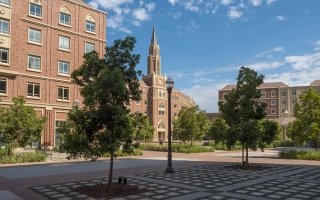 Master of Education in Enrollment Management and Policy (online)
This program is designed for aspiring and current admission, financial aid, registration, research, policy and enrollment management professionals who want to advance their careers at colleges, universities and private preparatory schools.
Access and success in education are the foundations of social mobility, educational equity and strong nations and societies. Prepare to lead offices, organizations and institutions toward these goals with the knowledge and skills to effectively improve student access, diversity and success.
Apply
Program Overview
The Master of Education in Enrollment Management and Policy online (EMP online) program will equip you with an understanding of the key aspects of enrollment management through the lens of educational equity. You will be prepared to lead efforts in early outreach, recruitment, admission, enrollment, financial aid, orientation, student retention and strategic enrollment planning.
Through this program, you will:
Complete a one-of-a-kind graduate program focused exclusively on enrollment management.
Be mentored by some of the most respected enrollment leaders in an intimate cohort.
Remain employed while taking two courses online each term, one evening per week.
Curriculum
The EMP online program links theory, research and practice in all areas related to enrollment management. You will be prepared to:
Develop plans, strategies and policies for admission recruitment.
Analyze admission factors and policies, including holistic review and test-optional. 
Strategically use campus-based financial aid with an understanding of legal implications.
Implement successful socialization and transition practices for new students while adapting recruitment and orientation strategies for transfer students.
Identify how rankings and organizational resources influence admission models.
Recognize the role of institutional and student factors in retention and success.
Manage admissions marketing efforts.
Interpret and apply institutional enrollment research.
Capstone
Each course in the program has one or more assignments that require you to develop a plan that links your course assignments to real-world applications such as an institutional marketing plan, a plan to enhance student diversity on campus or a plan to deliver student aid to reduce debt and increase graduation rates.
In the culminating course for this degree, you will create a five-year strategic enrollment plan for the educational institution at which you are currently employed or a university or school selected with assistance from faculty. You will draw upon all prior assignments to develop this comprehensive plan. 
Online Learning Experience
The online learning experience includes interaction with student colleagues and faculty during live class sessions and content experiences and assignments submitted through the learning management system. Live class sessions feature mini-lectures and highly interactive, engaging and collaborative small-group discussions facilitated by master faculty.
Scholarships
As an applicant, you will be automatically considered for several USC Rossier scholarships ranging from $15,000 to $20,000. There is no need to submit a separate application for these scholarships. Recipients are selected based on academic achievement, demonstrated dedication to the USC Rossier mission and other distinguishing characteristics. Priority consideration is given to those who apply in rounds one and two. 
View USC Rossier's scholarship finder to identify other scholarships and funding opportunities. You do not have to be admitted to apply to these scholarships. Carefully note the scholarship application deadlines, which may occur before the final program application deadline.
Financial Aid
The USC Office of Student Financial Aid provides information regarding various types of financial aid and financing options.
To be considered for financial aid, you must apply for the FAFSA. After you apply, the financial aid office will determine your financial need and inform you of the federal or private loans that are available to you.
Career Outcomes
The EMP online program will prepare you for a variety of roles in education administration or give you the tools to advance in your current role or institution. A significant number of our students have been promoted or obtained new positions during or immediately following their completion of the program. 
 
Potential jobs include:
Vice president, vice provost, or dean of enrollment management
Director/dean of admissions
Assistant or associate director/dean of admissions
Director of financial aid
Assistant or associate director of financial aid
Director of orientation
Assistant or associate director of orientation
Director of enrollment research
Assistant or associate director of enrollment research
Director of student success (student retention)
Assistant or associate director of student success
University registrar (registration and student records)
Assistant or associate university registrar
 
Program Details
Program Cost
$2,244 per unit (estimated)
Class Times
Thursdays from 4:00 to 6:30 p.m. Pacific Time
"I was drawn to the EMP program because a program like this is rare – with some of the most respected enrollment management leaders as faculty, cutting-edge research and a comprehensive curriculum specifically designed to prepare each individual to be a change agent in the field of enrollment. I feel like my experience has been tailored to my needs and desires, and I am grateful for the genuine interest the faculty and my colleagues have in mutual development and empowerment."
Associate Director of Admissions and Student Services at UC Berkeley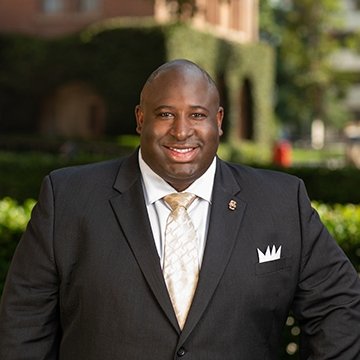 "The EMP program has been completely invaluable to me. As a seasoned professional, I was worried that I may be past my prime for a graduate degree. That couldn't be further from the truth. Our professors are thoughtful and approachable; they want to make sure you succeed. I appreciate the user-friendly platform of our learning community that allows me to log in from anywhere around the globe, which comes in handy when traveling. However, what I value most is the sense of community in our shared classroom environment."
Associate Vice Chancellor for Enrollment and Director of Admission at University of Denver
Established in 2007, the Center for Enrollment Research, Policy and Practice (CERPP) analyzes enrollment issues through the critical perspectives of social science researchers, policymakers and college and university practitioners. As the only independent research center in the U.S. serving admissions and enrollment specialists, CERPP is committed to fostering equity in college access, admission and outcomes.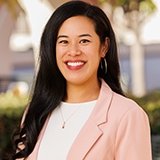 Beverly V. Yanuaria, ME
Assistant Director, Office of Admission and Scholarships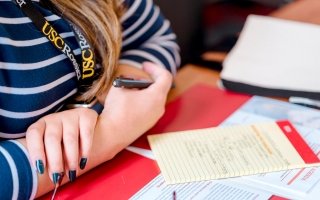 Request More Information
Connect with us to receive more information about this program and reminders about upcoming events and application deadlines.