Growing up in the deep south in the early 1960s, women of color did not have many opportunities in science. Shirley M. Malcom, PhD, of the American Association for the Advancement of Science (AAAS), set out to change that and shared her journey for education equity at the 44th Pullias Lecture on Mar. 21.
Born in Birmingham, Alabama, Malcolm earned her BS in zoology at the University of Washington, MS in zoology at UCLA and PhD in ecology at Penn State. After a storied academic career in higher education that includes serving as a program officer at the National Science Foundation, she is currently senior advisor and director of STEM Equity Achievement (SEA) Change at AAAS.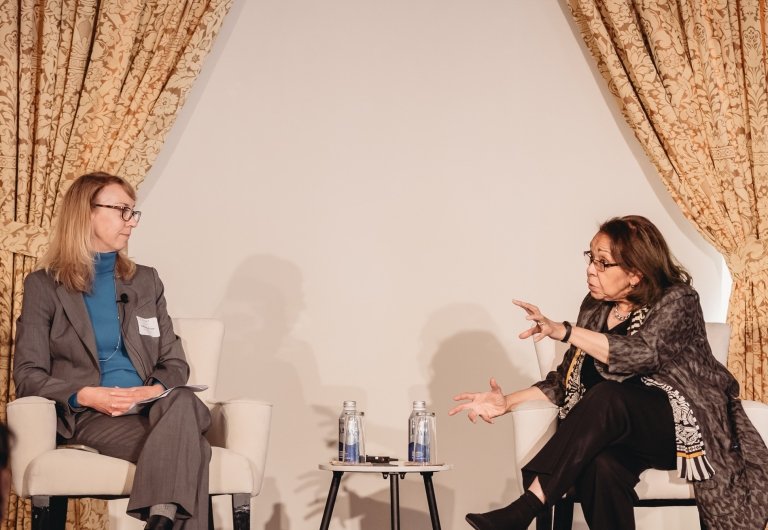 Malcom and Adrianna Kezar, Wilbur-Keiffer Professor of Higher Education and Director of the Pullias Center for Higher Education at USC Rossier, had a conversation about her mission to increase awareness, access and advancement of women, especially women of color, in science.
"We really need to work together on these issues of equity," Kezar said in her opening remarks. "There is a real resistance movement to a lot of these issues. Us coming together collectively like this is such an important moment for that."
Systemic change to achieve equity
"It's not about just fixing the numbers. It's not about getting the people in," Malcom said. "It's about changing the way we think about the knowledge."
She shared compelling examples of medical and research inequities. Malcom asked, "Who is not in the lab or at the table?" Key decisions were made without those directly related to the issues involved. She suggests shifting this notion, having people on the team to address the research agenda and bringing in different perspectives. "It is imperative that we get this right," Malcom said.
Powerful levers
Regarding broader societal impacts, Malcom shared pivotal levers to initiate and establish change including incentivizing and recognizing individual efforts. In higher education, professors should factor the number of students they mentor. "When you produce 30 students, when you produce 'knowledge producers' … That's a powerful lever."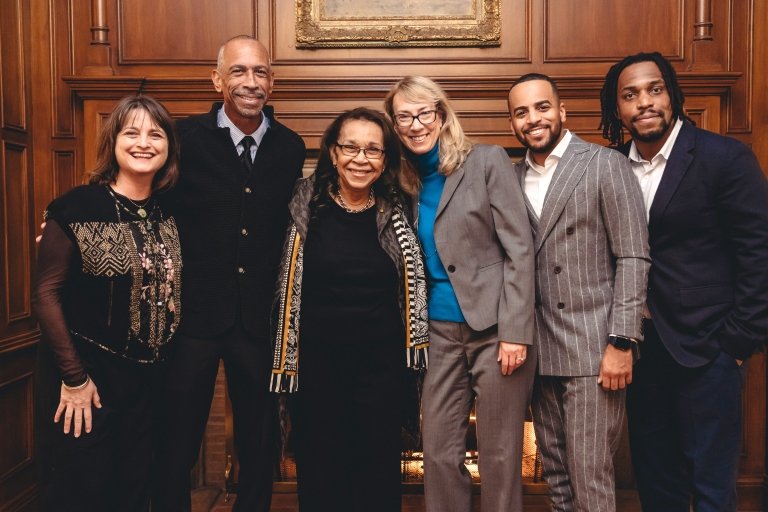 Leadership for change
While sharing lessons learned throughout her career, Malcom discussed how leaders are named positions such as CEO or president; however, that is not always the case. "Oftentimes those people are managers, but they are not leaders. There is a difference," Malcom said. She shared that leadership should be at every level and is essential for systemic change.
In her experience, Malcom has seen a "churn" of executives in higher education. She noted that institutions that have successfully made systemic changes also have long-time, established leadership. "If you want to get things done, you've got to be willing to share the credit," Malcom added.
Advice for change-makers
For the emerging change agents focused on equity in higher education, Malcom shared her thoughts. "There are skills that are needed and there are skills that can be learned." For example, not everyone is a natural communicator, but she suggests fine tuning that skill by communicating more and often.
Meanwhile there are skills that can be learned by observation such as organizational change and structure. For individuals eager to start at the top, she recommends learning by joining the committees, doing the entry-level work, volunteering and learning who to rely on.
"I am impressed with this generation in front of me," Malcom said. "I want this next generation to lead from strength."