The USC Rossier School of Education received an $11 million gift from an anonymous donor, cementing the school's ambitious Educational Equity Initiative to create transformative educational opportunities for children in Los Angeles and across the country. The gift was made to three projects that ensure youth will benefit from a more individualized, meaningful and equitable education experience.
The USC Center for Affective Neuroscience, Development, Learning and Education (CANDLE), led by Mary Helen Immordino-Yang, Fahmy and Donna Attallah Chair in Humanistic Psychology, provides the much-needed practitioner-collaborative developmental science to guide educators and policymakers to transform the education system for the greater good of all youth.
"The gift to support the research of Professor Immordino-Yang could lead to significant breakthroughs in neuroscience," USC Rossier Dean Pedro A. Noguera said. "For years she has been actively pursuing research grants while simultaneously conducting research at her lab and delivering presentations to thousands of people throughout the world. With this support she will have time to write and reflect on what she has learned, and to launch new and highly innovative research. I expect that what she will produce will significantly expand how we think about learning and the brain for years to come."
"This field-launching gift will free us up to invent new research approaches that combine social-affective neuroscience and school-based field studies," Professor Immordino-Yang said. "Our current understandings of learning, development and teaching are out of date—they don't reflect the diversity of assets and goals our youth and teachers bring, or the complexities of the modern learning context. With this gift, we can start to tackle the issue of educational equity from a whole new vantagepoint: that of the developing brain and mind."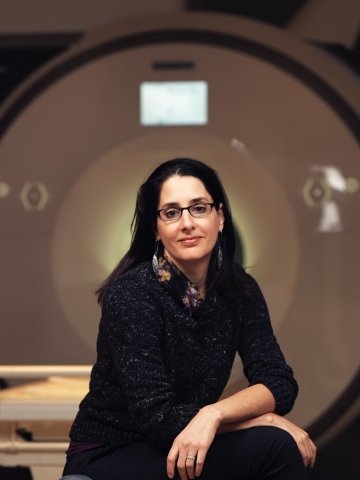 The USC Rossier Teacher Residency Program will expand to provide 30+ talented, bright students with a fully-funded Master of Arts in Teaching degree, living stipend and a two-term teacher residency where they work side-by-side with a mentor teacher, intensively preparing them for the challenges ahead.
"This generous gift allows the USC Rossier Teacher Residency Program to advance our focus on diversifying the teacher workforce by increasing the number of underrepresented teachers of color in the field and preparing teachers to address the needs of local districts in the areas of STEM, Special Education and Bilingual Education," said Assistant Professor Nasser Cortez. "These funds will help support resident teacher candidates financially so they can focus on becoming a teacher and addressing the needs of all students."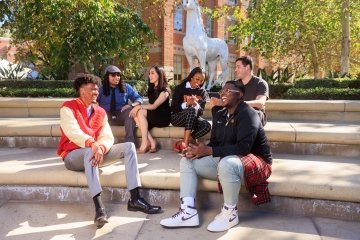 With the goal of catalyzing tech-enabled education solutions, the USC Rossier Education Technology Accelerator is uniquely positioned to discover and foster the growth of the most promising education technology startups and entrepreneurs from around the globe. The Accelerator consists of a six-month program that nurtures the growth of education technology startups through a combination of operational and technical assistance, deep industry knowledge, and relationships with marketplace participants. To date, the Accelerator has successfully graduated 55 education technology companies from around the world and across all areas of learning. Supporting the Accelerator will exponentially impact the field of education, providing thousands of students, teachers and schools the opportunity to utilize emerging education technology tools that have the power to change lives.
Ultimately, this historic gift will impact thousands of young people who are touched by the passionate and dedicated USC Rossier education leaders, and transform the science of education for generations to come.