USC Rossier Magazine, Fall/Winter 2019
Celebrating the Past, Transforming the Future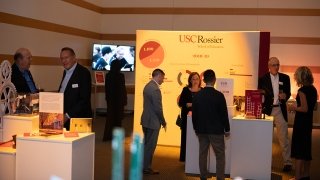 Students, staff, faculty and friends came together to celebrate the capstone event of USC Rossier's Centennial Celebration on Aug. 24 at the Skirball Cultural Center in Los Angeles. The interactive exhibits highlighted not only impactful moments and people from the school's history, but also the current work and experts who will transform education in the next century.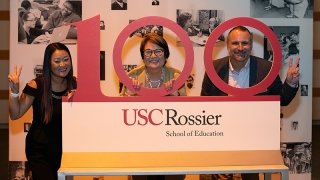 Dear Friends
A second century of education innovation
The past year has been one of the most significant in the long history of USC.
Read more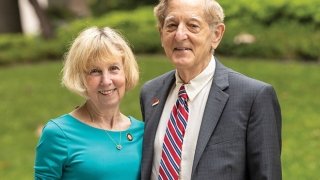 Rossier supporters
Giving back with a smile
Announcing the David and Carol Powell Endowed Scholarship Funds.
Read more