As we enter year three of the COVID-19 pandemic, schools across the nation are struggling to fill teacher vacancies. Even before the 2021–2022 school year, teacher shortages have become a subject addressed in countless news stories. A study conducted between August and September 2021 noted that two-thirds of California districts reported a spike in teacher vacancies and found it challenging to fill those open positions.
"The pandemic has taken a toll on many teachers with respect to their mental health," said Pedro A. Noguera, dean of the USC Rossier School of Education. "Many are experiencing burnout and exhaustion, and several studies have suggested that many teachers may retire at the end of the school year."
While the dip in teachers is widely felt across the state and country, the shortage is keenly felt in the communities around USC, as schools in the Los Angeles Unified School District (LAUSD) reported a fivefold increase in teacher vacancies in fall 2021.
"Teaching is always a very taxing job, and in Los Angeles, many teachers may have to travel long distances to get to work, and younger teachers often have trouble finding affordable housing near their schools," Noguera said. "It's not surprising that it's becoming more difficult to recruit and retain teachers in many parts of the country, including L.A."
How then can graduate schools of education address the teacher shortage?
Research suggests the answer might be found in teacher residency programs. While USC Rossier offered its first teacher residency program in 2019, the school launched a new program in 2021, in partnership with LAUSD, with the aim of confronting the teacher shortage in Los Angeles' schools head on.
The USC Rossier Teacher Preparation Residency provides graduate students in the Master of Arts in Teaching (MAT) program with full scholarships as well as a living stipend of $20,000 while they train in LAUSD schools. After graduation, residents commit to teaching in LAUSD schools for four years.
Where did all the teachers go?
Before the pandemic, a number of factors contributed to the teacher shortage—low pay, lack of support, poor working conditions and early retirement to name a few.
A June 2021 survey conducted by the National Education Association (NEA) found that one-third of members reported plans to leave education sooner than expected.
"We face a looming crisis in losing educators at a time when our students need them most," NEA President Becky Pringle said in the report. "Even our earliest career educators report they may leave the education field, at alarming rates. This is a serious problem with potential effects for generations."
University of Pennsylvania Professor Richard Ingersoll, who studies teacher turnover and retention, put it best, calling the trend a "revolving door of teachers" in an interview with NPR in 2015. He noted that half of all newly minted educators will transfer schools or leave teaching after their first five years.
Another reason for the shortage: lack of preparation. A recent report by the Learning Policy Institute (LPI) found that in California "teaching positions have increasingly been filled with underprepared teachers who have not completed the requirements for full credentials."
Providing mentorship and support during the first few years of teaching is essential for increasing the likelihood that teachers will remain in the profession." —Pedro A. Noguera, dean of the USC Rossier School of Education
Investing in teacher professional development and preparation can help mitigate teacher shortages, the LPI report found. Educators who are fully prepared and well-mentored are more likely to remain in the classroom, reducing annual teacher demand. In California, recommendations have been made to implement a statewide recruitment initiative to support candidates as they navigate through the complex process of becoming a teacher with a goal of ending the teacher shortage.
"Teachers are put in the position where they have to pivot and wear several hats," said Tracy Murray, principal of James A. Foshay Learning Center, a K–12 LAUSD school and one of USC's largest feeder schools. Last year, USC accepted 45 Foshay graduates; 41 ended up enrolling.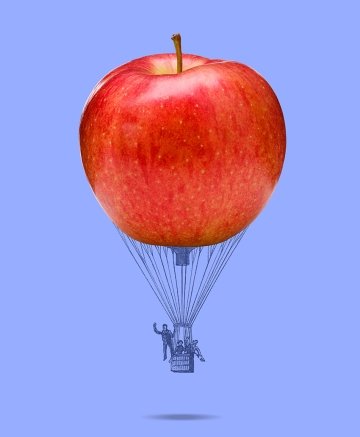 The educator's role has shifted considerably and continues to change, especially throughout the pandemic. Teachers are not only charged with executing lesson plans, but they also often serve as counselors, psychologists and social workers as they aim to meet the needs of the whole child. For some K–12 students, school is more than a place to learn. "School is a safe haven for kids; they may not have that traditional type of support structure during the school day when their parents are away at work," Murray said. "Teachers have had to do a lot with social-emotional learning as well."
"There's a cartoon of a teacher shaped like an octopus," said recent graduate Thomas Woods MAT '21. "Finally, as an educator, I get it." A third-grade teacher at Sherman Oaks Elementary Charter School, Woods believes that being an educator ultimately comes down to knowing your students.
Knowing students and knowing what challenges they are facing—at school and at home—is crucial in determining what type of services and resources they need to succeed, and with LAUSD class sizes averaging 24 to 38, depending on grade level, this task is especially difficult.
While teachers are asked to fill multiple roles in the classroom, the numbers—that is, teachers' compensation rates—don't add up. Reporting on the impact of student debt on educators, the NEA found that 45 percent of teachers have taken out a student loan to fund their own education and that 14 percent of educators with unpaid student debt have a current balance of $105,000 or higher. As of May 2020, the U.S. Bureau of Labor Statistics reported that educators' median yearly pay was $60,660.
Why a residency program?
Studies have found that the residency approach is more effective when students have opportunities to practice what they have learned. "I have repeatedly called for residency programs for teachers, like those you see in the medical profession, to ensure our educators have the training and knowledge to succeed in their classrooms and in their careers," said Randi Weingarten, president of the American Federation of Teachers.
Teachers who complete a residency program are more likely to remain in the teaching profession with high retention rates, "ranging from 80–90 percent in the same district after three years and 70–80 percent after five years," according to the LPI report.
In 2019, Margo Pensavalle, USC Rossier professor of clinical education, and Karen Symms Gallagher, then dean of USC Rossier, established the first teacher residency through the Prepared to Teach program, graduating six MAT students. However, funds for the program were reallocated during the pandemic. When Noguera arrived at USC Rossier in the summer of 2020, Pensavalle shared the achievements of the first residency, and soon plans were underway to secure funding for a new program and develop a partnership with LAUSD. The program, spearheaded by Pensavalle, also seeks to expand its demographic range of candidates.
The residency program consists of three, consecutive 15-week terms, and includes teaching in the same classroom for all three terms. Residents are partnered with mentors who are fully credentialed and experienced teachers. "Providing mentorship and support during the first few years of teaching is essential for increasing the likelihood that they will remain in the profession," Noguera said. "This is why we want to have a relationship with the schools where we train and place our teachers that goes well beyond graduation."
We wanted all candidates to have access to a preparation for teaching all children." —Margo Pensavalle, USC Rossier professor of clinical education
With the mission of building community connection, the residency format's goal is to attract quality candidates who have a long-term commitment to the students and communities where they teach. What makes the program unique is the LAUSD connection. Graduates are guaranteed placement at an LAUSD school with, at minimum, a four-year commitment.
Also unique is that the program simultaneously prepares teachers for general education, special education and bilingual authorization, with no additional units or cost. All new educators will have students with special needs; teachers will be prepared to address the needs of all students. "We want our graduates to teach in areas surrounding USC in LAUSD or other underserved schools," Pensavalle said. "Many of these schools have higher numbers of students with special needs and English language learners. We wanted all candidates to have access to a preparation for teaching all children and have the option to earn the supporting credentials without incurring extra cost and taking longer."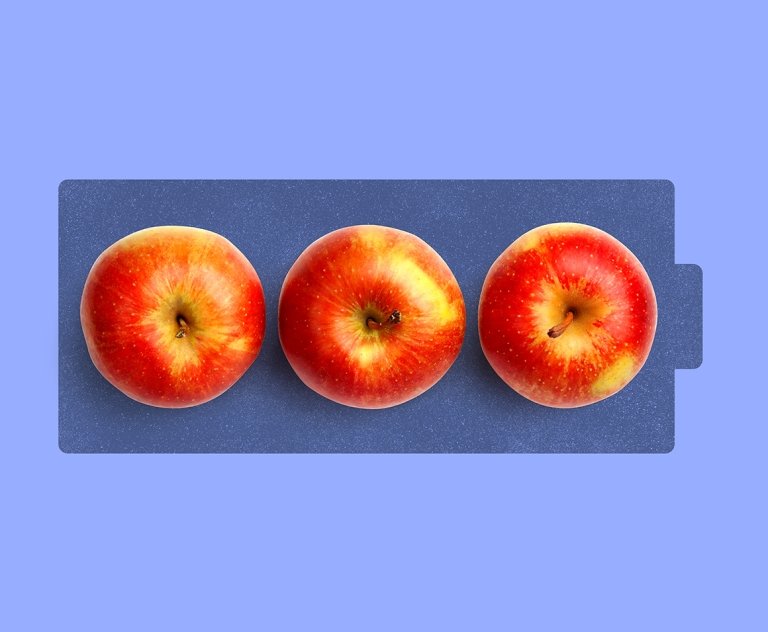 Equitable education
This academic year, LAUSD serves more than 574,000 students from transitional kindergarteners to adult learners. Seventy-three percent of students in the district are Latino, 10.5 percent are White, 7.5 percent are Black and 3.9 percent are Asian. As the second-largest employer in Los Angeles County, the district has more than 25,000 teachers. Forty-four percent of educators are Latino, 31.6 percent are White, 8.9 percent are Black and 9.2 percent are Asian.
In comparison to the rest of the country, LAUSD is doing much better when it comes to assembling a body of educators who look like the students they serve. However, throughout the nation, disparities are all too common. On average, teachers of color comprise 19.9 percent of the teacher workforce. Meanwhile, students of color comprise more than 50 percent of total enrollment nationwide, according to Ingersoll's 2018 report.
A diverse educator workforce benefits all students, particularly students of color, according to the California Department of Education. Students who have teachers of color have greater academic performance and more positive perceptions of their teachers. They also report that they feel cared for and academically challenged.
However, despite these benefits, teachers of color are leaving the profession at alarming rates. A recent Los Angeles Times article revealed that Black and Latino teachers are exiting just when the data shows that "teachers of color improve educational outcomes for students of the same background." To address this urgent need, incoming LAUSD Superintendent Alberto Carvalho has been tasked with developing a strategic plan to recruit, develop and retain Black educators.
The USC residency program plans to recruit and support talented educators who reflect the diversity of the Los Angeles Unified School District and embody the USC Rossier mission. The MAT program, at its core, has a mission to prepare all future educators for a diverse classroom. "And by diversity, we mean all kinds of diversity—language diversity, ethnic diversity, racial diversity, cultural diversity, intellectual diversity," said Professor of Clinical Education Eugenia Mora-Flores, chair of the MAT program.
Erika Meija MAT '19, a third-grade teacher at Western Avenue T.E.C.H. Magnet School in South Los Angeles, found the USC Rossier MAT program appealing because it catered to first-generation students and people of color, especially Latino students. "I knew that I would be working in an urban community, in my own community," Meija said. "Those of us who really want to be out there are doing it for the joy of doing better for our communities."
In December, the university double-downed on its commitment to future teachers, with an additional $1.5 million allocated to scholarships for 20 MAT students. In remarks at a meeting with LAUSD leaders, during which the scholarship funds were announced, USC President Carol L. Folt said, "Our partnership with LAUSD is critical, because it will mean USC is helping to increase opportunities for students in our communities, improve public education in Los Angeles and ensure that all children have access to excellent teachers and a high-quality education."
In December, the university double-downed on its commitment to future teachers, with an additional $1.5 million allocated to scholarships.
Through the new residency program, around two-thirds of USC Rossier MAT students will be scholarship recipients. The first six students of the residency's inaugural class will graduate this spring, and they will begin teaching full time in LAUSD classrooms in the fall.