USC Rossier Magazine: Winter/Spring 2023
Research for Equity: From Theory to the Classroom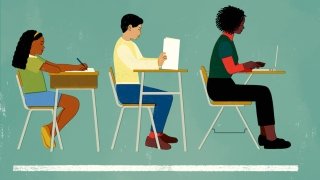 Creating solutions to elevate equity across education
USC Rossier revised its mission in 2017 to emphasize equity, not only to better capture the work that our faculty, staff, students and alumni were already doing, but to make a commitment that future scholarship would directly focus on improving outcomes for all students. At USC Rossier, equity is more than a buzzword: It is the underlying framework that informs everything we do.
As a school of education, our faculty is dedicated to conducting research that advances educational equity and access, and to bringing research-based ideas into classrooms, schools and colleges. We are developing, testing and scaling solutions that meaningfully increase equity at every level of education, from transitional kindergarten to graduate school. In this special double issue of USC Rossier Magazine, we will look at how USC Rossier research projects are being put into practice to create equitable learning environments where all students can thrive.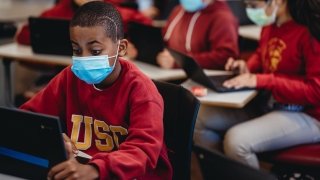 Dean's Byline
USC Rossier promotes ambitious agenda to help schools
Dean Pedro Noguera outlines five projects enabling USC Rossier to 'respond effectively' to challenges.
Read more