One of the greatest strengths at the USC Rossier School of Education is community. Dean Pedro A. Noguera, the Emery Stoops and Joyce King Stoops Dean of USC Rossier, recently hosted brunch in the Bay Area where he spoke to alumni and students with Roxane Fuentes EdD '15 about closing the achievement gap and advancing educational equity. Fuentes, who earned her doctorate in Educational Leadership, has been superintendent of the Berryessa Union School District for over five years, where she works diligently to close the achievement gap between her students who have access to the most resources and those who have the least, creating a sense of belonging for all students.
During the pandemic, school shutdowns and the shift to online learning made it clear that inequality is built into the American school system. More than two years into the pandemic, the gaps between high and low income schools have grown, despite promises from policymakers. Today, too many families fear their children are falling further behind in a broken system that does not care about them or their education.
While USC Rossier cannot reinvent the American education system alone, the school is developing programs that serve as a model for how the needs of all children are met, improving the experiences of both students and educators. USC Rossier's vision of educational equity is for schools to be responsive to the needs of all children, where learning leads to an expansion of the opportunities available to children throughout their lives. In order for this vision to come to life, schools and teachers need to know students in ways that disrupt stereotypes, giving educators a better understanding of how to engage individual learners. Every student needs to be valued, so they feel a sense of trust and belonging in school, providing a place where they are supported to learn and grow. The curriculum needs to spark engagement in order to challenge and inspire children through learning. Talent and resiliency need to be cultivated in children so they can develop the mindset along with the social and emotional skills needed to become lifelong learners.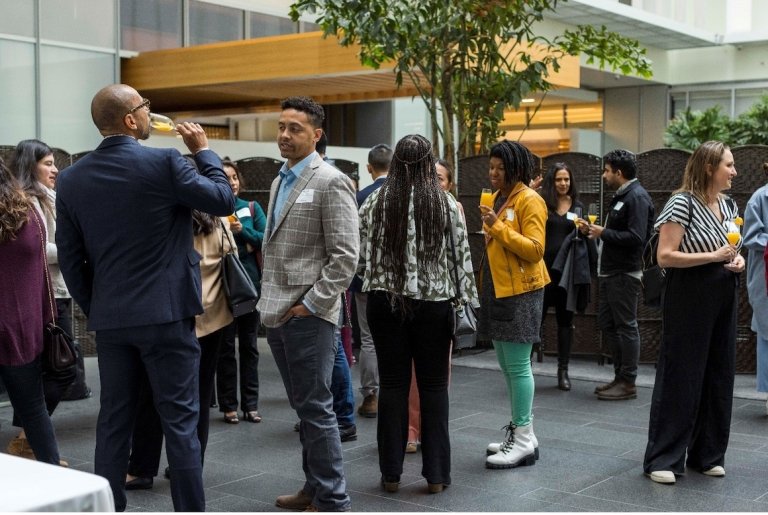 At brunch, several alumni who are advancing educational equity in the world today shared their thoughts:
"USC Rossier helped build my confidence as a student and to ask questions. Now I'm able to ask the tough questions to promote change at my school sites."
– Nellie Guerrero, ME '21
"At USC Rossier, I developed the knowledge to understand how a person learns and builds relationships, how a person's background and equity plays into their success."
– Vivy Chao, EdD '05
"During my time at USC Rossier, I was able to think about what I'm passionate about and the actions I can take within a classroom and community to deliver what I truly believe will be practical support systems for students."
– Dalila Tahirovic, MAT '17