USC Rossier Magazine, Fall/Winter 2017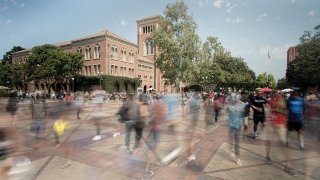 Leading the Way in Higher Education
Equity is not the same as equality, diversity or inclusiveness. It is not about espousing policies intended to benefit all students. Practices that work well for white students may be harmful to students of color and perpetuate inequality.

Rossier Professor Estela Mara Bensimon, director of the Center for Urban Education, coined the term "equity-minded" to describe what it is to be "critically race-conscious as opposed to colorblind." Being equityminded, she says, "means being cognizant of how racism is produced
through everyday practices and having the courage to make racism visible and discussable."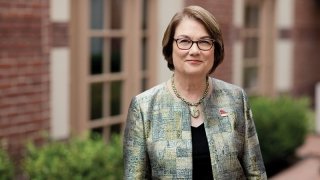 Dean's Note
Dear friends of Rossier
The seven faculty members who grace our cover together direct five research centers that are pursuing more equitable outcomes for college students.
Read more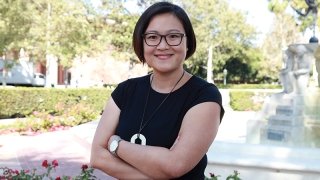 Q+A: Cheryl Ching
Cheryl Ching PhD '17, who completed her dissertation on constructing and enacting equity at a community college, is recipient of the 2017 Bobby Wright Dissertation of the Year Award from the Association for the Study of Higher Education (CUE).
Read more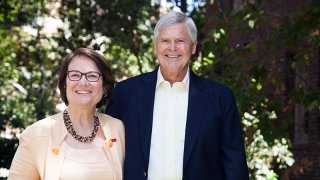 Paying it forward
Dean Karen Symms Gallagher and Professor Pat Gallagher invest in USC Rossier students.
Read more