Founder of USC Race and Equity Center joins one of field's most prestigious organizations 
Shaun R. Harper, Provost Professor and Clifford and Betty Allen Chair in Urban Leadership at USC Rossier, has been elected to the National Academy of Education, the organization announced Thursday.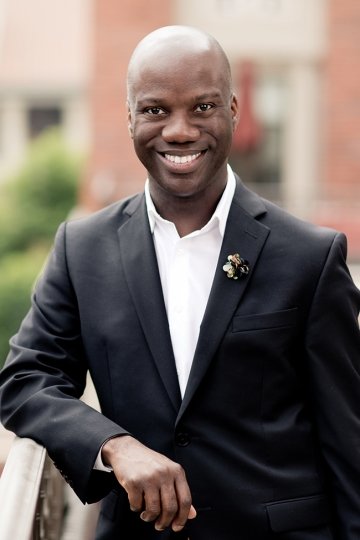 The mission of the National Academy of Education is to advance high-quality research that improves education policy and practice. Members of the academy are chosen based on their portfolio of education-related research; Harper was one of 22 new members in this year's class.
"Shaun sets a standard for exceptional scholarship and advocacy in our field," said Pedro A. Noguera, the Emery Stoops and Joyce King Stoops Dean of USC Rossier.
Harper founded the USC Race and Equity Center in 2017, and serves as executive director. He has turned the center into a national leader on matters of racial justice, forging partnerships with educational institutions such as Los Angeles Unified School District, as well as businesses. Earlier this month, the Hollywood Foreign Press Association announced its hiring of Harper as a strategic diversity advisor, and has already pledged to have 13 percent Black membership by next year's Golden Globes ceremony, up from zero. 
"National Academy members, the most accomplished scholars in the field of education, have long inspired me," Harper said. "I hope my membership inspires other scholars to produce high-impact research that improves educational institutions and systems, people's lives and our broader society." 
Harper is the current president of the American Educational Research Association (AERA) and a past president of the Association for the Study of Higher Education (ASHE). 
He joins Noguera among current USC Rossier faculty in the National Academy. Previous faculty named to the academy include Ron Avi Astor, Estela Mara Bensimon, Robert Rueda and William G. Tierney.