The fall 2022 session and inaugural season of USC Rossier's Master Class, co-hosted by USC Rossier Dean Pedro Noguera and Professor Mary Helen Immordino-Yang, explored education's impact on global issues and the cognitive science of learning. The Master Class sessions were created to be a catalyst for broader discussions among USC Rossier's students, faculty and staff that are central to the school's mission. Over the five sessions, Dean Noguera and Professor Immordino-Yang examined questions from multiple perspectives, including sociological, historical, developmental and neuroscientific.
"This first class is focused on what really is at the core of what we do—teaching and learning." Dean Noguera said in his remarks. "What does it mean to teach at this time in the world?" Dean Noguera opened the first session, titled "Teaching and learning to advance the needs of humanity," where he discussed how education can be used as a resource for addressing the major challenges facing the world today. Drawing on the seminal work of Brazilian educator Paulo Freire, the class explored how teachers can use listening, dialogue and empathy to engage students in an educational process based on collective inquiry and learning.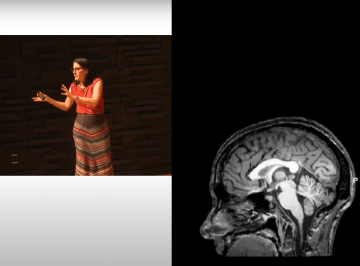 Professor Immordino-Yang led the second session, titled "Solving the Frankenstein problem: Why all learning is social, emotional, cognitive and cultural to the brain." She outlined new discoveries in how people learn, and the possibilities that can be unlocked when teaching.
The third session, titled "Teaching to empower and disrupt," was led by Noguera. He discussed how impactful teaching can advance our common humanity. Guest speaker Kori Street, interim director of the USC Shoah Foundation, explained how sharing stories can connect teachers and students.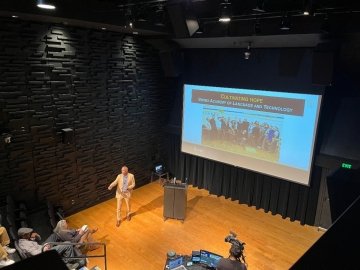 Professor Immordino-Yang's fourth session, "Building meaning builds teens brain: Teaching and learning in urban secondary schools," was a follow-up to her earlier session. Focusing on teachers and adolescents, the session focused on the patterns of learning that produce growth of the brain over time.
The fifth session and season finale, "How to approach teaching and learning in ways that generate insight, impact and inspire," featured both Dean Noguera and Professor Immordino-Yang and was moderated by Professor Alan Arkatov. The session examined how educators are teaching, the science of learning, and the possibilities of teaching to advance equity and justice.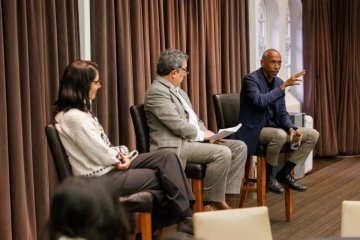 Videos of the fall 2022 Master Class sessions are available on USC Rossier's YouTube channel. Stay tuned for the spring 2023 schedule. The upcoming season will feature Professor Shaun Harper and Professor Gale Sinatra.