Education
PhD, Florida State University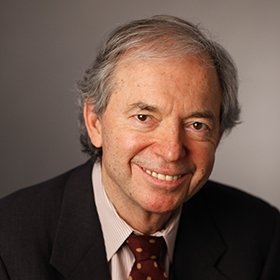 Contact Information
Websites and Social Media
Bio
Dr. Harry O'Neil is a Professor of Educational Psychology and Technology at the University of Southern California's Rossier School of Education. Currently, O'Neil teaches courses in accountability and learning.
His research interests include the computer-based teaching and assessment of 21st Century Skills particularly adaptive problem-solving and collaboration (or teamwork) skills, the teaching and assessment of self-regulation skills, the role of motivation in testing, and the training effectiveness of simulations and games. O'Neil has conducted cross-cultural research in Japan on the role of test anxiety and performance, and in Taiwan and Korea on the role of self-regulation and achievement. In all of these research areas, he is interested in technology applications. He has published extensively. A prolific writer, O'Neil has recently co-edited four books – What Works in Distance Learning: Guidelines (2005), Web-Based Learning: Theory, Research and Practice (2006), Assessment of Problem Solving Using Simulations (2008) and Computer Games and Team and Adult Learning (2008). He currently is co-editing several books: Designing and U sing Computer Simulations in Medical Education and Training (publication expected in 2013 by Military Medicine) and Teaching and Measuring Cognitive Readiness (publication expected in 2013 by Springer Publications).
Prior to joining the USC faculty, O'Neil held a series of research managerial positions in Washington, DC, i.e. Program Manager of the Defense Advance Projects Agency and Director of Training Research at the Army Research Institute for the Social and Behavioral Sciences where he was a member of the Senior Executive Service. He earned his PhD in psychology from Florida State University, Tallahassee; his M.S. in Psychology from Hollins University and his B.A. in Psychology from Boston College. He is a Fellow of the American Psychological Association, a Fellow of the American Educational Research Association and a Fellow of the Association for Psychological Sciences.