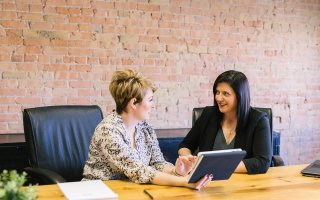 School Business Management Certificate
This program is designed for aspiring and current educational leaders. Participants will develop the 13 competencies identified by the Association of School Business Officers (ASBO) as essential to leading a business operation in a K-12 school district or charter organization. 
Sponsored by Fiscal Crisis and Management Assessment Team (FCMAT), School Services of California (SSC) and Alliance of Schools for Cooperative Insurance Programs (ASCIP).
 
Curriculum
This program is delivered approximately 15% in-person and 85% online. The program is designed to simulate a year in the life of a K-12 school district business office. You will be solving real world problems through over 40 different activities and assignments, some done in groups and some done individually. The assessment of your work is mapped on to a set of 13 competencies defined by the American School Business Officer (ASBO) organization's Standards and Ethics for School Business Officers. You will be part of a cohort of no more than 40 students and will stay with the same cohort for the full extent of the program.
Download the SBMCP Brochure for more details.
Coursework
The School Business Management coursework is divided into four quarters bookended by a Bootcamp to kick start your learning and a Leadership Capstone session to bring the program to closure. The sequence of learning activities are partially dictated by the policies and procedures of budget management and oversight in the state of California. Other simulations appear sporadically as they would in real life. The overall goal of the program is to give participants a laboratory to apply leadership and management principles in the context of K-12 public education.
Application
Applicants for SBMCP FOR 2023-2024
Admission is conducted on a rolling basis until the program is at capacity (40 participants). 
All applicants are asked to complete an online application form. There is a $25 non-refundable fee to open your application account.
The online application consists of:
$25 non-refundable and non-transferable application fee
Your current professional resume
Two letters of recommendation
Phone interview following satisfactory review of your application near March of 2023.
 
*Please note*
THE APPLICATION WINDOW FOR THE 2023-2024 COHORT IS NOW CLOSED. THANK YOU FOR YOUR INTEREST. FIGHT ON!
The 2023-2024 SBMCP Program start date will be July 27, 2023.
The School Business Management Certificate is a hybrid program with study 85% online and 15% in-person, depending on the Department of Health Mandates.
Schedule
The 2023-2024 program will begin with an in-person Boot Camp experience which will take place on Thursday July 27, 2023-Saturday, July 29, 2023 on USC's campus.
In mid-January (specific dates TBD), the class will convene online to virtually attend the Governor's Budget Workshop sponsored by School Services of California, Inc. The session focuses on getting ready for the Capstone Project, which is the summative assessment activity of the program. The mid-year meeting is an integral part of the program.
The program concludes with a 2 1/2 day in-person Capstone event to be held on June 20-22, 2024. This is when you will give your final project presentation as well as receive personal coaching on your resume preparation and your interviewing skills. A ceremony celebrating the culmination of the program is held and families are invited to attend.
*ALL face-to-face meetings described above will be contingent upon the Department of Health orders and the University's policies for in-person events.
Online Schedule
You will work in online learning environments that support both live and self-paced learning. You should plan to spend approximately 8-10 hours per week during the weeks that connect your in-person sessions. Your live sessions are held most Mondays from 6:00 to 7:00 p.m. Your group and individual assignments have deadlines that can be completed at your pace.
 
Program Fee: $7500.00. Your program fee includes your tuition and materials. Students are responsible for their own hotel accommodations for the Capstone event. A block of hotel rooms will be reserved at the USC rate for students.
All course materials will be provided electronically through the program's learning management system.
Tuition is due at the time of registration.
All SBMCP Program participants will receive a USC email address and an IVIP number which will allow access to all of USC's Digital Resources for research.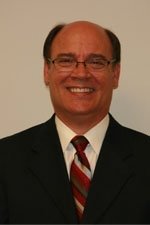 The program is led by Joel Montero. As the Faculty Director, Mr. Montero has 37 years of service in public sector institutions in a variety of roles including superintendent of Novato Unified School District, assistant superintendent in curriculum and instruction, business, and personnel. Mr. Montero has been a principal, assistant principal, and classroom teacher. Recently retired, Mr. Montero served for over 25 years as the Chief Executive Officer for the Fiscal Crisis and Management Assistance Team (FCMAT), an independent and external statewide agency. Basic FCMAT operations include AB 1200/management and fiscal emergency assistance, professional and product development, California School Information Services (CSIS), the Educational Data website, teleconferencing, and product development. Since 1997, Mr. Montero has played a key role in the development and implementation of CSIS an independent and external statewide program administered by the Fiscal Crisis and Management Assistance Team (FCMAT). CSIS is charged with facilitating the exchange and reporting of student information by local education agencies (LEAs) to the California Department of Education (CDE), other LEAs, postsecondary institutions, and other State agencies if authorized by law. One of CSIS' responsibilities is to assist local education agencies with the California Longitudinal Pupil Achievement Data System (CALPADS).
Faculty
Michael Bishop, Former Deputy Superintendent of Business (Santa Ana Unified and Paramount Unified)
Lynn David, Assistant Superintendent of Business Services, Moorpark Unified School District
Andrea Dodson, Intervention Specialist, FCMAT
Pearl Iizuka, Former Deputy Superintendent of Business (formerly with Palos Verdes Unified)
Tami Montero, Intervention Specialist, FCMAT
Marcus Wirowek, Intervention Specialist, FCMAT
 
Take the Next Step
Applications for 2023-2024 are open.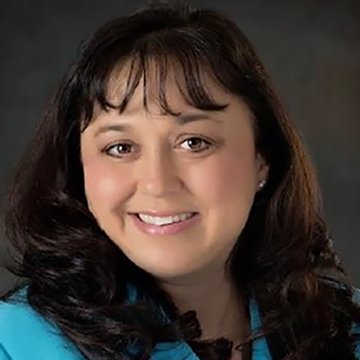 I entered the USC School Business Management Certification Program to gain more fiscal knowledge to apply within my position of Director of Student Services. I exited the program the following year and began a position as a CBO and used the knowledge, connections, and strategies that I learned through USC. I was well prepared to "hit the ground running" in my new position. Thank you USC!
Superintendent – Menifee Union School District