Margaret Dawson-Amoah, Miss
Fellowship
USC Provost's PhD Fellowship
Research Interest
School reform, K-12 education policy, Curriculum, Critical pedagogies, Culturally Responsive Pedagogies
Download CV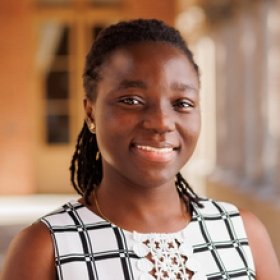 Contact Information
Advisor(s)
Research Center
Bio
Margaret Dawson-Amoah is a doctoral student and a Provost Fellow in the Urban Education Policy program at the University of Southern California under the mentorship of Dr. Adam Kho. Her research interests include examining school reforms that address inequities in the K-12 education system; ; the links between policy, practice, and the decision-making process; and how these vary across different contexts. 
Margaret earned her Masters of Education in elementary education from The College of New Jersey and Bachelor of Arts degree in French, with a minor in English, from Kwame Nkrumah University of Science and Technology in Ghana. Prior to joining the program at USC, she taught for ten years in various institutions and co-founded EduIgnite Limited, a locally rooted, internationally-minded entity that supports educational institutions in Ghana with high-quality, reliable support services. 
In her free time, Margaret loves to curl up with a good book, listen to music, and video chat with her nieces and nephews.